Why Kiwis love peer to peer lending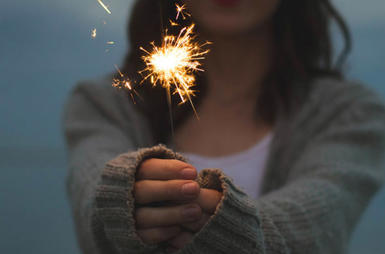 There are times when you're good for it, but you just don't have the cash right away. There are plenty of reasons why you might need a personal loan and you shouldn't have to put your plans on hold just because you haven't reached your financial goal.
But applying for loans can be awkward and drawn out, and economic fluctuations have left most of us wary of credit lenders and loan shops with high interest rates. Many banks are often simply not willing to take a risk on borrowers.
That's why so many Kiwis are now jumping at the chance to borrow through peer to peer lending.
What is peer to peer lending?
Peer to peer lending is a way of borrowing or investing money without going through a traditional financial service like a bank. It matches individuals who want to borrow money with investors willing to fund them. The whole process is managed by the platform provider - like Harmoney - who manages the marketplace and oversees the lending process.
For many, peer to peer lending platforms offer finance at a better rate than offered by a bank or credit card. These services may also provide finance to those unable to get it elsewhere - all funded by investors who are keen to see the country's economy continue to flourish.
With peer to peer lending joining the market, other providers are forced to create a more competitive pricing regime. That means it's giving borrowers back the freedom to take charge of their finances without the control of banks or traditional financial intermediaries. It provides more Kiwi families who otherwise couldn't afford higher interest bank loans with an new, secure way to meet their financial goals.
Harmoney: NZ's first peer to peer lending marketplace
Harmoney launched in September 2014 as the first peer to peer lending marketplace in New Zealand. We're all about creating value for Kiwis - matching up Kiwis who want to borrow with those who want to invest.
The investors on Hamoney's marketplace have already helped thousands of Kiwis consolidate their debts, get new cars, upgrade their family homes and take well-earned holidays.
What could Harmoney's investors help you achieve? Click to button below to find out more about Harmoney's personal loans.