Andrew Cathie presents at Lendit 2014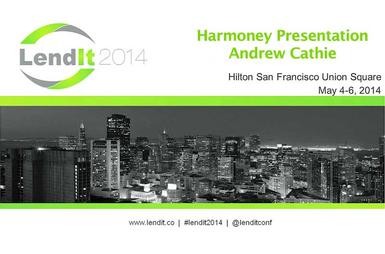 We've talked about LendIt 2014 in previous posts on the blog – most prominently in Andrew's guest blog, LendIt Conference in Review. We mentioned in that post that Andrew had presented at the conference – and the video has just been released.
Andrew Cathie is our Chief Data Scientist here at Harmoney. He developed our credit scorecard and does all of the data analytics for the team, making sense out of all the numbers. And he's pretty good at what he does. In May, he was invited to speak at LendIt 2014, our industry's largest conference, this year held in San Francisco.
He speaks in the video below about the New Zealand Market, the globalisation of peer to peer lending, and Harmoney's business model.
Want to know how some factors contribute to a borrower's likelihood of default? What a globalised peer to peer lending network might look like? Watch the video to find out.
Related Reading:
What do you think about Andrew's presentation?
If you missed the LendIt Conference in Review post, read it now. Andrew gives some valuable insight into peer to peer lending's history, its current state, and its future – so it's worth reading!