An Act of Balance: Auto-Lend, seasonality, and keeping things fair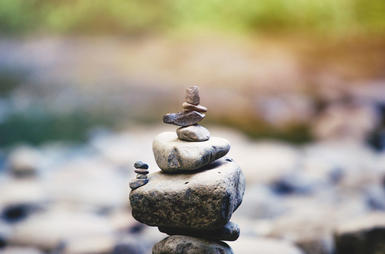 It's 12 years since the first peer-to-peer lending marketplace, ZOPA, launched in the UK. Since then, hundreds of platforms have launched around the world - some successful, some not. While we were the first to launch in NZ, the Marketplace Lending industry was established and flourishing (particularly in the US and UK) before we came along - and it gave us a valuable opportunity to learn from the platforms that really launched our industry, not just from their successes, but also their failures. Possibly the most important lesson has been this: running a successful marketplace is about balance.
Balancing Auto-Lend
Balance was a particularly important consideration when it came to developing Auto-Lend for our Lenders. We developed a prioritisation algorithm, designed to ensure that a fair distribution of loans would be available to small and large Lenders, with and without Auto-Lend turned on. You can find out more about how that prioritisation algorithm works here.
What the prioritisation algorithm means for you
Here's the key takeaway: you won't always get a note in every loan that meets your criteria. When only a certain percentage of each loan can be filled with Auto-Lend notes, and a significant proportion of our Lender database using Auto-Lend, there aren't always enough notes available in the loan to enable such a spread.
But there's a compounding factor here that many of the general public aren't entirely aware of:
Consumer credit demand is seasonal
Lender demand doesn't operate to the same seasonal schedule that Borrower demand does, which means that this seasonality does play out in the Marketplace. There are times of year - like lulls around holiday periods - where the volume of loans available in the marketplace is a little lower, and the introduction of Auto-Lend has made that difference more noticeable, because of the impact it's had on the speed at which loans get funded.
But keeping it in perspective of the big picture is important - the marketplace statistics page is always a good place to go if you want some more comprehensive information about the marketplace beyond the scope of your own portfolio. We're expecting to see that influx in debt consolidation demand through coming weeks, and with that idea of balance always in the forefront, the team is working hard to develop new tools and products to make the Marketplace experience even better for Lenders and Borrowers alike.