Five reasons why peer to peer lending is a worldwide success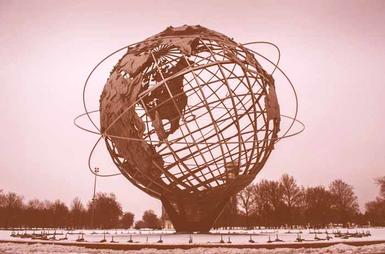 Near doubling in size year-over-year, peer to peer lending is the fastest growing money lending form in the world. It's still widely unknown by the general public, but we don't expect that to last much longer. Why is peer to peer lending becoming such a worldwide success?

Timing

Sometimes, it's just about having the right idea at the right time. The concept of individuals lending to other individuals has been around forever - you, or someone you know, have undoubtedly borrowed from or lent to a friend or family member at some point. Peer to peer lending is just a formalisation and regulation of this process, expanding the concept to a potentially global community. There's one key factor that assisted the success of P2P lending around its inception and launch in the early-mid 2000s; the global financial crisis (GFC). The launch of leading peer to peer lending marketplaces like Lending Club and Zopa coincided with the collapse of several banks and finance companies around the world. The "perfect storm" of plummeting public opinion, lack of credit availability and near zero returns for savers made peer to peer lending a highly attractive alternative.

User Experience

Peer to peer lending is a customer-focused model with a contemporary perspective on the needs of the market. From the ground up, the industry was designed to be low-cost and online based, with a far better user experience than that provided by the banks. This model translates directly to significantly lower operating costs than the banks, and it's those savings that contribute strongly to P2P's ability to offer better returns for investors and lower interest for borrowers.

The aim to make borrowing and investing as quick, easy and convenient as possible for customers, gave P2P a significant advantage. No branches meant no waiting in queues, and 24-hour service from wherever you were, whenever you wanted it. Anyone who had experienced the frustration of online banking systems that declined and referred to call centres, that declined and referred to a branch, that declined and referred, again, to online systems, was relieved.

Frustration, determination and innovation

Have a look at the background of most peer to peer lending marketplaces and you'll find that their head staff usually have a breadth and depth of experience in some aspect of the financial services industry; Prosper's CEO worked for Wells Fargo, Ratesetter's CEO was an investment banker, and most of Harmoney's team worked at Pacific Retail Finance. Whatever their personal experience, all P2P platform's founding teams have this in common: they were frustrated by the state of financial services for investors and borrowers, they were determined to solve the problem, and they were innovative enough to create a solution.

Early Adopters

Even with all three of the above conditions met, peer to peer lending would not have experienced the success it has thus far without passionate early adopters of the concept. It's the early adopters who got on board with the idea, who stuck with P2P through its early hiccups (as with Prosper & Lending Club's "quiet years"), and facilitated its success. It's the old "we couldn't have done it without the fans" cliché; without the early adopters, the early credit underwriting issues and supply and demand problems could have spelt doom. They're the favoured aunts and uncles of the adorable child turned awkward and gangly teenager, recognising the inevitable and temporary growing pains of a fledgling industry. They unarguably have a share of the credit for helping P2P not only survive, but thrive.

Constant Evolution

Peer to peer lending has grown a lot even in the space of a short year – Check out Orchard's P2P Lendscape for a neat view of the current state of the industry. The industry's willingness to constantly evolve is part of why it has been successful so far, but also a large part of why it will continue to be successful. VC Charles Moldow believes "we are just in the very, very beginning of [P2P]", and there's every reason to agree; with the $870 billion in annual revenue from seven potential avenues Moldow identifies, including student loans, there's plenty of room for P2P to grow. The industry has recognised supply and demand problems by evolving to include both private and institutional investors, though a point of contestation among some (see a recent article in the New York Times), it signals big things on the horizon for what Moldow suggests will be more appropriately termed marketplace lending.
With Harmoney, expansion into New Zealand is one of the next exciting stages of the industry's evolution. Find out more about borrowing and investing through our peer to peer marketplace
This is the second post in our Five Reasons Why series. Check out the first here: Five Reasons Why Peer-to-Peer Lending Can (and Will) Challenge the Banks.