Interest.co.nz looks at Investing with P2P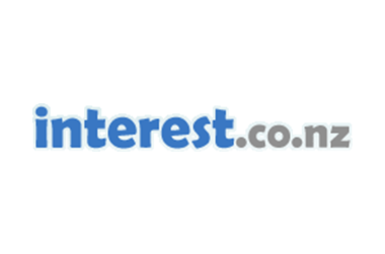 Original Article by By David Hargreaves

Less than two years ago there were none. Now there are four.

Yes, as we've seen, that's how many licensed peer-to-peer (P2P) lending businesses are now up and running.

While new ways of borrowing money are always welcome (and you can read our article on P2P from the borrowers' perspective here) you can argue that the more vital contribution P2P is making to the financial scenery at the moment is in its adding to investment options. With interest rates continually, it seems, heading toward the floor, the options are many for the borrower.

But what if you've got a bit of cash you would like a decent return on?

Jaded would-be investors, cowed by viewing a constant diet of sub-4% term deposit rates can give their sore eyes a rest by casting them on to double digit rates of return potentially being offered by some of the P2P operators.

The risk is, of course, that there is a risk. You are lending your hard earned directly to someone else. And they might not pay it back. However, unappetising rates of return might look with the banks, you do know with absolute certainty that you would get your principal back.

Ah, but what is life without risk. The other point about P2P investing is that, potentially, it's actually a bit of fun. I hasten to add that nothing in this article should be taken as investment advice - I'm not an adviser and I'm as new to this P2P stuff as the next person.

I will disclose an interest early here and say that – as a bit of the aforementioned fun – I early last year invested a four-figure sum with the first P2P cab off the rack Harmoney.

I don't wear my heart on my sleeve, so won't be disclosing hard dollars and cents, but for the record, I will say that so far my borrowers have been keeping up to date with their repayments (though hold the phone, I see just at the moment two are in arrears) and since last March I'm showing an annualised rate of return somewhat higher than Harmony's platform average, currently, of 12.66%.  What that tells me is that I've (inadvertently) taken on rather more risk than I really intended to. And to that extent I would caution new players (do as I say, not as I did!) not to go at investing your money like a bull at a gate and if the right kind of credit worthy investment is not available at the time you look then be prepared to wait. (I wasn't!)

Still, at the moment all is well and as I long as I don't dwell on the fact when I'm trying to sleep at night that there are some people out there paying nearly 40%!!! for the pleasure of accessing some of my money, it is, as they say, all good.

But the P2P scene is now much more than just about Harmoney. Already there's an encouraging diversity of options available. I've pulled together some of the key differentials between the operators in the table below.



From my experience so far - and bearing in mind it has been limited to just the one operator, there are a few issues that come to mind. I personally find it a bit frustrating when borrowers repay early (and it tends, from my experience so far, to be the higher-rated borrowers). There's no penalty to the borrower, while you as the lender then have to go back and reinvest that money. Frustrating if you are an essentially impatient type like me. Then there's the whole question of what you should know, if anything about the people you are lending to. And there's some marked differences in approach emerging here between some of the operators.

So, with some of these thoughts as a cue, I put the same set of questions to each of the four operators and below are the responses I got. Thanks very much to all four for taking part. I've listed the responses in alphabetical order.

First up, here's what Harmoney said:


There are now four P2P operators offering a variety of different investment options. What particular advantages/services/investment options do you think your company has over the others and why should investors choose you over the others?

Harmoney pioneered p2p lending in New Zealand and remains the only platform of scale. Most importantly that scale has been planned and we delivered to that plan.   For example, openly stated that our first year target was $100m in lending and we achieved that in 50 weeks and we are on track to lend another $100m just 4 months later. Investors are currently getting 12% "RAR" Realised Actual Returns on the Harmoney platform on average, results vary of course check out our marketplace statistics page at https://www.harmoney.co.nz/investors/marketplace-statistics

Firstly, Harmoney has always seen the competition as more traditional places for fixed interest such as Bank Term Deposits (low risk to investors) that attract the lions share of dollars invested offering low risk but also low returns. Harmoney's 3,500 + active retail lenders take the risk of loans not paying back but enjoy gross returns from 9.99% to 39.99%, Harmoney's actual realised returns is currently 12% on average at 22nd January 2015 after all of Harmoney's fees and all actual written off loans have been deducted - after just over a year in business! Harmoney offers a range of marketplace statistics here market stats.   See our marketplace statistics page at:  https://www.harmoney.co.nz/investors/marketplace-statistics

Scale is critical for any marketplace, choice of loans to invest in, brand, investment in the platform, engineering investment, attracting a great team, borrowers and investors to our marketplace and wider community.

Secondly, the marketplace itself for the experience of borrowing or lending. Most importantly the empowerment to understand, choose and manage the risk you want to take as a lender for the return that you want.

Thirdly, Harmoney offers 30 Credit Risk grades to choose from, each individually priced and every loan fractionalised down to $25 so that you can invest in many loans, choose your risk and finally manage to the return that you want. Challenging to build and operate, marketplace lending platforms offer transparency, risk rating and fractionalisation.

Whereas banks stand behind their lending to the extent of their balance sheet, peer to peer lenders do not, the investors on the platform take the risk of the loan not being paid back. There are different ways of managing or packaging that risk but it is still borne by lenders. Banks manage their products by having large and diverse borrowers, fractionalisation brings that ability to be able to diversify widely which enables a more stable return.

Lastly, look for a team with specific knowledge for example the Harmoney team started a Personal Loan business in NZ in 2002, created credit models from scratch and lent $1.6b to Kiwis over the following 5 years. Lending is easy, it is getting the money back that is hard!  Our team has a credit in its DNA and this is critical.

What is your attitude to institutional investors versus personal investors?

Personal Investors or our Lenders are the soul of our business - that's why Harmoney was vision was to offer a marketplace where the risk and pricing is open, transparent and therefore manageable.  

Grading loans through 30 grades and fractionalising them down to $25 is challenging to say the least so we have picked probably the hardest business model for Harmoney in terms of the number of transactions we manage but we firmly believe the most rewarding for our Lenders as you have choice and if you want to you can see almost as much data the bank sees in making a loan decision before you invest. We will be constantly investing and building out functionality in our marketplace c. $35m in capital invested by our personal investors to date.

The alternative is some sort of fund structure, this would be cheap, quick and easy in comparison but Harmoney has and continues to build out the complexity so there is a global benchmark of transparency within our marketplace whilst also working on providing tools to simplify and automate the experience over time so our Lenders and Borrowers get to choose.

Do you believe that having a mix of both gives personal investors the chance to get the best investments?

Absolutely, institutional investors offer a number of key benefits for Retail  (personal) Lenders. All the major platforms globally have institutional investors on their platforms - generally it takes 3 to 5 years to achieve this, Harmoney was able to prove up our credit models to such a degree that we achieved $100m lending capital before we launched the platform, a world first!

The very first advantage is their understanding of Credit, Risk, Fraud, Compliance and Funding. All institutional investors are pro-active in completing detailed Due Diligence before deploying lending capital - how would retail lenders be able to achieve this level of peace of mind otherwise?

Retail Investors shouldn't take for granted a platform's ability to approve the right loans and collect on the money - refer to earlier point, institutions who understand the business of lending intimately generally wait 5 years, demanding 5 years of history before providing funding to platforms.   We had $100m before even launching - thus the quality of our credit model.

Very important point is that institutions provide standby Lending Capital that means investors don't get "Cash Drag" waiting for loans to fill up and for borrowers get their money in a reasonable time also.

The second advantage is in Harmoney's marketplace Retail Lenders pick and choose their investments whereas all our institutional funders take the index ie they can't pick and choose.  Institutional lenders follow retail lenders investing in the same loans for the same interest rate and risk.

For example, two Kiwi "Challenger Banks" provide wholesale facilities - Heartland Bank for example provided a $50m lending facility pre-launch. Harmoney deploys the facility under a mandate for institutions so an individual lender providing $25 for a Personal Loan would be followed by our two funding banks - on the same gross interest rate and in the same risk.  

Having a mix also enables us the opportunity to deliver and fund loans for our borrowers with speed i.e. 95% of our loans are funded within 24 hours.

What is your attitude to investors having detailed information about the borrowers and do you think investors being able to contact and ask questions of the borrowers is a good idea?

Harmoney runs a p2p online marketplace and there should be as much information as possible accessible on demand that would reasonably help retail investors choose whether or not to invest in a loan. Now that doesn't mean that Lenders need to look at every loan they invest in but they should know if they wanted to the information is there.

Peer to Peer Lenders should be using their platforms to deliver rich data and insights wherever possible, putting Lenders in control. Again, the bar and challenge to get this done is high and tough - the Harmoney team is working tirelessly on constant improvements to improve in this regard and always will be!

Direct contact between Lenders and Borrowers needs to be managed carefully. Identities must remain confidential, otherwise we could see some Lenders being pro-active in collecting their money in their neighbourhood!

Is allowing borrowers to pay back their loans early without any penalties in the best interest of investors?

Yes, being repaid is always a good thing! Better to worry about late and no payers than early payers! Loan Terms are the maximum number of months the borrower will repay rather than the term of the investment. Borrower fees are highly regulated and the opportunity for fees would be unlikely to be of sufficient quantum to put those that want to pay off early off doing so. Keep in mind Harmoney and our retail lenders provide a benchmark Personal Loan product to borrowers where rates and fees are fair, honestly represented, fully disclosed without any sneaky business.

What course of action do you recommend to investors faced with fairly high numbers of early repayments?

Welcome early repayments as a crucial and fairly standard way of doing business when building a loan book, keep in mind that you are building a portfolio and your early repayments mean the borrower has paid back or they have taken another loan, paying out the original loan for a higher amount and these offer an investment opportunity in the marketplace. Yes, early repayments dampen returns a little but overall lenders need to ensure that the rate you are getting back compensates for the risk.

Lenders should not lend unless they are thinking of building a portfolio across many loans. Some investments in some loans may not get the return hoped for. There could be many reasons for this but perhaps the most common are early payment or no payment by the borrower. Some platforms might hide these facts in someway but they remain intrinsic to building a loan portfolio.

Anything else you want to add?

Four different platforms with different offers in the Peer to Peer lending vertical is very encouraging. The peer to peer value proposition is extremely strong if offered in the right way.

Harmoney is building the complex and hard first, we haven't always got it 100% right, but the passion of our team will enable us to reach the high bar set for us by our community. Harmoney's goal is to be the best at getting better with our counterparts such as Lending Club, Prosper, Funding Circle or Zopa.

Harmoney hopes to positively and meaningfully increase the wealth and prosperity of our entire community in a meaningful way and are feverishly working very hard toward that goal.

$200,000,000 of lending to Kiwis in just 15 months is amazing, our lenders have adopted early, embraced the Harmoney platform and given us the privilege of a start! The Harmoney team is determined to deliver a benchmark platform and experience in return - it is a long and hard journey, to hit the standard we all aspire to with a fraction of the investment our European and USA counterparts get, but hopefully a worthwhile and rewarding journey.

So, thanks for the help, support and passionate feedback from all our borrowers and lenders.


To view the full article, including interviews with the other P2P players in the market, click here.