Peer to peer lending news round up – 16th May, 2014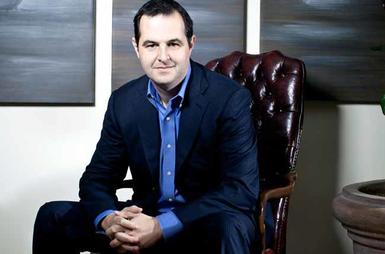 Welcome to this week's edition of the industry news round up. It's been an exciting week for peer to peer lending around the world, but a particularly busy week in New Zealand. Here's our highlights...
In International Peer-to-Peer Lending News this week…
Despite the overwhelming success of P2P in the U.K., a recent survey has found that three quarters of Brits still look to the bank first for loans under £10,000. Tim Simon, CEO of Madiston LendLoanInvest, has noted his surprise at the results, considering the banks' "bad press […] and notoriously restrictive lending criteria," believing results would be different if the survey group were asked again after approaching their banks. He found the high percentage of those that would consider social lending "heartening", though the method is problematic, insisting that while peer-to-peer lending may feel "fairly new for many", it is "definitely an option that can help them make the most of their finances."
The U.K. and U.S. Peer-to-Peer markets are very different in so far as the regulation applied to each market. Crowdfund Insider posted an article this week that gives a good review on the differences between the two.
There's more indications this week of peer-to-peer lending becoming mainstream, with Marshall Wace developing plans to launch their own P2P platform.
There's been a lot in the news over the last few weeks regarding P2P in China. China is the forgotten peer-to-peer market. They have the largest P2P company in the world (Credit Ease) and the third largest, Lufax which is expected to originate US$.5b-US$2.6b in 2014. LendAcademy has a good run down on the most important Chinese P2P companies here. The Chinese P2P market is one of the fastest growing in the world, though operating somewhat differently to the rest of the world. It's believed that the unregulated market will soon find itself put under tighter restrictions, according to ECNS.
Lending Club's CEO, Renaud Laplanche, responded to last week's article in the New York Times, which argued that "The original P2P investors […] are finding themselves outgunned by the cash-rich, algorithm-wielding arrivistes," by saying he wished the reporter had asked him. Laplanche says that, at Lending Club, "there are no best loans […] You can tailor your portfolio based on your risk appetite, and objectives, but that doesn't have a negative impact on the other investors." Check out more on why Laplanche doesn't agree with the conclusions drawn by the New York Times article in Forbes
On home shores…
New Zealand has had a very busy week, with the release of the 2014 Budget. The NZHerald has an interactive infographic that will help you understand just where the money is going, with a focus on the education budget here, and The Rotorua Daily Post's 10 Things You Need to Know is a good glance at some of the key announcements. There's a lot of discussion about the budget's rather left-wing approach for a right-wing government; increasing in paid parental leave, the maximum age for free doctor visits from 6 to 13, etc. Meanwhile, interest.co.nz has their own top 10 key details here. Check out the comment section for some fairly heated debate.
The budget also includes a forecasted $372 million surplus, which John Armstrong of the NZ Herald applauds Bill English for: "The figure is credible. Bill English has done his job. He has delivered. Even if the forecast is not realised because someone sneezes on Wall Street, he has proved to be close enough to a surplus, give or take a few hundred million dollars, to be credited with doing so." Head over to the article for some fairly colourful debate in the comments section.
Despite a few areas getting significant boosts, the Herald says there's little happy news for first home buyers, with Metiria Turei (co-leader of the Greens) saying, "Cheaper Gib board and a discount on a few nails must sound like a joke to a young person trying to get into the housing market." Fair enough.
Tamsyn Parker did a piece this week in the Herald on lending money to friends and family, rounding up a few different columns from the paper in recent weeks. Worth a read as it also looks into term deposits at banks and Kiwisaver's first sharia compliant scheme.  Diana Clement also published a similar, though more tightly focused piece on lending to friends and family here, discussing the can of worms lending among friends can open.
Here's a piece that was missed off last week's round up but is certainly worth the read, looking at the usefulness but scarcity of private pensions, and the problems of retirement funds for future retirees. Private pensions, though scarce now, are likely to diminish to only civil servants, in a scheme closed in 1991. Go to the end of the article for an interesting proposition off the back of Kiwisaver.
Meanwhile, across the Tasman, pension age in Australia is set to rise to 70 by 2035; David Chaplin says, somehwhat amusingly, "Of course, old Australians have brought this on themselves by living longer than expected".
One of China's four biggest banks government controlled banks, China Construction Bank, has its eyes set on a New Zealand launch according to interest.co.nz, with intent to provide commercial banking services and fund some Christchurch rebuild projects. The bank has assets worth a total of NZD $3 trillion.
It was announced this week in the Reserve Bank's Financial Stability report that NZ banks are "highly profitable in an international sense" due to their high operational efficiency, quoting the relatively low impact of the global financial crisis on the NZ market, and the adoption of new technology. The report also admits that "failure of a bank could cause other (unrelated) banks to fail," as the four big NZ banks have considerable interbank lending and payment system linkages.
Australian Peer-to-Peer Lending Platform, Society One, is considering entering the New Zealand market, according to an interest.co.nz article published today. A spokesperson for the company says they are in discussions with "multiple parties".