Peer to peer lending news round up – 23rd May, 2014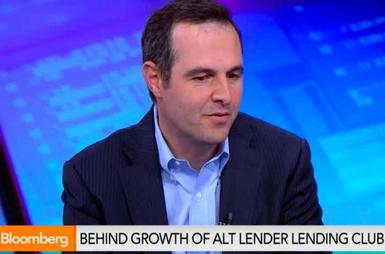 New Zealand Peer-to-Peer Lending News
It's been a fairly quiet week on the home front, after the hustle and bustle of last week's budget announcement.
Tamsyn Parker of the NZ Herald writes this week, asking how safe Kiwisaver providers really are. Check it out here.
In exciting news, Harmoney announced this week in an exclusive interview with interest.co.nz the appointment of Rob Campbell as Chairman. Yes, we're biased, but it is a great article with a very interesting interview with Rob. It's worth reading. Plus we also posted a blog about it!
International Peer-to-Peer Lending News
We had a small mention last week of the Chinese Peer-to-Peer lending industry. It's the fastest growing P2P market, and home to some of the largest platforms in the world, but it's also unregulated, without set industry standards, unlike other large markets like the U.S. and U.K. (and New Zealand too). There's been a fair bit of controversy about the antics of these unregulated "peer-to-peer" platforms, operating very differently to the likes of Lending Club – check out some on Forbes this week. This week, Baidu, a Chinese web services company, forced approximately 1,000 struggling platforms offline. Domestic Chinese P2P platforms do not use credit agency data in their analysis of applicants, unlike U.S. and European platforms, which use the data in their interest pricing. There are legal barriers preventing Chinese P2P platforms access to credit information in the central bank, a problem that increases operating costs and risks. Read more about the P2P industry in China here.
Renaud Laplanche, CEO of Lending Club, was interviewed on Bloomberg TV's "Street Smart". Asked about how he thinks a rising interest market will affect the company, Laplanche said that the aim of Lending Club is to "lower the cost of banking intermediation", arguing that changes in the interest market are unlikely to affect them as their ability to reduce operating costs will remain unchanged.
The Scotland Herald looked this week at Dynamic Edge, a Scottish IT and Cloud computing business has completed a £100,000 loan through Funding Circle, allowing the company to move forward with plans to open a London office without shareholders giving up equity. The company's Managing Director said the process was "straightforward", though "something of a stem into the unknown."
Marshall Wace and Liberum are joining forced to set up a London based investment trust, investing in U.S. credit card debt through a U.K. tax free regime of individual savings accounts (similar to the New Zealand Kiwisaver – ISA's are not taxed until retirement). Aiming to raise £197 million pounds, half is intended to be invested mostly through Lending Club, and the other half through Funding Circle, Zopa, Ratesetter and Crossflow, in the U.K. The proposal sparked a lot of media interest; check out the Financial Times, Money Observer and TrustNet's reports on the concept.
The Tacoma, Washington News Tribune published a piece looking at a student peer-to-peer investment group at a local University. Founded in 2009 by Professor Lynda Livingston with hopes to boost financial literacy, Livingston says she believed that "students needed the opportunity to handle real money and in real time to actually learn something." The group is growing steadily, and Livingston hopes it will be a model for the foundation of similar groups elsewhere. She presented recently at the Global Conference on Business and Finance, asking "Could Peer-to-Peer Loans Substitute for Payday Loans?" The paper can be downloaded here.
Funding Circle (U.K.) are expanding their business development team, adding three new managers with 24 years of combined experience in business finance. Business Development Director, Laura McMullen, commented on the new appointments, saying, "As we continue to smash lending milestones, and peer-to-peer lending moves fully into the mainstream, we are ensuring we keep up with the demand from our introducers by expanding the team." See more about the recent developments at Funding Circle in the full article here.
Funding Circle were also recognised in the Smarta Breakthrough 50 awards, alongside Zopa, and equity crowdfunding platform Crowdcube. The awards acknowledge the most inspiring U.K. businesses. The official awards ceremony will be held on June 4th.
The Financial Times had a thorough and substantial piece this week on Peer-to-Peer Lending. Looking at the consumer market shift towards P2P in the U.K. One interviewed Peer-to-Peer borrower says that she "can't understand why bankers haven't received prison sentences for what they did in the financial crisis." The piece notes the impressive growth of P2P in the short time since its inception, and the intrigue of the attention it is now garnering from the financial industry it took a stand against, quoting ex Lehman Brothers bond trader and P2P fund investor Joseph Marra, who believes that P2P will this year be a $3 billion origination market, and a $25 million plus market in five years, with a significant institutional component. The article claims that the Federal Reserve Bank of New York hosted a meeting last week to "discuss the role crowd funding can play in jump-starting the U.S. economy."
It's a long article but it covers the breadth of the industry and its recent shifts towards the rebranding of "marketplace lending", a term which Prosper's CEO believes is a better reflection of P2P's growing aspirations. He says marketplace lending will become a bank plugin component, one that helps satisfy customers.
Wrapping up on a fun note, here's a cool infographic that popped up this week, with a guide to funding options for businesses.