Peer to peer lending news round up – 30th May, 2014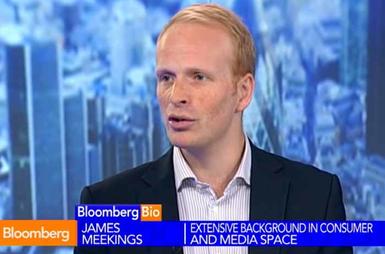 International Peer to Peer Lending News
One of the big pieces of peer to peer lending news this week is that U.K. peer-to-peer lending has grown 50% so far this year to more than £1.5 billion, according to an article from Management Today.
If growth keeps to this track, it's set to hit 175% and pass the £2.75 billion by year end.
James Meekings, Co-Founder and CMO of Funding Circle, U.K. based peer-to-peer lending platform (and largest business-focused P2P platform) was interviewed on Bloomberg T.V. this week. He spoke positively about U.K. peer-to-peer regulation, calling it a "headache", but a necessary one, saying that the industry is "getting to the point where consumer protection needs to be there." He suggests that there are clear indicators that P2P platforms meet the needs of the market in ways the banks do not; 55% of Funding Circle's registrations from businesses are outside of bank opening hours. Of P2P's growth, he draws comparisons to Google's early days. "It's very easy for big banks to be dismissive of small innovations," he says, though confirming that coexistence and collaboration is where the industry is moving.
Meekings and Lending Circle are also featured in an article on Forbes, along with another peer-to-peer platform, Thin Cats.
We mentioned in last week's new round up that Marshall Wace owned Eagle Capital were launching P2P Global Investment PLC, with an aim to raise £197 million. The company succeeded this week in meeting the target, and is now "oversubscribed". You can read more about the trust here.
Anthony Hilton of U.K.'s Standard wrote an interesting article this week on recent developments in peer-to-peer, included in which is mention of the P2P Global Investment PLC, which he calls "the most dramatic innovation" of P2P. The article opens with a fairly critical view of banks, saying: "Economic theory says that banks collect the savings of thousands of individuals and lend the money out to businesses whose owners want to invest and grow. The truth is that banks borrow mainly from each other and lend the money to almost everyone except these businesses."
Lending Club's expansion into small business loans is getting a big push lately, with loans available up to $100,000.
A report was released this week by Accenture, which highlights the shifting attitude of young people towards banking. The report found younger generations to be more open to branchless and alternative banks, where nearly 40% of those surveyed between 18-34 would consider switching to an online only bank, and 30-40% would bank with a technology company.
In a press release accompanying the release of the report, Robert Mulhall, a managing director within the firm said of the results, "In this digital era, the most successful companies focus on solutions, rather than products, to simplify their customers' everyday lives. Banks also need to think this way."
Juan Pedro Moreno, a senior managing director, said, "Digital technologies are dissolving the boundaries between industry sectors. For banks, simply being 'more digital' versions of what they are today will not be enough to assure success in the future. They will need to move beyond their traditional role as enablers of financial transactions and providers of financial products to play a deeper role in the lives of their customers – by applying digital technology in new ways and by offering tangible value and advice based on transaction information."
New Zealand Financial News
In NZ this week, Tamsyn Parker discusses the difficulty of transferring Kiwisaver funds to Australia in her regular column on the Herald this week, with Helen Twose chiming in here.
Parker also spoke this week with Larke Reimer, director of women's markets at Westpac Australia, about gender differences in financial decision making.
Meanwhile, the Herald also looked at a recent U.S. study showing that women are trailing behind men in their retirement savings.
The report found that, despite contributing as frequently, women had an average of $81,700 (USD) in their retirement account, while men had an average of $139,467 (USD). Women contributed an average amount of $3,995, while men contributed an average of $4,023. A senior associate of the research firm says the most likely reason for this difference is that women, on average, earn less than men; around 77 cents to the dollar, according to statistics from the same year the study was conducted, an amount not that much higher than the 61 cents to the dollar in 1960.