Q&A with Glen Mackellaig, Head of Digital Marketing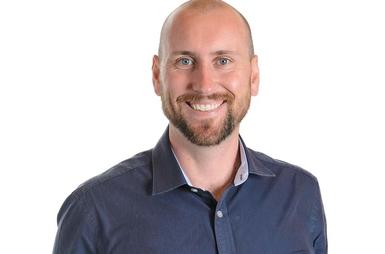 This month we're excited to introduce you all to a critical member of the Harmoney team - Glen, our Head of Digital Marketing. He's a digital nerd with a love/hate relationship with spreadsheets, and lately we've all been enjoying the fruit of his summer holidays (in the literal sense - he's a mean gardener).
Glen, could you give us a little background on your experience in digital marketing?
My first digital role was in '05 based in Vancouver with a real-time stock day trading website. At this time, digital marketing was in its infancy (pre-Google Analytics). In '07 I was based in Edinburgh with an SEO (Search Engine Optimisation) agency helping dating sites appear high in Google's organic results for queries like "dating in Manchester" (…this is pre-Tinder!). I returned to NZ in '09 and have been in senior digital roles within the financial services sector ever since.
Why is digital marketing so important to Harmoney and what are some of the channels you've found to be most effective?
We've learned a lot since our launch in September '14. It has taken time to build brand awareness and credibility to enjoy a steady stream of Google organic, direct and branded search traffic. Unlike established product categories (e.g. Insurance), when we launched, we had to spend marketing dollars educating Kiwi's on what P2P lending is and its benefits, so it was much more expensive to acquire a settled loan than today. Digital marketing is important to Harmoney as it is an interactive and real time advertising vehicle. With a single click, we can move users with varying levels of intent to be on our website. Digital marketing is highly measurable, so we can adapt in real time; cleverly shuffling dollars towards the advertising that is best performing.
How do you acquire specific types of borrowers based on credit grades you're targeting?
We're a data driven marketing team that continually improves our advertising messages and placements. We know what time of day we should be spending more with advertisers, on what devices (mobile vs tablet vs desktop) and on what days of the week. Through ad networks online, we re-target visitors and create lookalike audiences. Harmoney offers smart targeting opportunities to ensure the right audiences are reached at the right moments.
What is the most important metrics you're tracking for investors and borrowers? Why?
We capture details about the varying media that's driven prospects to our site, and match this to account creation so that we can understand what advertising drives visitors to become an approval or being unsuitable for our investors. If we see an advertising media drive a high volume of a particular grade that we have enough of in the marketplace, we can pull the plug on that media quickly. All the questions asked in our application process are fed back into our marketing strategy so that we can create more attractive messages. 1% improvements here and there on a regular basis to the application process, our marketing creative or the placement, adds up quickly.
What trends do you find most exciting about the future of digital marketing?
The goal is really to integrate the brand into content (video placement, advertorial, tools/widgets/reviews etc) in such a way that the user feels that they aren't being advertised to at all. Website publishers are aware of banner blindness, so they're coming up with attractive ways to target and integrate products or services in fresh ways. We are fortunate to have passionate and excited users in our marketplace whom want to promote their loan for investment; so 2016 will see us offering tools to our customers to share their stories in a more user friendly way.