Q&A with Grace Brebner - Digital Content Marketer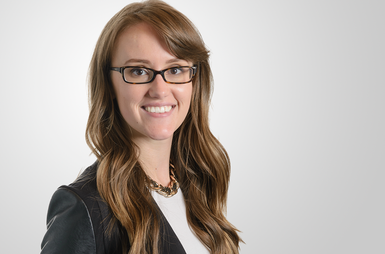 Can you please tell us a little bit about your experience and your specific role at Harmoney?
I started working with the team around February of 2014, doing a little bit of contract copy writing here and there, and ended up joining full time in April that same year. Joining in those early days, back when there were about seven of us in a tiny office in Queen Street, I was a bit of a Jack-of-all-trades, but these days my role has really settled into focusing on marketing automation (largely around email marketing), customer lifecycle management, and web content management.
How have you seen the company evolve from a fledgling startup to an established player in the P2P space?
In the "fledgeling startup" days, I would never have thought I'd say this, but it's busier now (don't ask me how that's even humanly possible - but it's true nonetheless). I've watched us go from pitching to our first investors and compiling our massive licence application, to launching the marketplace, moving to Trade Me's old offices in Parnell, all the while growing from a team of seven to a team of about eighty.
It's fantastic to know now that we're the largest and fastest growing P2P marketplace in Australasia, and that we had what was arguably the most successful launch in the industry's history. We've developed a team full of fantastic people who are all experts in their respective fields - there's a real depth of knowledge across all of the departments, there's rarely a question that can't be answered by someone around here.
Why has content marketing become so important to acquiring new customers and building a recognizable brand?
Content marketing is all about providing value - acknowledging the needs and interests of the people who are likely to have interest in your products, and serving those needs and interests. It's about increasing traffic, then improving experience, and then increasing conversion. There's a number of facets to it:
Good content has SEO (Search Engine Optimisation) benefits, so it boosts your Google search rankings and improves your organic traffic (people who visit the website organically, without clicking on ads).
Good content increases brand trust with new and existing customers - by listening to what our existing customers want to know more about, we're able to create new pages that deliver to these interests; something that's a really big factor with the Lenders on our platform. There's no such thing as too much information for investors, so anything we can do to enable them to make more informed investing decisions is always going to be positive.
Good content can also reduce the workload on other areas of the business - particularly customer service. If they're getting 50 phone calls and emails a day with people asking the same question, then that's a question that needs to be addressed on our website. Giving customers the ability to source the answers themselves is good for them and good for us.
What are the most interesting things your team is doing with email marketing campaigns to borrowers?
Data. It's the answer if you ask that question to anyone in the Marketing team about what they're doing: we're big on data. All of the important decisions are really based as much as possible on data - how can we segment this group in order to give them the most relevant information possible? What do we know about performance of previous iterations? What's worked in the past? Oh the flow charts and excel spreadsheets I could show you. We tend to geek out a bit on the data side.
What are some future initiatives you'd like to pursue to improve the overall experience for investors at Harmoney?
I'm really excited about some things that are coming through the pipeline that will enable us to do more with the data that we have, to provide really intuitive, relevant and timely content to all of our customers, on both sides of the Marketplace, and at every stage of their journey. Mostly across the marketing automation side, but touching on web content and other elements too. We've got a lot of ideas that we're hoping to bring to fruition over the coming months. Exciting times are ahead!