Q&A with Ryan Yumul - Operations Manager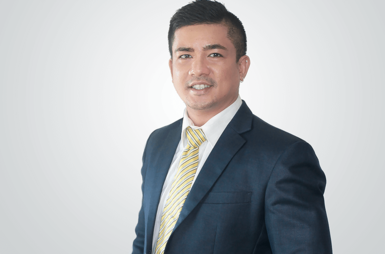 Can you please tell us a little bit about your experience and your specific role at Harmoney?
I started with Harmoney in Oct 2014 and I currently head the Customer Service operation. I've had a working history with the senior management team of Harmoney spanning a 10 year period.
With 15 years experience in both Contact Centre and the financial services sector, I have worked for companies like Virgin Money, GE Money, Aussie Home Loans, and most recently as a Team Manager for the ASX listed consumer finance company Flexigroup, overseeing their Ireland Operation.
How have you structured the operations team to handle such a high volume of transactions on both sides of the business?
Currently, I manage an operation of 32 full time employees. We manage various inbound and outbound campaigns on a daily basis. This includes servicing customer service calls for both Borrowers and Investors, mainly assisting with their on-boarding process and providing on-going platform support.
We have a dedicated outbound team whose primary focus is to follow up on borrower loan application in the pipeline, promoting funnel efficiency and maximizing conversion.
We have an admin team who is responsible for managing all our customer service emails. Their goal is to answer 80% of our customer service emails within 4 hours
We also have other supporting roles such as Finance Operation who handles one of the most complex and critical functions within the business like handling our daily bank files and exception report.
We have recently absorbed some of the collection functions - assisting the team with inbound calls, emails, daily dishonors and management of the 0 to 30 day bucket.
The newest team within the operation to be developed is our Australian Team. Currently 2 senior account managers leads the Australian BETA launch, they work closely with the Sydney office and our Australian General Manager Ben Taylor.
Could you give us a statistical understanding of how many calls, emails, and financial transactions your team is handling everyday?
In March we handled a total of 8,571 inbound calls, and made a total of 9,307 outbounds calls. We responded to 2,771 emails and we processed over 5,000 finance transactions.
What insights can you provide to our investors about our how our borrowers view the marketplace and the reasons why they come to Harmoney?
Our borrowers love the concept of having their loan being funded by everyday people and are absolutely amazed by the fact that we can have their loan approved and funded within 24 hours! All online and completely paperless!
What does the future of your department look like? What specific initiatives are you most excited about?
I am very excited to see the Australian Team beyond the BETA launch. The team is super excited and very eager to hit the ground hard with the Australian Market.