Q&A with Will Brabazon - Senior Account Executive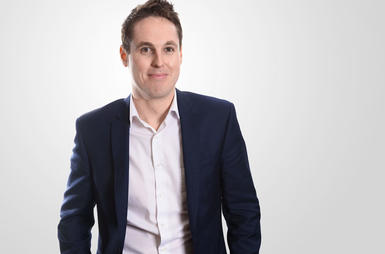 Hi, Will! Welcome to Harmoney! Can you tell us a little bit about your background and experience?
I have a Bachelor in Business (majoring in Management) from AUT University. I've worked in Auckland, Melbourne and New York, in account management, billing analytics and retailing. I was fortunate to take a graduate visa program in New York and worked as a service provider to large investment banks on Wall Street. Prior to this I worked as a business analyst for Debitsuccess, a billing and payments company who bill several billion dollars a year for clients in Australasia, the UK and the USA.
What attracted you to Harmoney, and why do you like the P2P concept?
I was attracted to Harmoney because of the opportunity it has, both in NZ and internationally, to be a leader in the P2P space and to disrupt the traditional market.
I like the P2P concept because it is revolutionary in that it allows lenders to decide which level of financial risk they are comfortable accepting, relative to the interest that risk has the potential to deliver. P2P allows our lenders the opportunity to take a much more sophisticated view on risk and return. Over time, I believe the traditional bank lending market will be forced to adapt to the needs of the market, likely through partnerships with FinTech companies.
What are you most excited about over the coming months at Harmoney?
I am most excited about the opportunity I can help bring to our Lenders.
Personal loans represent a multi-billion dollar market in NZ. Harmoney's online and highly automated marketplace allows us to operate with a low operational cost, providing our Lenders the opportunity to earn significant returns on their investment, with an almost unprecedented level of control over the way their funds are diversified.
What else interests you, outside of work?
I'm interested in a range of sports. I closely follow the New York Giants NFL team and have watched them play at Metlife Stadium in New Jersey. I also follow cricket, rugby and Grand Prix racing and play a reasonable amount of golf.
I enjoy keeping in the loop with current events and one of the great things about the digital age is that it makes it easy to follow international sport, business and politics. Some of my favourite sites are:
What's your first impression of what it's like being part of the Harmoney team?
During my first week, it was great to be able to spend quality time with people from all key areas of the business, including the CEOs, sales and marketing, IT, product specialists, compliance and others. I found the people engaging, committed and passionate. The office here is almost completely open plan - it allows teams to collaborate, share ideas and work towards getting the job done. I'm definitely enjoying the team environment and hoping to make a big contribution to the company.