Rob Campbell announced as Chairman of Harmoney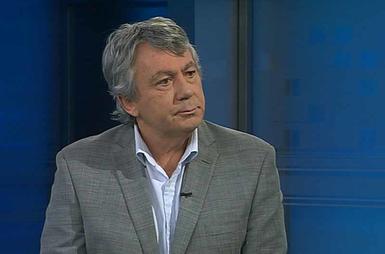 Harmoney Chairman Announced: Rob Campbell
Harmoney has made the first official appointment to the Board of Directors, and we're thrilled to announce that Rob Campbell will be Chairman of Harmoney's board.
Interest.co.nz broke the news exclusively, interviewing Rob on his appointment. Here are a few highlights:
"I am enthused about the possibility that peer-to-peer creates for borrowers because I think there is a large sector of personal borrowers in New Zealand who pay excessively for their borrowing," said Campbell. "And I think the traditional trading banks take advantage of their market strength in that respect. I think that peer to peer can challenge that and offer people much more friendly access to personal credit and much better rates."
"From the point of view of investors there are not many fixed rate interest bearing opportunities that are all that attractive at the present time. And I think that investors too will be very appreciative of the opportunity to invest and get better returns than are available from the trading banks, (who are) again really taking advantage of their market strength," Campbell said.
"I think I bring a strong governance background (to Harmoney), And it's very, very important to any peer-to-peer lending proposition that the quality of the governance is impeccable. So a critical role that I've got is to ensure that the mechanisms that the guys have built do work in the appropriate way."
Rob will be an independent director without shareholding. He has an extensive background in investment and holds a number of leadership and directorial positions, including Director of Localist; chair of numerous organisations, including the City Mission Foundation, Summerset Group and Tourism Holdings Ltd; and board member of Turners & Growers. He is also an ex-director of BNZ and ACC, and ex-chairman of BNZ Finance and Guinness Pete Group.
He makes a fantastic addition to the Harmoney team and we're very excited to be working with him.