Share your way to wealth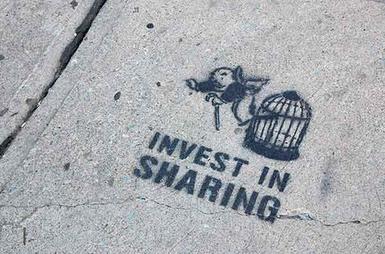 New Zealanders perceive themselves as generous to both friends and strangers, and they're right. On average, we spend 13 minutes a day volunteering, which is much higher than the OECD average of four minutes a day. Around 69 percent of us report having helped a stranger in the last month, one of the highest scores in the OECD, where the average is only 49 per cent.
Sharing resources and lending a hand is intrinsic to the process of peer-to-peer lending. It makes sense to harness our desire to help others, while simultaneously giving investors reasonable returns on their money and control over their portfolio. Sidestepping the unforgiving nature of major banks, P2P lending humanises the act of loaning money.
A market demand.
There's a need for P2P lending in New Zealand. Our four big Australian owned banks have dominated the unchanging lending market for decades. The Ministry of Consumer Affairs estimated that in 2011 over 100,000 New Zealanders had borrowed from a 'third tier lender' in the previous 24 months, with many of the payday lenders in this group and pawn brokers charging what equates to hundreds of percent per annum.
Success in the US.
The largest P2P lending marketplace in the US, Lending Club, transacted $1.1 billion worth of finance in the last quarter alone. Lending Club is an online marketplace that pairs up people who want to borrow money to people willing to lend to them. The better credit history a borrower has, the lower interest they pay. Users have praised Lending Club as a way of bypassing banks, which usually charge higher interest on personal loans, but pay minimal interest on investments.
Where to for P2P lending in New Zealand?
Harmoney is the first and only P2P lending marketplace approved by the Financial Markets Authority. While Harmoney only launched 6 months ago, already thousands of New Zealanders have seen the opportunity, lending and borrowing over $30 million through its service.
For the smaller investor, P2P is quite unlike investing through other consumer finance providers, giving significantly greater control over their portfolio. You can select prospective borrowers and spread your risk by allocating as little or as much as you like towards meeting the requirements of each one. 
You're rewarded not just financially, but in knowing you're helping others achieve their goals. The numbers are there to show New Zealanders have a giving nature. Now there is a way to utilise that good nature in a financial sense.
Image Credit: Jonathan McIntosh