Q&A with Ben Taylor, GM - Australia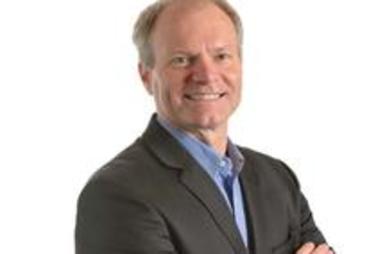 Ben, could you give us a little background on your experience in consumer lending?
I've spent 20+ years in large, high growth businesses, with the last 11 years focused on consumer and SME finance. I love innovation and creating new things. I have held senior roles in Global businesses such as Kimberly-Clark, Gateway & AOL and in each role I broke into new areas resulting in high growth and margin. One significant example is developing Kleenex tissues with Aloe Vera – the first significant innovation the category experienced in over 20 years. My previous role was at consumer finance company Flexigroup, where I held a number of roles including Chief Marketing Officer and more recently Head of Innovation.
How is the launch coming along in Australia?
The launch in Australia is coming along really well! We've been working hard over the last several months after our licence was granted to bring the Harmoney service to Australia. We're nearly ready to go live. I can't wait!
What are you finding the most exciting and challenging about the opportunity? 
Exciting: We're making a real difference to Australians - giving them a better borrowing rate and customer service than the big banks! 
Challenges: It's the little things. Overall I'd guess that the platform is about 80% the same as NZ. It's the 20% that's different that can be quite hard to deliver and get right. We have an obligation to ensure we are fully compliant with Australian regulations, some of which is quite different compared to NZ.
What are some of the key differences between the consumer lending market in New Zealand and Australia?
There's five key differences:
Size - first and foremost it's about 5x the size in population, and most Aussies are more likely to get consumer loans than their Kiwi counterparts. This is very exciting, meaning significant volume opportunity over the medium term for Harmoney.

Regulation - NZ was one of the first governments in the world to legislate on P2P lending - which is great. In Australia, there is no such licence, meaning we fit into existing licences - making it more restrictive on what we can do - and how long it takes to get a licence.

Competition - there are many more foreign banks competing in the consumer lending sector here, because of the market size, so it's more intense. There are other intermediaries here as well, such as the comparison sites. Many online customers when looking for financial products go to a comparison site web site and select the best offer from a range of financial institutions.

Offering - when we launch we'll only have a borrower side offering - that is offering great rates and service for customers who want a loan. This will be funded by institutional funds. Sometime in 2016 we'll introduce a retail investor offering - so all Australians can benefit from peer-to-peer lending.

Rugby - I'd like to say we're better at Rugby, but the world cup proved me wrong. I did predict early on it would be a Wallabies vs All Blacks grand final.
How might this expansion in Australia benefit New Zealand investors over the long-term?
In the long term, we might be able to offer NZ investors the ability to invest in Aussie based loans, and vice versa for Aussie investors in Kiwi loans. However, this is probably a fair way off - there are plenty of other goals to meet first. Given the very similar cultures and time zone differences, the Australian operation will be predominately run from the NZ office. All the support functions such as Operations, IT and Finance will be run from NZ, as there is no need to recreate any of this overhead. Harmoney is a great example of New Zealanders exporting their expertise in finance & technology - and they should be very proud!