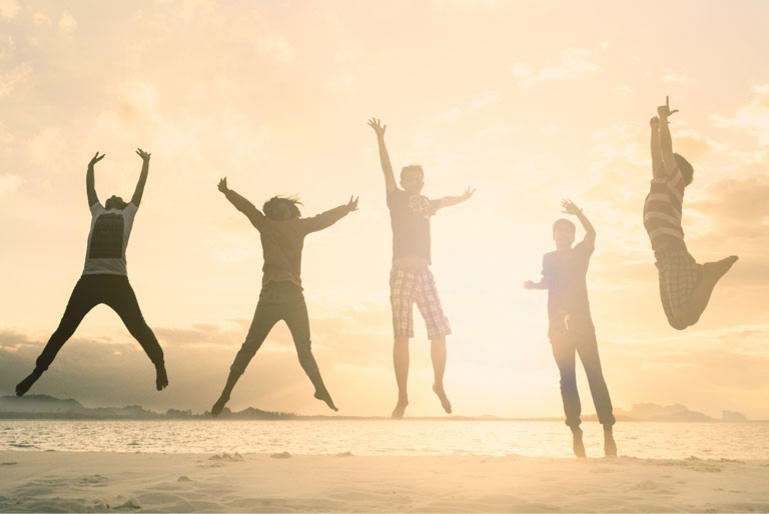 New financial year - new financial resolutions
April represents many things in the calendar. We're properly in autumn, you might have played a few smart pranks for April Fool's Day and both Easter and Anzac Day are on their way. But the start of April also marks the start of a new financial year. You know what that means ... It's the perfect time to think about making some financial new year's resolutions. What could be more fun than that?
And just like promising yourself you'll be up at 5am every day to hit the gym, the tricky bit with financial resolutions is sticking to them. The secret is to keep your goals simple, trackable and achievable. So maybe instead of aiming to sort out your finances by winning the lottery or becoming a millionaire by May, think in slightly more practical, specific and attainable terms. And there's no need to make a list of 10 things to improve. Start with one or two, and get to grips with those before you make another resolution. 
Here are five resolution ideas you could try:
Check if you need to fill in a tax return. The old days of everybody needing to fill in a paper form at the end of each financial year are long gone, but some people do still need to manually complete a return, known as an IR3.
Generally speaking you'll need to file a return if you've earned income outside of salary, wages, interest, dividends or taxable Maori authority distributions. Your first port of call should be the Inland Revenue Department where you can find a comprehensive list of the circumstances requiring a tax return to be filed.
Check your accounts. A new financial year also seems like a logical time to consider bit of a fresh look at your banking and credit card accounts.
Make sure everything is up-to-date, and there are no payments going out you don't recognise or no longer need. You might also consider if the accounts you have a right for you. Do you need them all? Are there other options out there more suitable for your circumstances? Will you save money by consolidating some debt? A financial tidy-up can be a good idea and may end up saving you some money.
Check your credit score and credit report. Your credit score and credit report can play a big part in how lenders and creditors assess you for risk.
Your score is a number between 0 and 1000 given to you by a credit reporting company, based on your credit report. Your credit report contains the details of your financial history over the past five years. You're entitled to access both your score and report for free. You can get a credit score immediately by registering with Credit Simple. You can request your credit report from one of NZ's three credit reporters illion (the same company as Credit Simple), Equifax, and Centrix. Your report may take several days to process. You can get it more quickly by paying a fee.
When you receive your report you might want to think about checking it for anything that is incorrect. You can seek to have something in your report corrected by contacting the credit reporters.
Checking your credit score and report will also give you the opportunity to improve your results before applying for any loans or other financial products.
Download our guide on ways to improve your credit score. You can also read more about some things that may impact your score here.
Here's to a happy financial new year!
We write these articles for you, our Harmoney borrowers, to be, what we hope, are helpful tools for different aspects of life. The information is designed to be a general guide only. As you read, you should consider how - or if - the information might apply to your circumstances, and consider if your needs mean you should seek further advice from an expert in that particular field.