Board of directors
Harmoney benefits from a Board providing deep expertise and broad experience, ensuring the company embraces a high standard of corporate governance, and supports the organisation as we continue to build toward the company we inspire to be.
Paul Lahiff - Independent Chairman
Paul is a highly seasoned executive following 40 years experience in financial services, encompassing a broad portfolio of Directorships. Paul currently sits on the Board of ASX-listed AUB Holdings, as well as payments company Sezzle Inc. He is also a Director of Australian neo-bank, 86 400 Holdings, and NESS Super. Paul was previously the CEO and Managing Director of Mortgage Choice (2003 – 2009), during which time he led its successful listing on the Australian Stock Exchange. He was also a former Managing Director at Permanent Trustee, and before that at Heritage Building Society. Paul brings a recent track-record of Chairmanships where he gained extensive capital markets, regulatory and governance experience from his time at Cuscal Limited; New Payments Platform (NPP) Australia; Australian Retail Credit Association; and RFi Group.
Paul chairs Harmoney's Nomination and Remuneration Committee, and is a member of the Audit and Risk Committee.
David Stevens - Chief Executive Officer
David is a highly experienced public company CEO specialising in consumer and commercial finance in Australia and New Zealand. Before commencing with Harmoney as CEO in 2019, David had most recently led a start-up consumer finance company, to ultimately securing a major equity stake in the business by a large Australian Bank in 2018. Prior to this, David served as CEO and CFO of Humm (formerly "FlexiGroup") (ASX: "FXL" now "HUM"). In David's nine years with FlexiGroup, he led a team of over 1,000 employees in the strategic growth of the business, through organic growth and M&A. What was a small company when he started, to becoming CEO of an ASX200-listed business.
David also led the $300m+ acquisition of Fisher & Paykel Finance and spent considerable time in New Zealand in the course of his work in the local side of the business.
Tracey Jones – Independent Director
Tracey is a professional director and family office adviser. She currently has a portfolio of governance roles in the commercial, not for profit and charitable sectors. She has significant investment, commercial, and governance experience having previously held executive roles in one of NZ's largest family offices. She is a Chartered Accountant, a member of the Chartered Accountants of Australia & New Zealand, and a member of the NZ Institute of Directors.
Tracey chairs Harmoney's Audit and Risk Committee, and is a member of the Nomination and Remuneration Committee.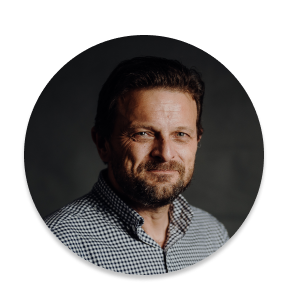 Neil Roberts – Founder, Chief Strategy Officer and Executive Director
Neil founded Harmoney, led the business as chief executive officer over six years driving the capital path, and building culture systems and processes that are intrinsic to Harmoney's success. Prior to that Neil was Head of Sales and Business Development at FlexiGroup, leading a team of 80 with annual sales of $200 million driving a $30 million profit. Neil founded the Direct Division of a New Zealand retail company, PRG Group, that sold personal loans to consumers and raised retail debentures to fund loans. Launched in 2001 PRF Direct, achieved $3.2 billion in personal loan applications and $1.2 billion in written personal loan volume over five years. Ultimately heading the business, Neil was responsible for over 400 staff and a balance sheet of $750 million in assets with forecasted pre-tax profit of $50 million six years later and prior to being sold to GE Money in 2006.
Monique Cairns- Independent Director
Monique joins Harmoney with over 20 years of experience in strategy, communications, marketing and sales, across financial institutions and a range of sectors. She has a diverse governance experience with extensive shareholder engagement. She is currently the Deputy Chair of New Zealand Home Loans ("NZHL"), and the Chair of NZHL's People and Culture Committee. Monique is also a Director of DEC International, Unitec Institute of NZ, Manukau Institute of Technology, and a Trustee of the NZ Portrait Gallery.
Monique owns Caribou, a consulting provider in New Zealand, providing business strategy, brand marketing and communication advice to clients from diverse industry sectors, including Fintech and personal lending. Monique' unique experience across governance and marketing will provide valuable insights for the Harmoney Board. Prior to her governance roles, Monique was the Chief Marketing Officer at GE Capital New Zealand, and the Head of Retail Sales Development and Customer Experience at the Bank of New Zealand. Ms Cairns is a member of the Australian Institute of Company Directors and the NZ Institute of Directors.
John Quirk- Independent Director
John has over 40 years of experience in the technology space across several overseas or multinational information technology companies. He has held key leadership roles, including the position of Chief Executive Officer (Asia Pacific) of MI Services Group, an international management consulting organisation for information systems company. For the past 20 years, he has specialised in strategic advisory to high-growth technology companies like Harmoney.
John also has an extensive governance background, and has been actively involved in strategic, mentoring and M&A activity. Currently, he is Chair of Portainer.io, Cumulo9, a director of Aeroqual, and has recently been appointed to the New Zealand Government's 'Strong Public Media' Establishment Board. Previous roles have included Chair of Kordia Group, Clearpoint Group, SMX Limited, FrameCAD Group, merlot.aero, WhereScape Software, Farm-IQ Systems and Axon Computers. John is a Chartered Member of the Institute of Directors.