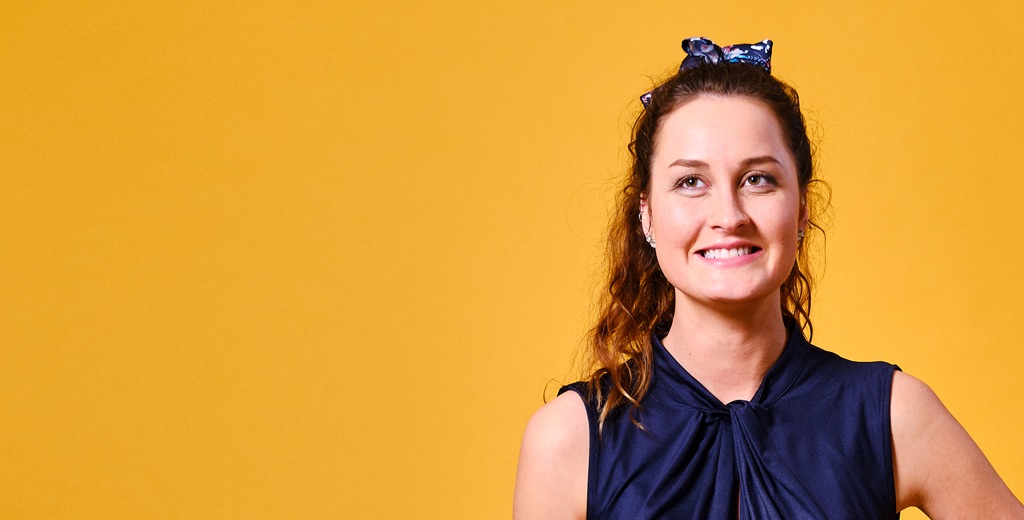 Personal loans
Wedding loans
Plan for the perfect day
Personalised rates from 6.99% ¹

Won't affect your credit score
Make your dream day a reality with a wedding loan
We know wedding costs can add up. A wedding expenses loan can help you prepare and reduce stress on your big day.
DON'T PANIC
Secure your vendors with confidence by getting your wedding expenses loan approved well in advance of your wedding date to plan your perfect day without financial stress.
NO SURPRISES
What you see is what you get. With no ongoing fees, early repayment fees or extra charges for borrowers who keep up with loan repayments you'll always know what to expect.
NO ASSETS NEEDED
Harmoney personal loans are unsecured, which means we don't require any assets, such as jewellery or cars, to secure your loan.
What our customers say
5.0
2019-07-29
Stephen
I now have the opportunity to save aggressively for my upcoming wedding, harmony has given me the chance to do this by consolidating all my debt which I didnt think was possible. As a result the wedding is back on track and almost paid me, thank you so much harmony for assisting in making our big day possible :)
Canterbury, New Zealand
5.0
2019-06-10
Joanne
This is such a brilliant service. Harmoney has help me out enormously at times when I've require financial assistance. Quick fast an efficient service. I would not use a bank again.
, New Zealand
5.0
2019-04-24
Jillian
What a fascinating, easy and brilliant experience. Love it! Money in the bank before the day was out.
Auckland, New Zealand
5.0
2019-02-13
Anonymous Customer
Brilliant.
Wellington, New Zealand
5.0
2019-02-13
Lynda
Brilliant! Fast and helpful
Wellington, New Zealand
5.0
2018-11-03
Stephanie
Just brilliant. Took less then 2 hours from start to finish and funds were avaliable later the same day.
Incredible service.
, New Zealand
5.0
2018-06-25
Denise
Brilliant, so easy to use and very quick feedback

Wellington, New Zealand
5.0
2018-05-24
Anne
easy and efficient -slight issue with bank but quickly resolved by brilliant customer service and accounts team.

Everything set out and easy to understand will recommend to everyone
, New Zealand
5.0
2018-03-14
Lyn
Brilliant, easy, fast seamless application
Porirua, New Zealand
5.0
2018-02-24
Ivon
Harmoney is topnotch. Great interest terms and a brilliant way to do what needs to be done. Fast and simple. Thank you Harmoney
Bay of Plenty, New Zealand
5.0
2018-01-30
Adejumo
Very Brilliant
New Zealand ,
5.0
2018-01-09
Mrs
Brilliant service & very easy online experience.
NSW, New Zealand
5.0
2017-10-13
Paula
My gosh so quick, simple and hassle free.

I can't believe how simple and straight forward the process was from beginning to end, and then within 12hrs my loan was funded. Absolutely brilliant Harmoney.
Auckland, New Zealand
5.0
2017-09-13
Jeremy
Amazing! Patient friendly well mannered staff. Money arrived in my account the same day. Brilliant service.
Auckland, New Zealand
5.0
2017-09-01
Lynne
Absolutely Brilliant experience, fast efficient happy with service
, New Zealand
5.0
2017-08-31
Wayne
Very straightforward and helpful process.
Loan approved very quickly; funded faster than I could have hoped for!
And funds in my account well before expected which meant I could get things underway almost instantly.
Brilliant!!!
, New Zealand
5.0
2017-08-08
Trevor
Brilliant way to get a loan
Canterbury, New zealand
5.0
2017-07-07
Anonymous Customer
fast, simple, brilliant
Wellington, New Zealand
5.0
2017-06-12
Peter
Brilliant. Simply brilliant
Taranaki, New Zealand
5.0
2017-06-06
Catherine
Absolutely brilliant with an easy online process.
Wellington, New Zealand
5.0
2017-03-21
denise
Brilliant, quick response, great turnaround.
Wellington, New Zealand
5.0
2017-01-17
Jackie
So efficient, brilliant service
Southland , New zealand
5.0
2017-01-16
Jill
Brilliant easy to read and no hassle all sorted within 24 hours. Great to deal with!! Thanks!
, New Zealand
5.0
2016-12-01
Kristy
Harmony are amazing!! So easy to deal with!! Brilliant
, New Zealand
5.0
2016-10-10
Jon
absolutely brilliant
New Zealand,
5.0
2016-10-08
Alfred
Quick n easy online application. Fast approval. Funds paid immediately and available same day. Just brilliant Harmoney, very happy borrowers!!!
, New Zealand
5.0
2016-10-06
Wayne
All good apart from reference details for credit card account.
There was some confusion over my credit details being out of date, which meant I got a text message saying my loan was approved, when it had been withdrawn! But a phone call to a helpful representative soon sorted that. I was not able to borrow as much as I asked for. Having said that, the loan I was offered was at a good interest rate; and once I accepted the offer the money was in my bank account the same day!!! Can't say better than that. Helped us out of a huge problem so we can pay for replacing our leaking hot water cylinder.
Brilliant!
, New Zealand
5.0
2016-03-15
Dave
Very quick and easy! I recommend Harmony finance to all people needing that little help with money matters!! They are so brilliant ;) Thank you so much!!!!!
Taranaki, New zealand
100% online wedding loans
1. Get to know you
Tell us what you need for your wedding loan, and share the ID and finance documents we need to check.
2. Get your quote
You'll receive your detailed wedding loan quote with your interest rate, limit and repayments.
3. Get your money
After you accept your quote, we'll need a few more details. Your loan should be funded within 24 hours*.
What we offer
$2K - $70K
---
Loan limits
3 or 5 years
---
Loan terms
$200 or $450
---
Establishment fee
$0
---
Early repayment fee
Interest rates from

6.99% p.a.

–

24.69% p.a.

¹

Establishment fee of

$200

for loans under $5,000²
Establishment fee of

$450

for loans $5,000 and over²
You can repay weekly, fortnightly or monthly
Your rate is fixed for the life of the loan
All loans are unsecured
Quick wedding loan estimate
Get a quick estimate of your interest rates and repayments on your wedding loan using our personal loan calculator.
Can anyone apply for a wedding loan?
To apply for a wedding loan in Australia:
You must be 18 years or older
You must be an Australian citizen, Permanent Resident or New Zealand citizen
You must be employed full time or permanent part time
You need to have photo identification documents such as your passport or driver's licence handy
Your credit file must not have any defaults, judgments or bankruptcies recorded
The minimum loan amount is $5,000
To apply for a wedding loan in New Zealand:
You must be 18 or older
You must be a New Zealand citizen or Permanent Resident
You must be earning a stable income
Your wedding loan application will be fully online. To find out more about what you need to apply, see our guides to getting started.
What can I use a wedding loan for?
Your wedding expenses loan can pay for any costs related to your wedding. This includes the dress, venue hire, transport, catering and anything else, as long as you stay within your loan limit.
Can a wedding loan pay for my honeymoon?
If you have money left over after arranging your big day, you could use this to book some of your honeymoon. But if the main purpose of your loan is to book travel, we recommend a specialised holiday loan.
Can I start paying my loan after the wedding?
Unfortunately, it's not possible to delay repayments on your loan, which begin as soon as you receive your money. If you want to keep your repayments low, you can choosing a longer term loan, although this will mean paying more in interest overall.
Can I increase my wedding loan?
It's not always possible to extend a loan that's already in progress, so you should apply to borrow as much as you think you'll need. If you've been making consistent repayments on a Harmoney loan for 6 months or longer, you may be eligible for a loan top-up that increases the amount you can borrow.
Can I pay back a wedding loan early?
Yes. Harmoney loan terms are for 3 or 5 years, but we encourage borrowers to pay back their loan early if they have the ability. That's why we don't charge any early repayment fees.
Making your big day extra special
Don't compromise on your wedding day. Get the day you've always wanted with the help of a wedding expenses loan.
100% ONLINE – 24/7
Apply and receive your loan online, no face-to-face interaction required.
PERSONALISED RATE
We base your wedding loan interest rate on your personal credit rating.
NO EARLY REPAYMENT PENALTY
We don't charge early repayment fees, so if you can pay your loan back early, go for it.
About wedding loans
The average New Zealand wedding now costs $35,000, so applying for a wedding loan is a great way to help cover costs.
Before you apply, it's important to understand the various aspects of a wedding loan, how they affect you, and what type of loan will best suit your needs.
Unsecured wedding loan
An unsecured loan is one that does not require security from the borrower. Security is an asset which is put up to guarantee a loan, and in the case of a defaulted loan the asset is then seized by the lender.
At Harmoney our wedding loans are unsecured, so your assets are safe.
Secured wedding loan
Secured loans require an asset to be put up as security by the borrower. While these loans often carry attractive lower interest rates, if you default on your loan your assets will be seized and sold by the lender.
Harmoney does not offer secured loans.
Loan term
At Harmoney we offer three-year and five-year terms on our wedding loans. A shorter loan term will mean higher monthly repayments, but less interest charged overall, while a longer loan will mean lower monthly repayments with higher interest overall.
Unlike other lenders, we encourage you to get out of debt early by not charging any extra fees for early repayment.
Fixed or variable rate
There are two types of interest rates, variable and fixed rate. A variable rate will fluctuate in accordance with market values, so your repayments could vary from month to month. A fixed interest rate remains the same throughout the term of the loan, meaning you will always make the same repayment each month.
At Harmoney we only offer fixed loans to ensure certainty for our customers.
Got your eye on a dress?
Apply online for a wedding loan and start planning your dream day.
Types of personal loans
CAR LOANS
Need a new set of wheels? Get from A to B with an online car loan.
HOLIDAY LOANS
Ready to book your next trip? Apply for an online travel loan and you'll be packing your bags in no time.
DEBT CONSOLIDATION
Get on top of your finances with a debt consolidation loan, one easy payment that covers all your current loans and debts.
EDUCATION COSTS
Cover the cost of your education with an online education expenses loan.
BUSINESS LOANS
From start-ups to upgrades an online business loan can help make your business goals a reality.
RENOVATION LOANS
Ready to renovate? Apply for a renovation loan with Harmoney and bring your vision to life.
MEDICAL LOANS
Get the care you need without the financial burden with a Harmoney medical loan.
WEDDING LOANS
The cost of a wedding can add up quickly. With a wedding loan from Harmoney you can plan your perfect day with confidence.
We're real people and here if you need us
If you need help, just give us a call on 0800 427 666 or jump on to online chat and one of our more than 30 specialists will be there to lend a hand.
Terms and conditions
1. Subject to approval and funding. Harmoney's interest rates range from 6.99% p.a. to 24.69% p.a. and are offered based on the individual borrower's credit assessment according to Harmoney's credit scorecard. In order to be approved and list your loan you must meet Harmoney's credit criteria and responsible lending requirements. Fees, charges, terms and conditions apply. 99% of loan applications are funded within 24 hours of loans terms being accepted (based on loans submitted in 2020).
2. Establishment fee of $200 for loans from $2,000 to below $5,000 and $450 for loans from $5,000 to $70,000. Fixed rates range from 6.99% p.a. to 24.69% p.a. on 36 to 60 month terms, with no early repayment penalties.
3. To apply in New Zealand you need to be 18 years or older, be a Permanent resident or New Zealand citizen, be earning a stable income and have a valid New Zealand Passport or Drivers License.