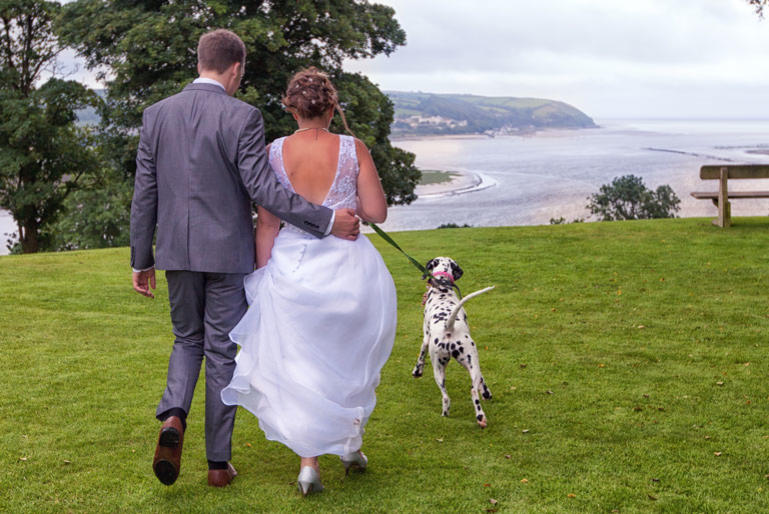 How to afford the wedding of your dreams
If you're wondering how to pay for that perfect wedding, or trying to cut costs without taking the shine off your day, here are some simple tips and tricks
Did you know the average New Zealand wedding costs $35,000? But if that figure is making your eyes water and your palms sweat, don't despair - you can have a magical day for a lot less. Here are some tips for cutting the cost of your wedding without giving up the day of your dreams.
Be creative with your venue
You can get married anywhere you like, as long as your marriage celebrant agrees. This means you don't have to hire an expensive venue if you don't want to. Could you have the wedding at home, or at your parents' place? On the beach? In a friend's beautiful garden?
If you want to get married in a public place like a park, you need to apply for a permit from the local council, but it's usually a straightforward process.
The other good thing about choosing not to use a traditional wedding venue is that you're not tied to using the venue's catering, and can organise your own, which is often cheaper. Most churches also charge for weddings, but the prices can vary a lot.
Prioritise what's important to you
For every couple, there will be things that are really important to you on your big day and other things you couldn't care less about. Sit down and work out what the most important aspects of your day are, and allocate your budget accordingly.
And for all those little things you don't consider important, cut them out altogether.
Ask your friends for help
It's often the "little" things that add up to a budget blowout. Things like photography, a cake, the invitations, the flowers...the list goes on.
This is where it's really worth asking for help from your friends and family. Chances are you know someone who's an excellent photographer, musician, or an amateur baker, who would be glad to help you celebrate your big day. Just ask - and think about making it a favour instead of gifts situation.
Try an online invitation service
Using an online invitation service will save you a packet on printing and postage costs. It also makes it super easy for people to RSVP, and for you to keep tabs on who's coming.
Hit the flower market
Rather than using a florist for your wedding flowers, get some creative friends to source flowers from a local flower market or someone's garden (ask first!) and make up the bouquets and buttonholes themselves. Let's face it - all flowers are beautiful, whether they are professionally arranged or not.
Be dress smart
When you hire a local dressmaker to make your dress, there is no middle man. You're literally just paying for the materials and the dressmaker's time. If you buy from a wedding dress store, the retailer adds a considerable mark up on top of the designer's cost.
An added bonus of hiring a local dressmaker? Your dress will be unique and will fit you perfectly.
If you're committed to a designer look, there are several websites, both NZ and international, selling second-hand and sample dresses at reduced prices.
If you're pretty sure your dress is only going to be worn once, rather than adapted into an even gown, or passed down the generations, consider renting. It can be a fantastic way to get a stunning designer gown at a fraction of the cost.
Get married in the winter and/or on any day except Saturday
If you really want to get married at a traditional wedding venue, you may find you can negotiate a good deal by booking a less popular date - such as during winter, or on a weekday. Venues may be keen to strike a deal that means they don't have an empty date in their calendar.
Don't let your guest list get away from you
Your wedding guests should be people who are important to you. If your guest list has expanded to include distant family and people you're inviting only out of politeness, it's time to trim it back. Remember you're buying dinner and drinks for every person you invite.
You could also think about keeping the formal part of the reception for family only, and inviting others along for the party later in the evening, or  throw a casual pot-luck BBQ at home the next day for everyone you couldn't afford to invite to the formal gathering. Instead of a sit-down dinner, you could keep it casual by booking a food truck.
Avoid the open bar
Weddings have changed over time, and an open bar - where guests can order hard spirits and cocktails all night long - is no longer the norm. Most wedding guests will understand that you don't have an unlimited budget and be content with wine and beer.
The other advantage of avoiding a formal venue and having your wedding at home, is that you can buy the alcohol yourself, which should make it much cheaper.