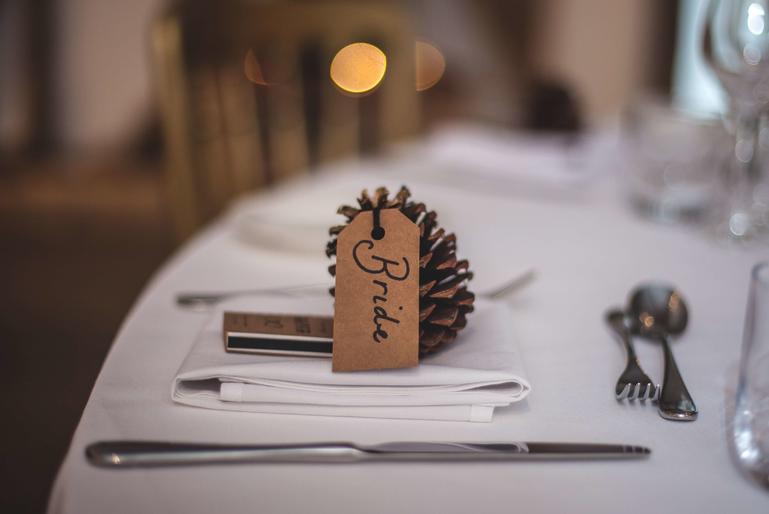 How Much Does a NZ Wedding Cost?
Weddings are only as expensive as you want them to be - there is only one non-negotiable, and that is the marriage certificate; everything else is entirely up to the couple.
What is important to you?
Sit down with your fiancée and discuss what is important to you. If one person wants a traditional marriage and the other wants a Star Wars themed wedding with a Wookiee as a celebrant, you're going to have to adjust your expectations a little. In much the same way, you're going to have to talk about what you can afford. If you see your wedding day as being once-in-a-lifetime –no-expense-spared, then how can you afford it? If you would rather spend that money on a house or travel, and view your wedding day as just one of 365 in a year, then how can you wring every bit of value from your money?
Why are weddings so expensive?
Weddings are expensive because your vendors are experts. There are only 52 Saturdays in a year, and so there is high competition for the services of an experienced professional. They get one chance to get it right- so you want to buy a quality product or service. That quality costs money. They've trained for years, hired staff, booked out their entire Saturday and purchased expensive equipment.
For venues, it's often an elaborate set-up, carefully coordinated, and it ties up the room/ premises for an entire day.
A champagne wedding on a beer budget
You and your fiancée have hopefully decided to compromise and have chosen what is important to you both. The venue, cake, the dress, the vehicles, the food, the photographer or the flowers… whatever you find important means that other things are less important. Those less important things you can skimp on, or find cost-saving measure.
Wedding & engagement rings
You can spend as much or as little as you want on your rings. While many still want the traditional gold-and-diamond finger adornment, tattoos are becoming more popular and are far less likely to be lost when digging the carrots.
The range of jewellery available is becoming ever bigger and it's no longer limited to gold, white gold, and platinum. If this isn't a priority for you- especially for people who have active jobs or jobs working with electricity- then don't think you have to spend up large.
Ditch the favours
Wedding favours are a tradition as a gesture of appreciation from the bride and groom to their guests. First, it was small sugar cubes, then five almonds in a box were given to represent fertility, longevity, health, wealth and happiness. Over the years, the tradition has gotten diluted and now it no longer has the significance it used to. You'll be surprised how many guests forget to take their favours, or if it's food, the children milling around will eat the lot. Save your money for something that matters to you.
The cake is delicious (even if it didn't cost a lot)
The wedding cake is expensive because the baker puts a lot of time into making it perfect. To save a few hundred dollars, you can eschew the cake completely, or only get a small one made. Then, get a sheet cake cut up for the guests. They will never know the difference- the cake is just as delicious but just missing the fondant icing. This is also a good way to provide a variety of flavours of cake- lemon syrup, chocolate or the traditional fruit cake.
Limit the guests
Unlike Indian weddings which often end up 1000+ guests, Kiwi weddings are considerably smaller. To save money on your wedding, the easiest way is to lessen the number of people invited. That may mean culling some distant cousins and 'because-you-should' guests. If the meal is $50 a head and they drink three beers, that's an easy $70 saved. Remove ten people from your list, save $700!
Reception venues
While it might sound cheaper to host a wedding in your parent's garden, it's a logistical and financial challenge. You'll have to hire a marquee, sound system, tables and chairs, plates and glasses and cutlery and staff to serve it all. It can end up being quite expensive… and stressful. The all-in-one venues might seem more money up front but actually will save time and your bank account. An even cheaper option is having a reception at a restaurant. Surprisingly elegant, with good food and excellent service, this negates the booking fee.
Don't have expensive champagne
Uncle Bill won't know the difference between Marque Vue and Dom Perignon. Keep the good stuff for the toasts and top table, and use a more budget-friendly drop for the rest of the night. Also, the fewer alcohol options you offer, the cheaper it is. Cut the spirits and have table service for wine and you'll see a significant reduction in costs.
These are just a handful of ways you can save money at your wedding. There are plenty more, so call in every favour, use every relative that offers their services, and beg steal and borrow all that you can. Don't skimp on the important things- those photos are important- but take advantage of every offer of help!  
To find out more about Wedding finances, download our FREE Guide today.