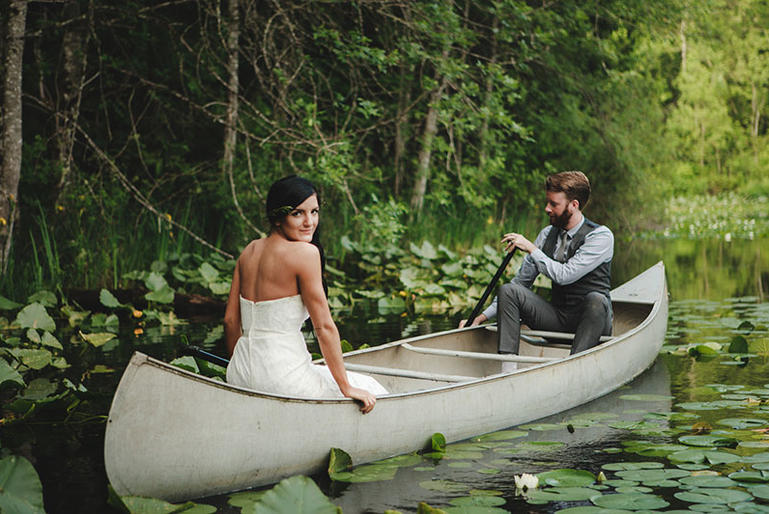 How to plan the world's most expensive wedding
Weddings are one of the most expensive events most people will experience. The average wedding today costs $30,000 or more, most of which is gone in a single day.
Prince William's wedding to Kate Middleton cost around $34m (although around $32m of that was thought to be spent on security). Harmoney takes a look at how you can try to create the most expensive wedding of all time.
Venue - $750,000
Before you think of anything else, you need somewhere to get married. What's more romantic than a private island? Little Palm Island in Florida allows the happy couple to bring up to 60 guests, has space for 10 private yachts and includes planes flying by with personalised banners. Prices start at $175,000 (around $250,000 NZD), but there's a minimum stay of three nights (so close to $750,000). There are plenty of optional additions that can help to bump up the price too, such as a fireworks display, photography and unique sand sculptures.
Dress - $1,000,000
You'll probably want to get a designer to create a dress specifically for your wedding, and unless you're just buying a load of jewels arranged in a dress shape, the record to beat is thought to be the $380,000 ($540,000 NZD) item that Amal Alamuddin – or perhaps more accurately, George Clooney – spent for their big day.
If you prefer something local, you may be hard pressed to find a wedding dress that goes into five figures, although anything under $2000 is classified as a bargain by many of the high-end designers in New Zealand.
Rumours are that Vera Wang has a $1m peacock wedding dress and Yumi Katsura has a $1.5m white diamond wedding dress for sale, but final prices may be negotiable.
Music - $9,500,000
You'll probably want a first dance, some music to see the bride down the aisle and something to keep guests happy at the reception. By 2009 prices, The Rolling Stones would cost £5m (around $9.5m), but that may well have gone up by now. Other options include Kylie Minogue ($3.8m), Sir Paul McCartney ($1.9m) or Rod Stewart ($1.1m). A local band, like Flight of the Conchords, may set you back as much as $700,000.
Champagne - $2,200,000
Of course you can't have a wedding without a toast, and you can't have a wedding toast without a glass of champers! If you're looking for the finest drops, you can probably pick something up from your local off license for a couple of hundred. However if you want the most expensive money can buy, you can't go past Alexander Amosu's 'Taste of Diamonds' valued at just under $2.2 million a bottle. Of course, that doesn't include the corkage fee.
Photography - $100,000
How better to remember your big, expensive day than with the perfect photographs? You could easily spend thousands on a photographer – the top few results on Google NZ for 'wedding photographer' that dare to mention their price charge a minimum of $2690, $3000 and $4750 – but that's without extras like DVDs and shots from a helicopter. For truly special photos, for just $100,000 you can hire Gary Fong for your big day.
Total - $13,550,000
Of course, weddings don't have to cost in the millions, but even a fairly laid-back affair can cost tens of thousands nowadays. All going well, you'll only ever have one big day, and rather than skimping on your dream wedding, a small wedding personal loan from Harmoney might help you celebrate your love in an unforgettable way.