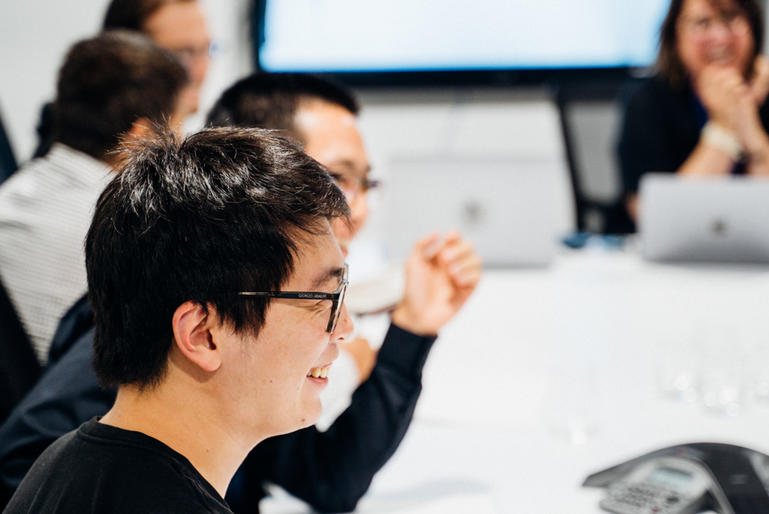 More than a feeling
The new disruptor in business culture has been simmering below the surface all along. Harmoney"s Organisational & Cultural Design leader, Renee Benrubi has the audacity to talk about emotions at work.
Let's get real. We're all emotional beings. Why has it taken us so long to give ourselves permission to talk about emotions in the work environment and begin to feel comfortable sharing them?
Emotions are not playground cooties to be avoided. Engaging with and understanding your emotions at work is fundamental to relating to your team and connecting with what is happening for each of us.
Old beliefs suggest that everyone will fall into a melodramatic heap if we share feelings yet, at Harmoney, quite the opposite is proving true.  
At Harmoney we have been using the Emotional Culture Deck* and what it has shown us is that sharing emotions actually makes our agile team retros more fun and helps create stimulating conversations about what supports change. Essentially a card game, the Emotional Culture Deck enables people to identify what they feel and express it without judgement.
Doing that is essential to creating an environment of psychological safety for employees. And without that organisations will find it hard to implement transformational change.
It is great to know that the language around "an emotional culture" is now becoming more normalised in the workplace. Feelings are what create the texture of a culture. Ultimately, we need to embrace the notion that feeling is central to all we create together.
* The Emotional Culture Deck is the brainchild of New Zealander Jeremy Dean and his company Riders and Elephants.