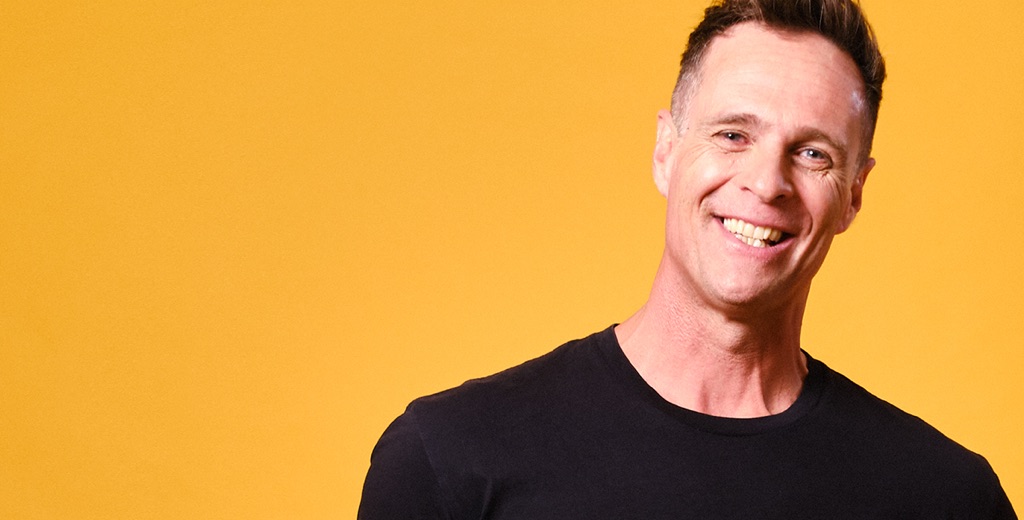 Personal loans
Boat loans
Get on the water faster
Personalised rates from 6.99%¹

Won't affect your credit score
Set sail with a hassle-free online boat loan
Personalised finance for your first boat, your dream boat, or need a boat repair loan.
IN CONTROL
Borrow what you need for a new or used sailboat, speedboat, jet ski or other boat, or use a boat repair loan to fix up your own.
ONLINE BOAT LOANS - 24/7
You could be fishing, waterskiiing or just cruising at sea within a couple of days without the need for awkward face-to-face meetings.
UNSECURED LOANS
Our loans are unsecured so there's no need to put your new boat, or any other asset, on the line to get the money.
What our customers say
5.0
2020-07-01
Miako
Fast and affordable
Recommend to all family and friends
And the chat and email responses were fantastic. Kris from Customer Care online chat was there and respond fast. I applied online for a loan from Instant Finance takes a week before they contacted me if still interesting too bad i applied with Harmoney only minutes and i found out that got approved. I m still waiting now for a second quote coz i changed the amount but 24hrs not over yet as promised. Thanks and keep up the good work. When you treat customer right they wont ever leave
Auckland, New Zealand
5.0
2020-06-15
Rona
Thank you for the great stress free service. It was so easy to apply and receiving the notification "your loan is approved" is by far the most wonderful news to receive on a Friday afternoon. God Bless Team Harmoney
Auckland, New Zealand
5.0
2019-10-05
Robert
Easy and quick service. My loan was approved in just 5 minutes.
Easy to follow instructions.
I compared with other agencies and harmony had the best offer.
, New Zealand
5.0
2019-06-29
Isa
I am very happy with my experience with Harmoney. It is excellent and stress free. I have recommended Harmoney to everyone I know and most of them have Harmoney loans approved. So THANK YOU Harmoney
Wellington , New Zealand
5.0
2019-04-15
M
Easy and super fast application. What a great help for our family. I wish they have an annual review of loan rates and give customers a reduced rate for those who who are a a good payer. This will give them confidence and encouragement as they will see it an incentive and feels that Harmoney cares even more.
Auckland, New Zealand
5.0
2019-04-09
Tineille
I would 150% recommend Harmoney to anyone needing finances. Super easy to use, great communication and wonderful timing! I absolutely love :)
Auckland, New Zealand
5.0
2019-01-17
Scott
Harmoney make the application for the loan simple and the site is very easy to navigate through.Which is great for those like me who struggle with technology.Plus the ease and speed it took to get the loan is outstanding.
Otago, New Zealand
5.0
2018-12-13
Nathan
Great and very easy to fill in online application. Interest rate was very competitive especially for my first time as a Harmony customer.
Had loan approval confirmation within the hour and finance was deposited within 24 hours. Would highly recommend Harmony to friends and family.

Canterbury , New Zealand
5.0
2018-11-02
Donna
Harmoney have been great for me, consolidating my debt and now allowing me to top up my loan for important purchases
, New Zealand
5.0
2018-10-27
T.
This is incredibly modern and user friendly. I am super impressed with the entire concept and how the system is set up. Amazing stuff! Futuristic and helpful. The interest rate in my case was 27% and I hoped for lower interest, perhaps 18%. But nonetheless Harmony has helped me get it my way when all traditional banks and finance companies couldnt care to help me. Now I am in control and can sleep at night knowing I can afford my repayments and live a normal life, start saving again to repay the loan faster and be debt free sooner with no stress. Harmony approved me and the money was in my bank account the same day! All done on my phone in my lunch break. Simply amazing! Felt like a blessed miracle to consolidate my debt so efficiently and so quickly. It's been months of struggle and now I am at peace with my circumstances. THANK YOU HARMONY
Auckland, New Zealand
5.0
2018-06-15
Kathleen
Absolutely awesome. Applying for the loan is easy to understand and complete and it lets you know by a percentage diagram how far along your loan is processing. Waiting is not long and when the loan is actioned Harmoney always contacts you to make sure that everything is okay with you. Thank you Harmoney.
Hastings, New Zealand
5.0
2018-05-05
F.
My overall experience with Harmoney was excellent. I would not be able to get this kind of loan from my bank. I remember applying just for an overdraft of $500 and the bank could not even give it to me...how sad. Thanks so much Harmoney. You have made it so easy for us. This is truly a blessing.
, New Zealand
5.0
2018-03-23
Sarah
Easy, efficient and intuitive. Getting a loan through Harmoney was super easy and really quick. The whole process took around 48 hours from start to finish and with such an awesome interest rate, there is no way the banks could compete with that. Very impressed.
Wellington, New Zealand
5.0
2018-02-06
anthony
Great service! Special mention to Mere who helped me on the early stage of my loan application. And to the rest of the team at Harmoney for the assistance until my loan got funded. Well done guys!
Manawatu, New Zealand
5.0
2017-12-29
Yulian
Great Costumer Service and Great Financial Concept for borrowing/lending finances on right time! Well done Harmoney happy to have you on board on my side! Thank you!
Auckland , New Zealand
5.0
2017-11-19
S
Made my life so much less stressful.
What a sense of relief all my debt consolidation all under one loan.
Great interest rate which out did all banks and I was able to sleep a great night sleep the fact the loan came though and cleared all my numerous accumulating debt.
I can now how a much simpler life and a direction moving forward and know where I am at
Thank you Harmoney.
Northland, New Zealand
5.0
2017-10-21
shirley
so great fast and michael Kouk was lovely to work with thank you harmoney I didnt think i get the loan i will be later to get another loan and told my work mates how good harmoney really is so thank you again
shirley
Northland, New Zealand
5.0
2017-08-31
Jon
Another great and easy loan experience with Harmoney online. The entire loan application is easy and straightforward.
none, New Zealand
5.0
2017-08-03
Anonymous Customer
Very good and very quick service. The loan has come at a great time. I'm able to consolidate my other loans which I incurred due to a sudden bereavement in my family. Thanks heaps Harmoney
Wellington, New Zealand
5.0
2017-07-11
Geoff
Great service from call centre guy. Loan was funded extreemly quickly. It was painless. Easiern than I thought it would ever be. Thanks very much Harmoney
Waikato, New Zealand
5.0
2017-05-06
Angel
Excellent service for a top up loan with easy and quick process to apply. Thank you Harmoney for your lending service.
, New Zealand
5.0
2017-04-21
Wi
Excellent ,as Harmoney were great,i will always support them every after my loan is paid of as they were helpful when I needed help so big ups to Harmoney,they have my support
Whakatane, New Zealand
5.0
2017-04-16
Jacqueline
Once I decided to consolidate 3 HPs I didn't give my bank a call there would be too much paper work and the interest rate would not be 9.9% that Harmoney would be offering and from my experience with Harmoney the process was easy understand and you were informed throughout the process when applying for the loan, and the time it took to be approved was excellent. Thanks Harmoney
, New Zealand
5.0
2017-02-08
Mike
Excellent service- no forms to fill in when you have been a customer with Harmoney and I have applied for and have approved 2 loans with Harmoney.
Very easy to access all bank details to set up auto payment
This way of getting approved to borrow money is far better than going to a bank or finance office or filling out forms
An excellent way to build a good credit rating for later on
Excellent Service
Tauranga, New Zealand
5.0
2017-01-06
Peter
It's great to be able to find funding online in the comfort of your home. I'm amazed at how fast my application was funded as I completed it very late yesterday afternoon. And now it is 100% funded and it's barely 11am the next day. Thanks everyone for a quick response to my loan application and thanks Harmoney for great service.
Kind Regards
Peter
Auckland, New Zealand
5.0
2016-12-01
Vonda
Absolutely Fantastic.Great customer service as well.Was pleased someone rang me back to follow up prior to getting loan approved.Will definitely be using Harmoney in the future.
Awesome!!
, New Zealand
5.0
2016-10-03
john
harmony is so easy to apply for a loan fast response, and interest rate on my loan is excellent, I have recommend my work mates and friends to harmoney if they ever need a loan
christchurch, new zealand
5.0
2016-09-30
Nisha
ABSOLUTELY AMAZING...SO EASY, SO FRIENDLY...SO UNDERSTANDING...FANTASTIC SERVICE...AMAZINGLY FAST...Thnx Harmoney BEST Loan Application Process & STAFF EVER
NORTHLAND, NEW ZEALAND
5.0
2016-09-15
Nick
It was a LOT easier than I thought. I was very impressed with HARMONEY'S lateral & logical thinking.
Our bank won't lend to our business, in it's 1st year of operation, even though we have equity. They won't even give a personal overdraft.
Thanks to Harmoney, I am now laughing my way to the bank, where I would have gladly paid more in interest if they had been even remotely interested. Our mainstream bank adversities with the following slogan: "Helping small businesses grow" ~ YEAH RIGHT....... I think that title belongs to HARMONEY.
Thank you Harmoney. When are you starting banking services?
Auckland, NEW ZEALAND
5.0
2016-07-18
Victor
With Graces personal attention and service it has made my processing a lot easier. She is awesome. The speed and accuracy at which Harmoney dealt with my application was unbelievable.
Manawatu, New Zealand
5.0
2016-06-13
Lyn
I decided to give applying for a loan online and couldn't believe how quick it was!
I'm very impressed how the money was in my account the very same day. I am ever so grateful because I had been stressing out trying to find a solution and this happened! Thank you Harmoney.
Auckland , New Zealand
5.0
2016-06-03
Evan
Wow! I got a pamphlet in the post about Harmoney.co.nz, and did a bit of research and couldn't find anything bad about them. So I went ahead and tried the online application. 3 days later and everything is wrapped up nice and neat, the money is in our account, I thought the cost and interest were reasonably competitive given the ease and convenience, the direct debit is setup to replay the loan, and I didn't have to move from my lounge. Harmoney, FANTASTIC PROFESSIONAL SERVICE!!!
, New Zealand
5.0
2016-05-11
Manuel
Tried my bank first, but proved very difficult to get a loan and it didn't matter wheather you had excellent credit rating. A friend mentioned harmony, so I thought I'd try. What an absolute hassle free application process and you don't need to go there, you can do it all on line. The response time for an answer was swift and getting the funds was way faster. I have recommended harmony to all my friends.
, New zealand
5.0
2016-04-22
Carole
Harmoney are like a best friend, I have been doing reno's on my home for the past 2 years and Harmoney came to the party with Top Lending at fabulous interest rates. I am nearly at the end of home reno's thanks to Harmoney. I have topped up twice on my original Loan and it was done with ease. I highly recommend "Harmoney" with fast efficient Lending and a competitive interest rate. Thank you Harmoney !!!
New Zealand,
Simple, 100% online
1. Get to know you
First, tell us how much you want to borrow and confirm identity and finance documents we need.
2. Get your offer
We'll send you a boat loan offer for you to approve that includes everything you need to know.
3. Get your money
Accept your loan offer, send us a few final details, then you should get your money within 24 hours.
What we offer
$2K - $70K
---
Loan limits
3 or 5 years
---
Loan terms
$200 or $450
---
Establishment fee
$0
---
Early repayment fee
Interest rates from

6.99% p.a.

–

24.69% p.a.

¹

Establishment fee of

$200

for loans under $5,000²
Establishment fee of

$450

for loans $5,000 and over²
You can repay weekly, fortnightly or monthly
Your rate is fixed for the life of the loan
All loans are unsecured
Can anyone apply for a boat loan?
For Australia: to apply for a boat loan in Australia, you must be:
Aged 18 years or older
An Australian citizen, Permanent Resident or New Zealand citizen
Employed full time or permanent part time
Able to provide photo ID documents such as an Australian driver's licence or passport
Free from any defaults, judgements or bankruptcies on your credit file
Borrowing a minimum $2,000 loan
For New Zealand: to apply for a boat loan, you must be:
Aged 18 years or older
A New Zealand citizen or Permanent Resident
Earning a stable income
Applying for a boat loan or boat repair loan on Harmoney has the same requirements as most other types of loans we offer.
Can I include insurance and other costs in my boat loan application?
Yes, your loan can pay for all expenses related to buying and operating a boat, up to your borrowing limit.
What type of boat can a boat loan be used for?
You can use your loan to buy any type of boat, new or used, that's covered by your borrowing limit. Whether it's a sailboat, speedboat or a jet ski, let us know your plans when you apply.
Can I get a loan to repair my own boat?
Yes, you can use a personal loan as a boat repair loan to help with urgent repairs, general maintenance or upgrades to an existing boat.
Can I use my loan to pay off my boat dealer?
If you're already using dealer finance to pay for a boat and you can't get out of the agreement, you could find a new loan with better terms to pay off your old loan. Harmoney's debt consolidation loans are designed as a flexible solution to help borrowers get out of debt.
Quick boat loan estimate
See what personal interest rate and repayments you can expect on your boat loan with our quick estimate loan calculator.
Speeding you out of the dock
Spend less time sorting out finance and more time choosing the perfect boat.
100% ONLINE – 24/7
No face-to-face interaction required, apply and be approved online.
NO EARLY REPAYMENT PENALTIES
Able to pay off your loan early? Great! We won't charge you anything extra.
PERSONALISED RATE
We use your credit profile to automatically calculate your personal interest rate.
About boat loans
A boat loan is a personal loan that can be used to cover expenses associated with purchasing, owning and maintaining a boat.
This could include the purchase price, repairs, maintenance, storage, accessories and equipment up to the value of your approved loan limit. There are various types of boat loans and it's important to understand how they work when deciding which type of loan is right for you.
Unsecured boat loan
An unsecured boat loan is a loan which does not require your boat (or another asset) to be offered as security. This means your boat will not be repossessed if you default on your loan or have trouble making payments. Penalties are still charged for late payment, but this is a safer option than a secured loan.
All Harmoney boat loans are unsecured.
Secured boat loan
In the case of a secured boat loan, security (or collateral) is provided on the loan. This can either be the boat itself or another asset. If you default on a secured boat loan, your collateral can be seized by the loan provider.
Secured boat loans are not provided by Harmoney.
Dealer finance
Boat sellers will often offer their own finance, much like car dealerships. While these may seem attractive, often offering low-interest rates and other perks, they typically require a deposit and, like a secured loan, will keep the boat as security. Dealer finance often works out to be more expensive than third party loans, especially for those with bad credit.
Fixed and variable loans
There are two types of interest rates you can have on your loan: fixed and variable. A fixed interest rate is one that will stay the same despite outside influences, making it easier to budget and plan for the future. Meanwhile, a variable rate will rise and fall with the economy, making it a riskier option.
At Harmoney, our loans always have fixed rates so you can know in advance what your payments will be throughout your loan term.
Get moving today
Apply online for a boat loan and live your boating dreams.
Types of personal loans
Harmoney can help you with a loan for the things you need.
CAR LOAN
Ready to upgrade or buy your dream car? Get that new or used vehicle sooner with an online loan.
EDUCATION COSTS
Don't let money get in the way of your education. Get help with your education expenses with a Harmoney loan.
DEBT CONSOLIDATION
Debt consolidation means making one simple payment on a new loan in place of your current debts.
HOLIDAY LOANS
If you're desperate for a getaway but don't have the means a Harmoney holiday loan could send you on your way.
WEDDING LOANS
Focus on planning the details of your dream day and leave the finances to us. A wedding loan from Harmoney can provide the funds to bring your wedding plans to life.
BUSINESS LOANS
Whether you're launching a start-up or want to expand your established business a Harmoney business loan can help turn your business dreams into reality.
RENOVATION LOANS
If you're ready to turn those renovation goals into reality a renovation loan from Harmoney can get the ball rolling.
MEDICAL LOAN
A Harmoney medical expenses loan can help ease the burden of unexpected or ongoing medical costs.
We're real people and here if you need us
If you need help, just give us a call on 0800 427 666 or jump on to online chat and one of our more than 30 specialists will be there to lend a hand.
Terms and conditions
1. Subject to approval and funding. Harmoney's interest rates range from 6.99% p.a. to 24.69% p.a. and are offered based on the individual borrower's credit assessment according to Harmoney's credit scorecard. In order to be approved and list your loan you must meet Harmoney's credit criteria and responsible lending requirements. Fees, charges, terms and conditions apply. 99% of loan applications are funded within 24 hours of loans terms being accepted (based on loans submitted in 2018).
2. Establishment fee of $200 for loans from $2,000 to below $5,000 and $450 for loans from $5,000 to $70,000. Fixed rates range from 6.99% p.a. to 24.69% p.a. on 36 to 60 month terms, with no early repayment penalties.