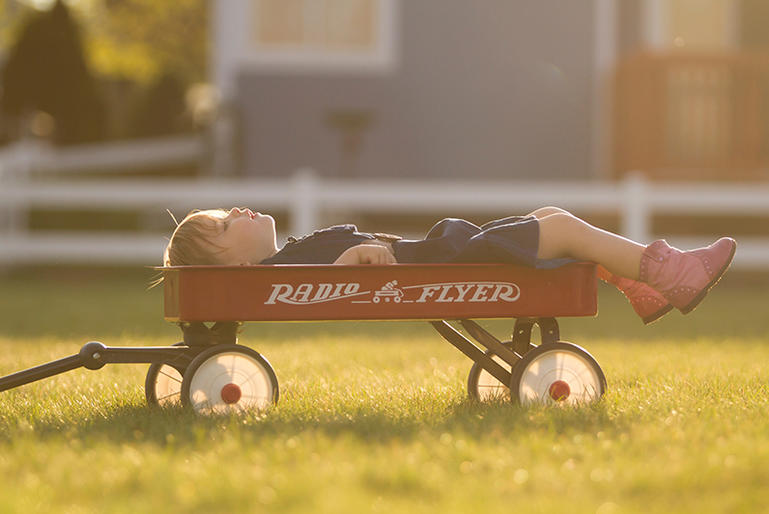 5 Things to Think About When Getting Your Car Baby Ready
If you're expecting, you need to get your car baby ready.  As with all things related to the arrival of a child, preparing your car for a baby on board can involve more than you expect. Think through the basics and when baby arrives, it'll be smooth sailing.
1.  Does Your Car Have Enough Space?
Check your boot fits the pram you have chosen. Imagine the nightmare of trying to load your pram into your car for the first time and finding it doesn't fit! If you plan to store your pram in the car all the time, will other daily purchases such as groceries fit too?
The back seat should be able to easily fit a car seat, plus all the other stuff a baby needs. If the baby is crying, the last thing you want to be doing is fiddling around trying to find room to put
your nappy bag. Also, think about what you're using the car for; if weekends away are a possibility, enough space for your car to fit a travel cot will be beneficial.
Possibly the most important thing to remember is a large cup holder. Coffee will become the second most important thing in your life, so a cup holder large enough for a Venti-extra-shot-super-strong-latte is vital!
2.  Things You Should Consider Buying For Your Car
Buying window shades is a good idea to avoid direct sunlight streaming into your child's eyes and overheating them. For safety, you need to drive with your hands on the wheel at all times; that means a hand-free kit for your phone, and a dashboard mount for any navigation tool. As the child grows, toys that fit over the headrest provide entertainment for your baby, and also consider a headrest iPad holder for when they get hit the short-attention-span terrible toddler stage.
3.  An In-Car Kit Keeps Your Car Baby Ready
You'll have a nappy bag but consider a stash of stuff in the car too. Baby wipes, maybe spare nappies and a change mat, a spare change of clothes for baby (and for you too, in case of explosive emissions), a blanket, and toys.
4.  Check Your Locks (and Maybe Your Keys Too)
Does your car auto-lock? Will there be kiddy-locks on the doors? Have a plan B for the chance you'll lock yourself out of the car. If you don't have keyless entry, it might be time to consider buying a car that has it or converting your existing car.
5.  Buy a Quality Car Seat and Fit It In Your Car
A properly fitting car seat is incredibly important for your baby. A 2015 study showed that for the first month, babies cannot self-support their own heads in car seats, and so they recommend car journeys are less than two hours long. Even once your baby is past that one month mark, they need to be rear facing. The bones of a child are not yet solid, and their vertebrae aren't fully formed until they are six years old. As well as that, a baby's head accounts for 25% of their body weight, compared to an adult's 6%. These factors combine so that if there is an accident, even a minor one can cause significant damage to your child's body and brain. Having them rear-facing reduces the risk of injury or death by 40%, as the impact will throw them back and supported, into their seat, not forwards unrestrained into a lap belt.
Buy a car seat and check it fits in your car. Check out Dinio seats for the most protective seats on the market. Make sure you can easily get it in and out of the car and have belts that easily strap the seat in. Check the seat expiry date. Be very careful using second-hand car seats as you don't know if the carrier still has structural integrity.
More Important Than Getting Your Car Baby Ready; Get Your Car Ready for YOU
It's simple to get your car baby ready, but don't forget to save your sanity! Having a kid-friendly playlist for the car doesn't mean repeats of the Wiggles or The Wheels On The Bus! Find some of your favourite music that you don't mind your child singing over, and over, and over again. And if this is your second child, it might be time to construct a brick wall between their seats to avoid WWF replays in the back seat!