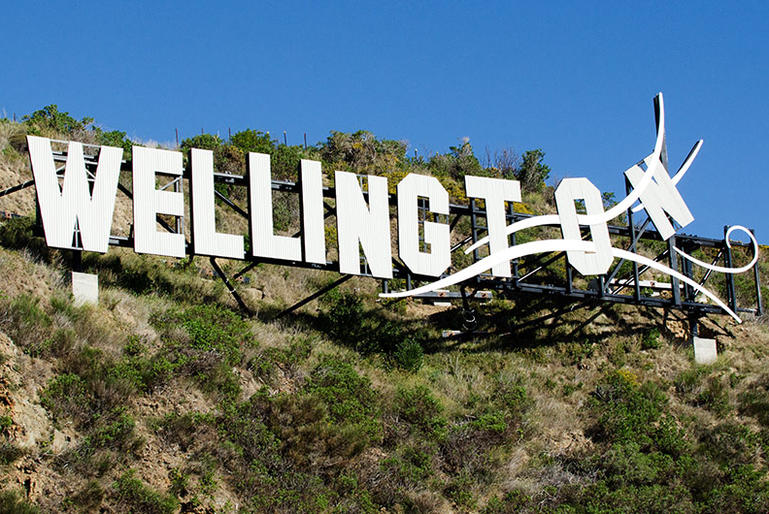 Coffee, Heritage and Natural Beauty: The Best of Wellington
A few years back, Lonely Planet dubbed Wellington the coolest little capital. It's a fitting description, and a badge of honour that's stuck. Sandwiched between a green belt of trees and a bright blue harbour, this little city is packed full of culture and famously boasts more cafes, bars and restaurants per capita than New York City. Last week we brought you our 'best of Auckland'. This week, let's look at what the coolest little capital has to offer
The Best Coffee

Melbourne, Rome and Seattle often claim to have the world's best coffee, but Kiwi coffee fans don't need to travel far to try some of the best speciality coffee the world has to offer. At Mojo's Beanery, you can enjoy a Nitro or Cold Brew coffee as you watch the roasting process unfold. As the afternoon folds into the evening, consider shifting to a sunny spot outside one of Wellington's boutique beer bars.
Te Papa

Our national museum has something to delight visitors and Wellingtonians alike - explore New Zealand's geology and natural history and connect with our Māori and colonial past. A particular highlight is the Gallipoli: The Scale of Our War exhibition, featuring hyper-realistic giant figures of eight Anzacs who brought back their first-hand experiences of the horror of the battlefield.
Government On Display

Wellington's the seat of our government so it's worth checking out some of the key institutions if you're passing through. Parliament is well known for its tours, which typically include a visit to the debating chamber. Less well known are tours of Government House (the Governor General's residence) and the Supreme and Old High Courts.
WellyWood

Wellington is renowned for its world-class film industry. A visit to Weta Workshop offers the chance to get up close to the artistry and props crafted for the Lord of the Rings, the Hobbit, King Kong and District 9.
Somes Island

Somes Island has a large history for such a small island. A scientific reserve in the middle of the Wellington harbour, the island has previously hosted a lighthouse, animal quarantine station, leper colony, defensive position and wartime detention facility. It's only 20 minutes by ferry from the Wellington waterfront, so this easy half-day trip leaves plenty of time to stroll along the waterfront, enjoy a cheap scoop of gelato and visit a gallery or two.
There is a lot more to see in our capital city but, this is just a starter list to get you going.  New Zealand has a lot of variety on offer, so take some time out to explore our lovely country before embarking on your next overseas journey.  In fact, you may remember this catchphrase from days gone past: "Don't leave town till you've seen the country".  Check it out.
Check out our other "Best of" stories for Auckland and Christchurch.
`