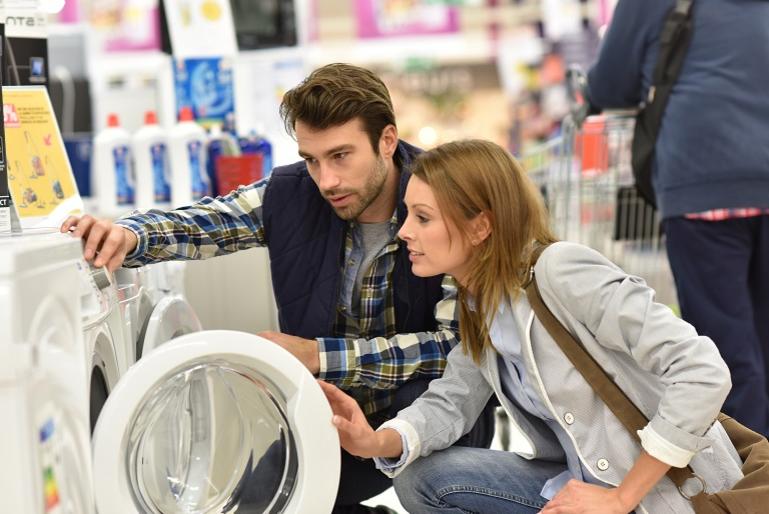 Do you know your rights as a consumer?
Find out what you can do if you've saved or borrowed money to buy something new and it breaks down or the standard of work is poor
Is there anything more annoying when you have saved or borrowed money for something, whether it's a new fridge, new car, new clothes, that e-scooter you've wanted for ages, or even home renovations and repairs, only for the work to be shoddy or to have your new item break down just as the warranty expires?
Thankfully most consumer transactions in New Zealand are covered by the Consumer Guarantees Act 1993, which provides a number of guarantees that protect your rights and allow you to seek repairs, replacements or refunds under certain circumstances.
Your rights under the Consumer Guarantees Act
Under the Consumer Guarantees Act, a number of guarantees automatically apply when you (a consumer) buy any goods or services for your personal use from retailers and service providers. 
Among other things, retailers guarantee that their goods will:
Be of acceptable quality
Be fit for the purpose for which they were supplied
Match the description given in advertisements or sales brochures
Match the sample or demonstration model
Be sold for a reasonable price, if no price is agreed in advance
Be delivered on time, or within a reasonable time if no specific time is agreed
And service providers guarantee that their services will be:
Performed with reasonable care and skill
Fit for the purpose for which they were supplied
Completed within a reasonable time
Provided at a reasonable price, if no price is agreed in advance
What does "acceptable quality'' mean? 
The Consumer Guarantees Act defines acceptable quality by reference to a number of conditions. These conditions are to be judged from the perspective of a "reasonable consumer" who is fully aware of the state and condition of the goods, as well as by the price of the goods, and any disclosures or other context. For example, a grand piano costing thousands of dollars would need to meet higher quality standards than a basic electronic keyboard. 
But in simple terms, as a minimum, acceptable quality means the goods:
Do what they're meant to do
Are free from minor defects
Are safe and durable
Putting things right
When there is a problem with something you have bought, you have the right to ask the retailer to fix the problem. Putting things right is the responsibility of the person who sold you the goods, not the manufacturer. 
For minor problems that can be easily fixed, the retailer can choose to repair the item, replace it or give you a refund. 
For major problems that can't be easily fixed, you as the consumer can choose to reject the goods, and claim a replacement of a similar type and value, or get a full refund. 
The retailer can't just offer a credit note in place of a refund. You are entitled to a full refund if that is what you want. 
If a retailer refuses to fix a faulty product, or doesn't do so within a reasonable time frame, you also have the right to get the item repaired elsewhere and recover the costs from the retailer.
You can also claim for any reasonably foreseeable extra loss that occurs as a result of the initial problem. For example, if your dishwasher developed a fault and flooded your kitchen, you could make a claim against the retailer for any damage to your flooring. The compensation you get must put you back in the same position you would have been in if the dishwasher hadn't been faulty. 
What if the retailer or service provider refuses to do the right thing?
If the retailer refuses to accept responsibility for the fault, you can take your case to the Disputes Tribunal. The filing fee costs between $45 for a product under $2000, and $180 for a product between $5,000 and $20,000.
More information:
Other articles you might like:
How extending your mortgage can hurt
Rehabilitating your credit file