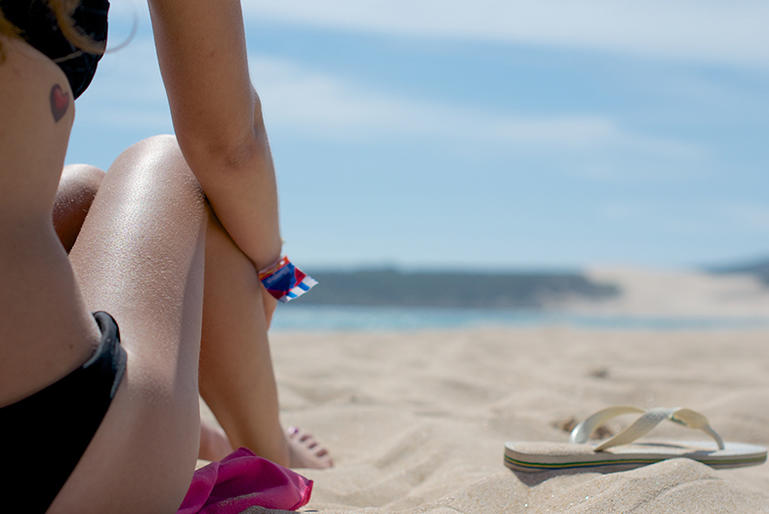 Escape the NZ Winter with a Beach Holiday
With winter well and truly underway in New Zealand, many of us are already dreaming of the warm days of summer later in the year. 
While it's true that things are looking chilly here for the next few months, there are plenty of countries within easy reach that offer a tropical and sunny retreat to warm those cold ears and frozen fingers.

We've scoured the internet for some of the cheapest flights to warmer destinations where you can laze on the beach, top up your tan and forget about the mercury dropping back home.

Gold Coast, Australia

It's no secret that the cheapest overseas flights from New Zealand land in Australia. While Melbourne, Sydney and the southern parts of the country cool down in winter, Queensland and the northern reaches stay warm year-round. In mid-May, Surfers Paradise is enjoying temperature in the mid-20s, 6-8 degrees higher than Auckland.

The Gold Coast has a mix of destinations for different travellers. Surfers Paradise has made a name for itself as a party hotspot, with schoolies, hen's nights and buck's parties common in the area, and this is where you'll find the biggest concentration of pubs and restaurants. Nearby Broadbeach isn't far behind in terms of facilities, but it has more of a focus on dining out rather than drinking.

If you're looking for a more relaxing break, the area from Mermaid Beach to Burleigh Heads is a better bet. This is popular with couples looking for a romantic trip or a family getaway.

As well as the glorious beaches, the Gold Coast is home to a number of other attractions. One of the biggest draws for families is the range of theme parks within easy driving distance. Parents can choose from water parks, film-based theme parks and Paradise Country, where visitors can learn about Australian farm life.

Another popular destination is the hinterland, an area of natural beauty and national parks full of rainforest, waterfalls and scenic vistas. While younger children might struggle with some of the hikes, childless couples may enjoy the serenity.

Direct flights to the Gold Coast are available from Auckland, Christchurch, Queenstown and Wellington, giving Kiwis all over the country a chance to get there easily.

Tongatapu, Tonga

Behind Australia, Tonga is the cheapest country to fly to from New Zealand this winter. Flights from Auckland to Tongatapu take three hours, and when you land you'll find that temperatures are much warmer – the coldest month in Tonga's capital, Nuku'alofa, is hotter than Auckland's warmest month.

Tonga is made up of 170 islands, although the biggest by far is Tongatapu. If you're looking for a beach, you'll be spoilt for choice. Keleti Beach on the south of the island is the most special – with white sand and turquoise water – but those on the north won't miss out, as a trip to the small island of Pangaimotu takes you a world away from your everyday stresses. Other attractions on Tongatapu include the king's wooden palace, the blow-holes of Houma and the many cultural shows put on at resorts around the island.

Elsewhere in the country, Ha'apai is a group of 62 islands that's another big draw for tourists. Named 'The Friendly Islands' by Captain Cook, Ha'apai has some of the country's best beaches, gives you the chance to swim with whales and snorkel isolated reefs. For the more adventurous, you can enjoy world-class kitesurfing or climb Tofua, one of Tonga's many active volcanoes.

Direct flights to Tongatapu are available from Auckland.

Rarotonga, Cook Islands

Four hours from New Zealand are the Cook Islands, your gateway to year-round sunshine and beautiful beaches, all while spending New Zealand dollars as legal currency.

The main island is Rarotonga, where you'll find the beach resorts in two main areas: by Aroa Beach on the west and Muri Beach on the east. Both of these locations are perfect for relaxing, with white sand beaches lapped by waters filled with tropical fish. If you're travelling as a family, Rarotonga's resorts are the perfect solution.

As well as Rarotonga, try to find time to visit the Aitutaki island group, especially if you're travelling as a couple. Its best beach is One Foot Island – the typical tropical beach fringed by coconut trees – but Maina Island will leave your Instagram followers flabbergasted and give you the ultimate #nofilter photos.

Direct flights to Rarotonga are available from both Auckland and Christchurch.

Viti Levu, Fiji

Fiji is perhaps the most popular and most commonly visited country in the South Pacific – and with great reason.

The water off the biggest island, Viti Levu, is crystal clear and home to some great diving and snorkelling spots. If you're not keen to get in the water, there are boat trips that take you to various islands around the country or out to spot dolphins.

Beaches are found all around the island, with Coral Coast in the south, facing the picturesque Paradise Beach on Beqa Island, one of the best areas for fish-spotting.

Other attractions on Viti Levu include the local markets, kava ceremonies and forest treks. Port Denarau gives you easy access to some of the other islands, whether you want to go for a day trip or for a quiet break elsewhere in the country.

The serenity of Fiji is perfect for a romantic trip, while some of the resorts cater specifically to families with offers such as kids eating – or even staying – for free.

Direct flights to Fiji's main airport in Nadi are available from Auckland, Christchurch and Wellington. You can also fly from Auckland to Suva.

Honolulu, USA

Another option is to take a trip to the USA's holiday state, Hawaii. Direct flights to Honolulu Airport take less than nine hours, and you'll soon be in the familiar surrounds of Jurassic Park, Lost and Hawaii Five-O.

Waikiki Beach is Hawaii's most famous. Surrounded by high-end hotels and resorts, this beach is packed out during the American summer, which runs through the New Zealand winter.

A trip to Hawaii is a holiday like no other, giving a mix of Pacific Island life with American culture. A street back from the beach, you'll find all the big-name US chains, all with price tags that will work out very favourable when converted into NZ money.

As well as the family-friendly beaches and the surfer-friendly waves, Honolulu has World War II memorials, hiking trails and a number of boat, snorkelling and fishing tours to enjoy.

If you have time, you can also spend time in one of Hawaii's other islands – such as Maui – but you can always save that exploration for a second trip.

Direct flights are available from Auckland to Honolulu. You can also fly directly to Los Angeles or San Francisco from Auckland.

No matter where you want to go, some rest and relaxation in a new country can help in many ways – whether you want to remove stress from your hectic schedule, to show your children some more of the world or you simply want an excuse to laze on the beach with a good book.

Although they're a great investment, holidays can be expensive. If you need a bit of help to make your dreams come true, Harmoney's holiday loans can help you reach your holiday budget more quickly.