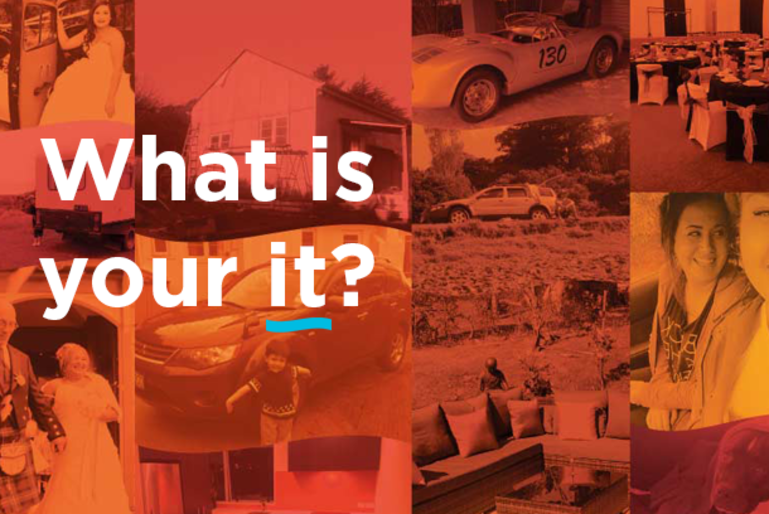 Tips, tools and advice to help you make your it happen.
It might be a family holiday, It might be less debt, It might be a fresh coat of paint on the house... Everyone has an it and whatever your it might be right now, this space is full of tips, tools and advice to help you make it happen.
Over the coming days, weeks and months we will continue to bring you stories, advice, tools and tips from all walks of life. In some cases it might be an expert weighing in, but equally, it might be one of your peers... Peer-to-peer advice so to speak. 
Experts are great, but sometimes you want to hear from someone who's rolled up their sleeves and done it themselves. And probably made a few mistakes along the way. 
Take Jackie for example. Having just completed her renovation, Jackie has a few tips for those about to start their own renovation project - or more importantly - some pitfalls to avoid. If you're thinking about renovating - or even if you're half way through your latest project - advice, and experiences from our community members like Jackie might offer you the insights you won't find anywhere else... even from so called experts. 
Or perhaps you're thinking of setting up a new business - where do you start? There are plenty of sites out there which will give you template after template. But Dean is here with some on-the-ground advice on how to set up and succeed in creating a small business in New Zealand (the foothills of Mount Ruapehu to be exact).
There are thousands of Kiwis all sharing their resources through Harmoney's Peer-to-Peer marketplace, now we're giving you a place to share your peer-to-peer advice as well. 
If you have story or advice to share with your fellow community members, send us an email on MakingItHappen@Harmoney.co.nz