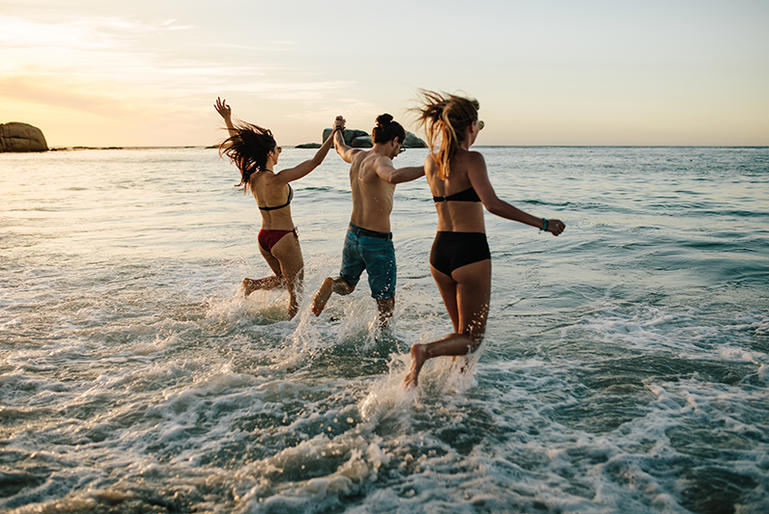 If You Want Financial Freedom, a Personal Loan Could Help
A personal loan may be what you need to get your finances back on budget. From debt consolidation to financing a special occasion in your life, taking on a loan may provide you with opportunities to give you financial freedom.
A personal loan might be what you need to change your life for the better. If an unexpected expense sends your finances into disarray, a personal loan can help you take control of the situation.
Sometimes, getting a loan and taking on a debt may be the most positive step you can take in order to move forward in your life. Perhaps, taking on a debt will make your financial future brighter.
Debt Consolidation Loan
Do you have a range of loans, credit card debt or hire purchase debts? Rolling them all into one loan may save you a lot of money. If your current debts have a high interest rate, you may be able to get a lower interest rate on a personal loan. This can save significant amounts of money by the end of the loan period. For instance, a $5000 credit card debt with interest of 18.95% per annum will cost you $528 in interest if you take a year to pay it back. The same debt paid off at 10% interest will only cost $275 in interest. Wouldn't you rather want that $253 to be used for something else?
Another benefit of debt consolidation is that it's easier to organise your finances. Instead of paying off three or four debts each week, you only have to make one payment. This makes it much simpler to keep track of your budget. Also, consider if your income has dropped unexpectedly or the repayments of your varying debts is higher than your income. Consolidating your debts may result in lower weekly repayments, allowing you better control of your finances.
Invest in Your Future
If you're stuck in a dead-end job with no opportunities for advancement, then you need a new job in order to get ahead. If you want a significant change in your career, you may have to complete further education. An education can take you from minimum wage to a comfortable income. However, education as an adult can be costly and seem unobtainable, especially if you have children. If you qualify, a student loan or allowance may cover some expenses, but does it cover everything?
A personal loan may provide some financial relief while studying. It allows you to have money there as a backup in case it's needed. If you don't qualify for student loans or allowance then the loan can cover course fees and course-related costs. You may need to invest in a computer or some other technology for your new career. The use of a personal loan provides the finance to increase your income in the long term.
Increasing the value of your home
There are certain things you can do to increase the value of your home. If you are intending to sell your home soon, then a few basic improvements can reap financial rewards. Some improvements, however, will not justify an increase in the value of your home so, be careful.
What home improvements encourage higher resale value?
If your home has unique aspects such as genuine character windows or feature timber panelling, try to retain it. Generally, it increases the value of the house, especially if renovations are carried out sympathetically to the era the house was built in.
Kitchens and master bedrooms are the rooms that reap the biggest benefits in terms of money made at house sales. They don't have to be expensive improvements either; simply replacing drawer and cupboard handles can modernise the space easily, and for minimal cost. A simple modular kitchen install may cost you $10,000, but add a lot more to the sell price of your home. Often when people move, they do so to avoid doing renovations themselves, so a new kitchen can be very appealing.
The cheapest way to add value to your home is by painting it. Paint in neutral shades and it provides a quick and easy way to modernise your worn home. Also, consider painting the exterior. If the house looks tired from the street, a new coat of paint helps to increase the street appeal… and the value.
Which Home Improvements Aren't Worth It?
The average complete remodel of your home will recoup about 50 to 60% of the value you spent on it. If are you completing a renovation purely to make money, there are a few to avoid.
Bathrooms are important to a buyer but they can be a nightmare to repair or replace. Water damage and other unexpected expenses can blow out budgets and not yield big returns for your house price. Similarly, adding an ensuite bathroom costs a lot and doesn't result in a big increase in sell price.
Outdoor living areas such as decks can increase the value of a home, but probably not enough to recoup the cost. Just clean up your backyard and tidy up the gardens.
Take Up an Amazing Opportunity
Sometimes in life, you are offered opportunities that you can't accept due to financial shortfalls. With a bit of financial assistance, you may be able to take those opportunities. Say you were offered a new job but you needed a car to access the workplace. Or maybe you have an amazing business idea that you know will work, but need cash to get it up and running. Perhaps you've been given an opportunity to buy into a business or invest in shares that are a certainty. This is when a personal loan can provide you with assistance to take up the opportunity. You don't want to miss out on future prosperity due to your limitations today.
There are once-in-a-lifetime events in your life, like holidays and weddings. If you don't have the financial means for these then you can get a loan. Rather than putting everything on a credit card with high interest rates, a personal loan means you know exactly how much you can spend, and the certainty of a set interest rate over a fixed time period. This gives you control to budget in advance and make sensible financial choices.
If a personal loan sounds as though it may be right for you, use our Personal Loan Calculator to get a quick estimate of how much you could borrow today.