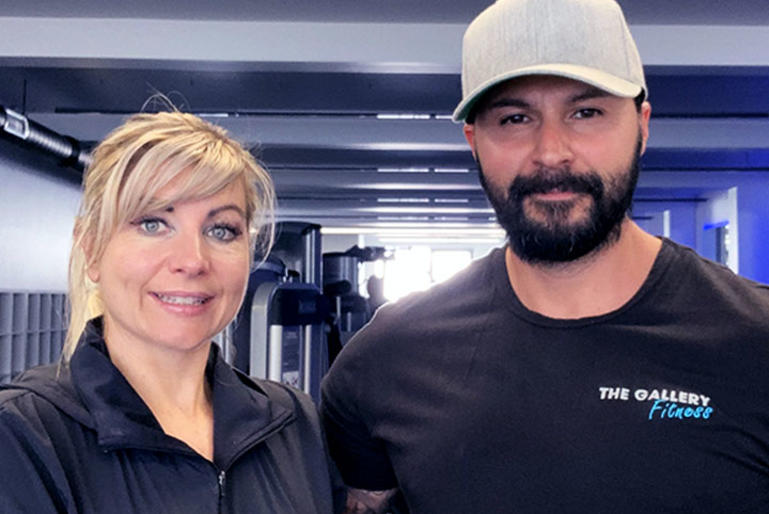 Financing a fit and healthy business
After more than 20 years as a personal trainer, Jamil Rehman finally has a roof over his head - professionally speaking.
After switching from a career in accounts in the mid 90s Jamil has managed gyms and established a thriving business as a personal trainer and nutrition consultant in Christchurch, as well as running a thriving online training business, Physique Construction Co.
Despite his success Jamil felt owning his own gym would always be out of his reach.
"I have wanted to own my own gym for a long time but I'm not someone who really likes to takes risks like that. It's a large expense and I could see that gyms were popping up everywhere so there'd be a lot of competition," Jamil says.
Then he had a light bulb moment.
"I was in a small independent gym one day and I looked around and realised every single person in working out in there was one of my clients. I suddenly realised that just didn't make any sense.
"I was tapped out, working 14 hour days with more than 100 clients. My business just couldn't grow any more. I realised the only way to move forward was to create a new business model that was scaleable, and that would let me have everything in one place."
Having had a bank loan pre-approved and then declined, Jamil turned to Harmoney to see his gym dreams finally become reality with the opening of The Gallery Fitness in Christchurch.
"I knew about Harmoney because I'd been looking at becoming an investor myself. Being accepted by Harmoney not only allowed me to get this business going, but it also gave my other investor more faith in the viability of this business."
And that business is booming. By the end of 2018, the gym had doubled its membership within four weeks of opening. "I wanted to do my gym my way, so it's a bit different from other gyms. It's darker with neon lights and is fully-loaded with equipment. The music is blasting. Our biggest demographic is the under 35s and they love it," he says.
The gym also operates slightly differently to other, larger organisations. "We have fewer outgoings compared to other gyms because it's just the three of us - me and my business partners Kristy Thomson and Robin Guo. So we don't have huge staff costs and we all have other income from things like the personal training, so we're not dependent on the gym for income right now. It takes the pressure off," he says.
"I was confident the business could be a success because I have a lot of experience in this industry but I still needed to take that leap of faith - and to have an organisation like Harmoney take that leap with me.
"I couldn't have done it without that Harmoney loan."
Helping people achieve their goals is important to Harmoney. Making the whole process of obtaining a personal loan quick and easy is our way of helping.
Do you have a goal and need a personal loan to get there? We'd love to help.
Learn more about Harmoney personal loans.