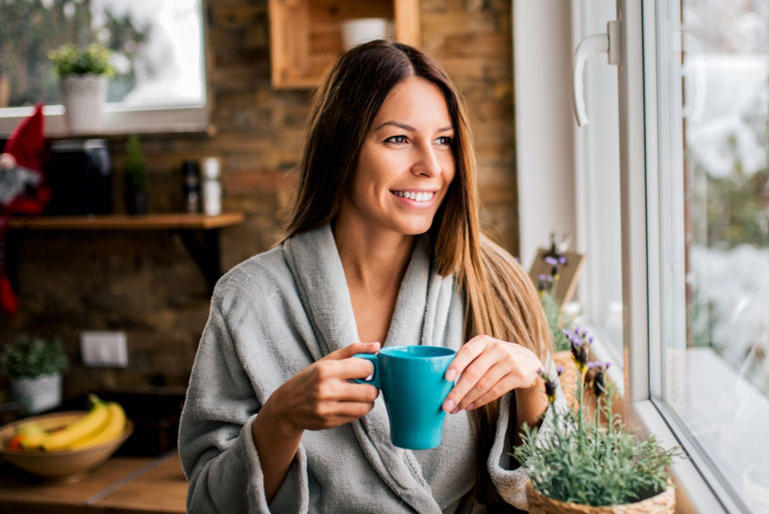 Five winter financial fixes
It's easy to heat, eat and treat your way to an expensive winter. Why not try these simple ideas instead?
Hibernating for winter? It's easy to heat, eat and treat your way to an expensive winter, whether its from high energy bills, too many takeaways or expensive indoor entertainment.
Here are some ideas for a productive, fun winter, that may save you some money and even set up some healthy financial habits for the future.
1. Cook at home - and do it slowly. There are many advantages of slow cooking in winter, either in a slow cooker or in the oven. The first is that it allows you to buy cheaper cuts of meat that work best cooked at a low temperature over several hours in things like stews, casseroles, soups and curries. You can cook them in bulk making one lot of ingredients last several meals. And, if you're using the oven, it can be an effective way of keeping the house warm. Plus, of course, it's delicious!
Hot tip: once you've turned the oven off leave the door open while it cool to make the most of the warm air.
2. Have a clear out. Don't wait for spring. Give the house a clear out, while you're more likely to be in it over winter. Think about selling anything you don't use or need for a little extra cash and instead of replacing items that are looking a little tired, have a go at upcycling.
Hot tip: paint test pots normally cost only about $5 each; a great way to make over small furniture items.
3. Create a winter bucket list. It can be pretty tempting to hit the shopping mall to keep yourself entertained on a cold, wet day, which can quickly derail the best financial intentions. Instead, get the family together and come up with a list of free or cheap things you've always wanted to do near where you live that are winter-friendly. Museums, libraries, hot pools, or take a drive to find some snow.
Hot tip: stay home and go retro with jigsaw puzzles and board games which you can often pick up cheaply at second hand stores.
4. Give your house an energy audit. Before the real winter weather sets in go room by room in your house checking for draughts. Draught strips and draught stoppers are cheap, effective ways to plug small gaps. Consider lowering the hot water cylinder temperature just a degree or two, keep doors shut on rooms you don't need to heat and close your curtains in the evening.
Hot tip: If you have electric heaters consider investing in timers so they come on before you wake, and before you get home in the evening, without having to keep the house heated 24/7.
5. Upgrade your skills: If you're planning on hibernating for winter why not put some of that time at home to good use by doing some study or learning a new skill. Learn a new language, study others' tips for financial success, take up a new hobby. Who knows how it might pay off? There are lot of reasonably priced online courses available, as well as free podcasts. Or create your own reading list and work your way through it.
Hot tip: Set yourself a goal at the start of winter, whether it's to read a certain number of books on a topic, or finish an online study module - and schedule in your time.