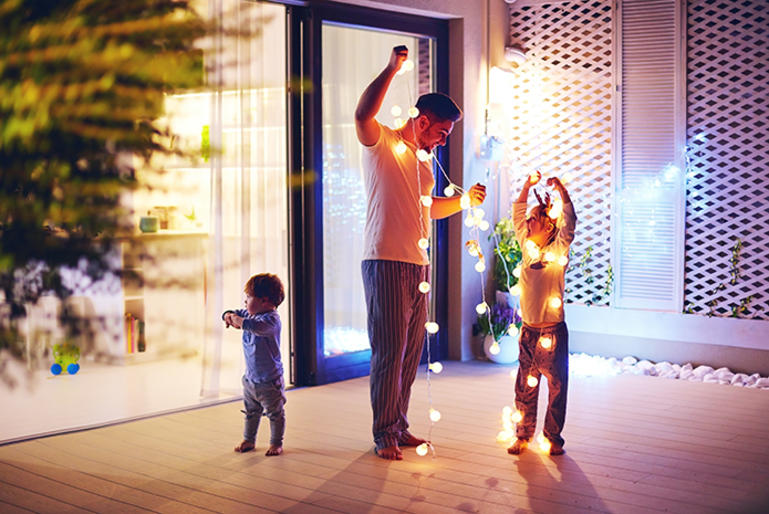 How to have a merry Christmas when you have no money
Suddenly Christmas is everywhere - in the media, in the shops and in literally thousands of ads and promotions that come flooding into your home every day.
Christmas should be a happy time, but what if you just can't afford to spend much on Christmas this year? What if you're in too much debt already?
What can you do to make sure you, your loved ones and family enjoy Christmas together - without breaking the bank and putting yourself in problem debt?
First things first: take a really close look at the debts you have already. Have you maxed out your credit cards? Are you struggling to make even the minimum payment each month? How about your mortgage or your rent - are you able to keep up with the payments?
Obviously you want to give your loved ones and your kids a nice Christmas, but if you're in problem debt already (struggling to pay your mortgage or your credit card bills) it's really important not to get any deeper into debt.
I know that's easy to say, and difficult to do. Everything costs money, and Christmas is no exception. But with a little bit of planning and a lot of hard work, you can have a happy Christmas without putting yourself further in the red.
More importantly, if you know that you're in problem debt, seek debt advice today. There is plenty of good advice out there for free. Even if you think your debt is impossible to manage, there is help available that can make a difference.
Your local Citizens Advice Bureau is a great place to start your search for debt advice. You could also try simplybudget.co.nz or moneyhub.co.nz. Sorted is also a great source of free, impartial financial advice.And NZ Federation of Budget advisors and CAPS (Christians against poverty)
Presents are one of the big items that it's easy to spend too much on. Maybe you just want to show your kids how much you love them, but there are other ways to do that.
You don't need to shower your kids with expensive gifts you can't afford.
Try not to get carried away - if your kid wants a bike, does it really have to be the best bike money can buy? Or would she be perfectly happy with a secondhand bike or a cheaper model?
And in terms of presents for your adult family members, why not do a Secret Santa? In our family we have a Christmas list (like a Secret Santa but not secret!) and you only buy for one member of the extended family.
The Christmas list makes everything so much less stressful. You just concentrate on buying one good present - something that the person really wants or has asked for specifically.
Most kind and reasonable people will also not mind getting a homemade gift. If someone made me a cake or some brownies for Christmas, I'd be thrilled and touched that they'd made the effort.
Another big spend at Christmas is food and drink. Be a bit savvy about this and plan ahead.
Do your research and shop at the cheapest supermarket in your area. All New Zealand supermarkets have good produce - you don't have to worry about looking stingy.
Don't buy readymade Christmas hampers and gift boxes. It's so much cheaper to buy some nice items at the supermarket and package them up in a basket yourself.
Talk to the extended family, if you have one, and see if you can share the cost of Christmas food and drink. Generally everyone is feeling the pinch at this time of year, so it's a good time to put forward some solutions.
Gift vouchers make great presents, as the person getting the voucher can spend them in the January sales - and get far better value for money than spending the same amount before Christmas.
Just make sure it's a voucher they really want, so they'll remember to spend it. Otherwise, it's worth nothing.
Finally, don't spend a fortune on petrol and don't drive at all if your car's not roadworthy. You don't need an accident or a fine to add to your money worries.
Explain the situation to your loved ones and see if you can carpool, get a ride with someone else or have the celebrations close to home.
The most important thing about Christmas is to spend time with those you love - not spend money you don't have.
There's a lesson there for all of us. Merry Christmas and a happy, healthy 2019!