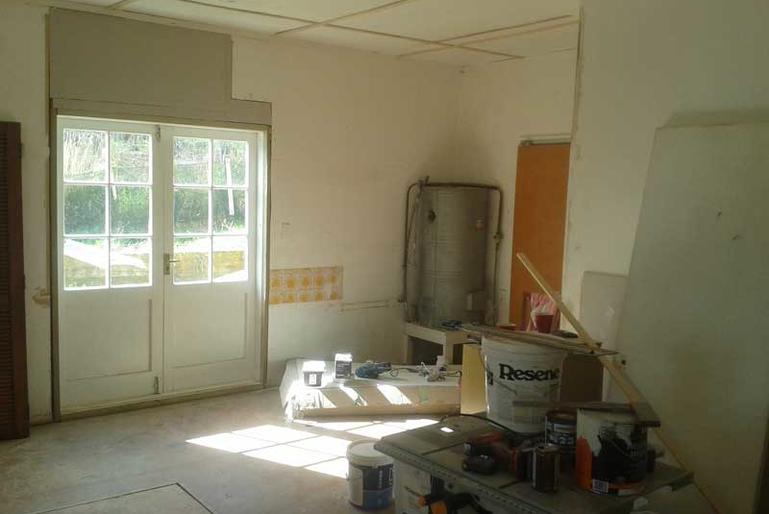 If We Did it Again: Amanda's Five Tips to Make Your Renovation Happen
Renovations can be a stressful experience, especially if you're pressed for time. We recently converted an old shed into a cottage for my husband's mum to live in. My mother-in-law's rental had just been sold, so she needed to move out in a hurry. The cottage looks amazing now, although there are a few things we'd do a little differently if we could start again.
1. Think carefully about what you want to achieve, then set a plan and a time frame. There are many ways of turning a shed into a cottage. Thankfully we realised at an early stage that we could mostly use what we already had; this meant keeping the shed's original structural design and adding windows, french doors and converting its rooms into a bathroom, bedroom, lounge and dining area. Once you've come up with a plan, try not to change what you're doing part way through.
2. Estimating the cost of renovation work is tricky; the actual costs are almost always more than you'd initially think, so be prepared. Don't just get one quote for a job - by comparing quotes from two or three people, you're more likely to get a fair deal. Of course, if you can do the job safely and correctly, then that's a great way to keep costs down. We underestimated how much we'd need to spend on little things like fixings and fittings, as well as unexpected costs like a new oven when the second hand one didn't work.
Getting some work done around the house?
Don't put up with your bank micro-managing your finances while you do. A Home Improvements loan through Harmoney could give you the money you need straight away, without the need for quotes from tradies first. 
3. There's no point going back to fix a problem that could have been avoided. Although we were stretched for time and money, we made sure to sand our plaster well and apply an extra coat of paint. We're not planning on renovating the cottage again, so we put extra insulation in the walls and ceiling.
4. We were under too much pressure to get the renovation done on time. We couldn't finish painting before the carpet layers were booked to come in, and as soon as the carpet was down my mother-in-law wanted to move in. If we'd given ourselves a little longer to complete the job, we could have taken our time and would have been able to afford a few extra things to go in the cottage.
5. Pick a good team so that you can enjoy the renovation process. Your tradies can take a lot of the stress out of the process, but they're only part of the team. Talk to the local council early on, as they may be able to help you get any consent forms right the first time. We didn't always have a babysitter, so keeping our three young kids (all under 5) occupied could be tricky. Although we let them help out with some of the painting, we did have to double over where they'd been!
If we'd given ourselves a little longer to complete the job, we could have taken our time and might have avoided a few extra expenses. That said, we're really happy with the conversion - my mother in law has somewhere comfortable to live and we can make sure she's well looked after.
To find out more about Home Buying & finances, download our FREE Guide today.
Amanda is a Harmoney Borrower who took out a loan to convert an old shed into a cottage for her mother-in-law. Whether it's for a major home renovation, or a quick patch up job in the bathroom, Home Improvement Loans with Harmoney are quick and easy, 100% online with no paperwork!