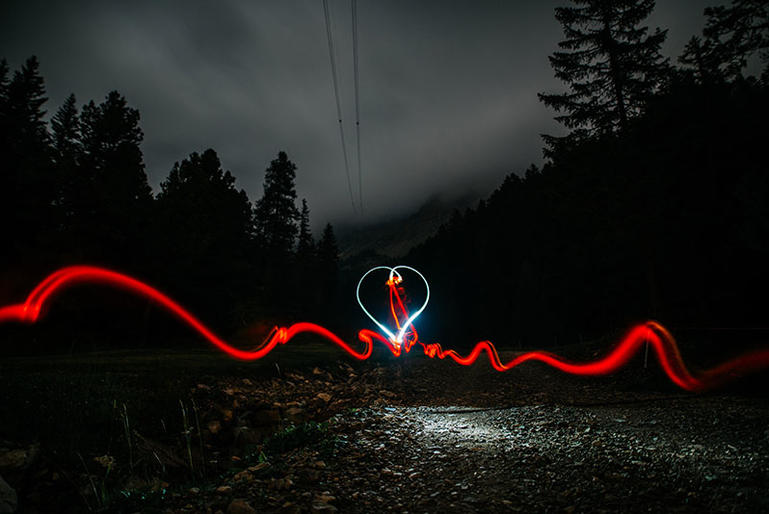 Beyond Dinner and a Movie: 5 Inspiring Ideas for Valentine's Day
Valentine's Day is just around the corner and, let's face it, we are all still trying to recover from the money we spent over the holiday season. Thankfully, planning a romantic date for your significant other does not need to break the bank. If you haven't made plans already, here are a few ideas to get you started.
Go Wild!
If you're thinking a night out with a twist, an evening trip to the zoo might be on the cards. Wellington Zoo is opening its gates after hours, with love-themed animal talks and encounters. Meanwhile, Auckland Zoo is putting bugs at the centre of Valentines' Day - 'Love Bugs' offers a five-course degustation menu (including cricket bread croute and locust lavosh) and the opportunity to check out one of New Zealand's most intriguing giant bugs.
Go Dark
If eating insects isn't your idea of a good time but you'd still like a meal out with a difference, head along to Dans Le Noir (dining in the dark) at the Rydges Auckland. Enjoy a meal in total darkness while being served by low vision and blind people.
A Late Valentine's Holiday
Valentine's Day is a Wednesday this year, making it hard to get away for a short break. If you're not feeling refreshed after the summer holidays, book a last minute weekend getaway for a late Valentine's. Go kayaking in the Bay of Islands or Abel Tasman, or keep it low cost and head away to one of the more than 200 conservation campsites in New Zealand - now that the summer crowd has departed, you'll have more space to relax.
Speed(ier) Dating
Lots of Kiwis try out speed dating on the 14th. If you're in Queenstown this Valentine's Day, jump on your bike and head along to Cycle Speed Dating. If the speed dating doesn't work out, at least you'll enjoy a ride along the Queenstown Trail and through the gardens.
Chocolate, again
Getting your better half chocolate for Valentine's screams low effort. A chocolate tasting, however, does not. Enjoy a guided tasting of some of the world's finest single origin chocolate and learn more about bean-to-bar chocolate production at Cafe Neo in Wellington. 
In New Zealand, we're lucky to have Valentine's Day in the summer. So whether it's an evening trip to the zoo, testing out a twin kayak or speed dating on wheels, there's a lot of scope to get past dinner and a movie and do something a little different this February 14.