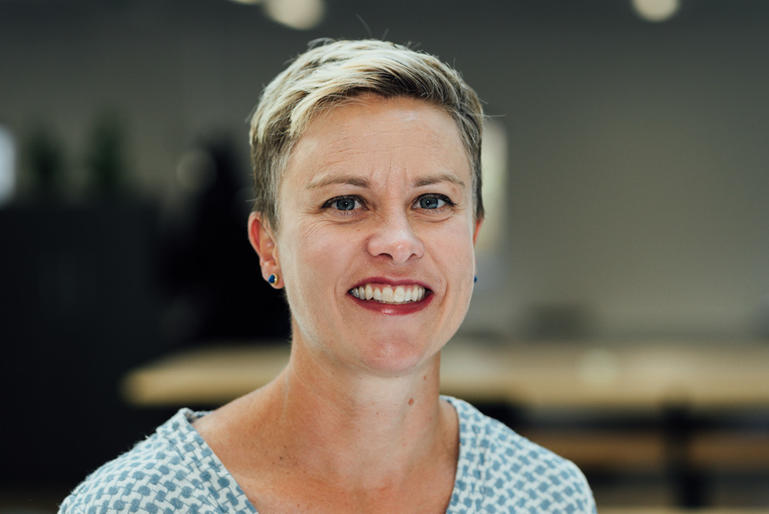 International Women's Day - Caroline Dunlop
For International Women's Day, on March 8, 2019, we thought we'd ask some of our team for their thoughts on what the day represents for them, and the importance of gender diversity in the workplace. First up is Harmoney General Counsel Caroline Dunlop.
 What do you think of International Women's Day? Is it relevant for you?
International Women's Day is definitely relevant and an important day for us to reflect on the last year, to think about what's changed and where we still have a way to go. For me personally, as a mother of two daughters, working on providing an equal opportunities world is really important. I can appreciate how many more options I've had in my lifetime than my mother had in hers, and I want to keep that positive growth for my daughters.

The theme this year's IWD is #balanceforbetter. What does that mean to you?
Balance is a really key word in the context of a day celebrating women. Balance is about making sure everybody has the opportunity to participate in a meaningful way. It doesn't mean every situation has to have the same "perfect" ratio of gender. Sometimes we need to think about things more in terms of a pendulum instead of looking to get a perfect 'balance' between genders.

How important is gender diversity in the workplace?
Very important. People of different genders think differently, approach issues differently, and bring different perspectives to the table. That's more about how people are as individuals rather than gender types, so gender diversity is important, but diversity of thought is also important.

What would you like to see Harmoney do differently in relation to gender equality or diversity?
Harmoney embraces flexible working really well which allows all of us, regardless of gender, to balance work and life. As with most organisations, there's always room for improvement and that comes with all of us learning to understand and challenge our unconscious biases.

Should we be asking men the same questions?
Absolutely! We're all in this together.

Do you feel your gender has affected your choices and opportunities?
Yes, obviously I've taken time out to have kids, but that's a decision that we made as a family. It's hard to know if my opportunities have been affected, because how would I know if I've been offered a lesser opportunity than someone else? I will say I've had some amazing women bosses in my life who have been great role models and mentors, so I feel pretty fortunate in my experience.