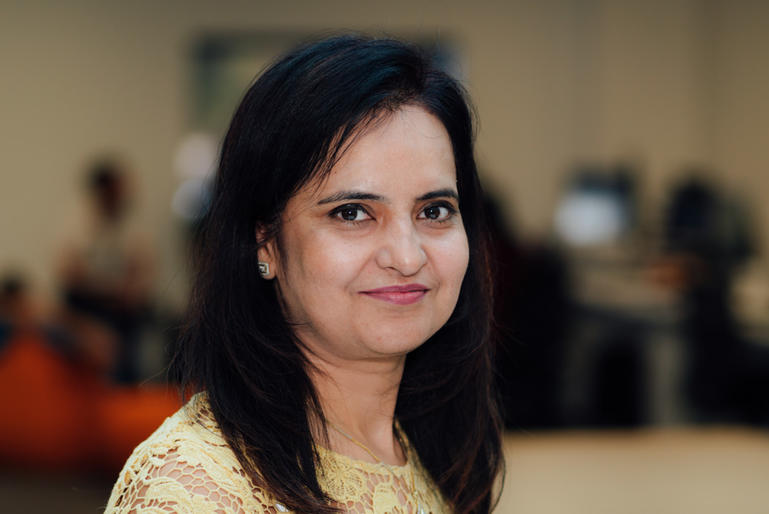 International Women's Day - Rashmi Chopra
For part four of our series, asking members of the Harmoney team for their thoughts on International Women's Day, here is Senior Legal Manager (Collections) Rashmi Chopra

What do you think of International Women's Day? Is it relevant for you?
International Women's Day is to celebrate all the achievements made by women, especially the achievements that have led to improving gender equality. It is extremely relevant for me, as all of women's achievements impacts every woman as it signifies unity, capability and motivation of all women.

The theme this year is around gender balance. What does that mean to you?
To me, gender balance is not just having a balance of women in all work forces but making sure that people have equal opportunities and resources irrespective of gender. Ensuring that differences are valued rather than judged.

How important to you is gender diversity in the workplace?
I believe gender diversity is essential for the workplace because having gender diversity increases the range of ideas, thoughts and skills which leads to better team and company outputs.

What would you like to see Harmoney do differently in relation to gender equality or diversity?
I think Harmoney should raise awareness regarding gender equality and diversity so open healthy discussions can progress. Harmoney should also ensure that all the businesses we deal with are aware of our values and expectations, so they make sure to uphold these when dealing with us. This will not only help Harmoney build a safer more open work environment but should also have a positive impact on the other businesses.

Should we be asking men the same questions?
Yes, it is important that both genders have equal access to opportunities are being treated with the same level of respect. In addition, in order to fully achieve gender equality, everyone should be part of the discussion so we can create an atmosphere where everyone is in agreement with how workplaces should function.

Do you feel your gender has affected your choices and opportunities?
Fortunately, I do not think my gender has had a significant impact on my choices and opportunities. But it has subtly impacted my work life as it becomes at times difficult to maintain a work-life balance as I have many other responsibilities imposed on me due to society's expectations from a mother.