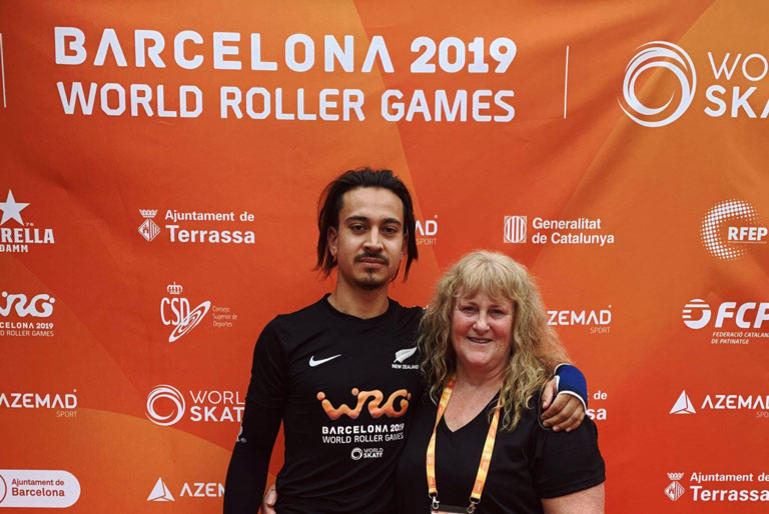 Keep on rolling…
A Harmoney loan meant Janine Murray could travel around the world to watch her son represent New Zealand.
Roller hockey might be a small sport in New Zealand, but it's definitely part of the DNA of Janine Murray and her family.
When Janine's son Kadin was representing his country in the sport at the recent World Roller Games in Barcelona, she really wanted to be rink-side to cheer the team on having missed his appearances at the past two international events
A former roller hockey player herself, Janine says the community involved in the sport in this country is small and close-knit.
"Everybody knows everybody really. Most of the team, like Kadin have been playing since they were little kids and have just grown up with it," she says. "Being able to be there with them, and to watch Kadin was just really, really neat."
Janine used to attend all of Kadin's games and tournaments around the country, before he got his driver's license. "Now he's 23 so he drives himself to most of them. Before the Barcelona tournament I probably hadn't seen him play for a few years."
Janine was able to fund her trip to Barcelona thanks to a Harmoney Top Up.
"I didn't think I was going to be able to go. But then I was notified to say I was eligible to apply for a Top Up on my Harmoney loan which I originally took out to consolidate debt.
"That Top Up meant I could go! Kadin was really rapt and so was I, it was actually my first time travelling overseas that far. Perth was the furtherest I'd been before then. Unfortunately now I have a taste for the travel!"