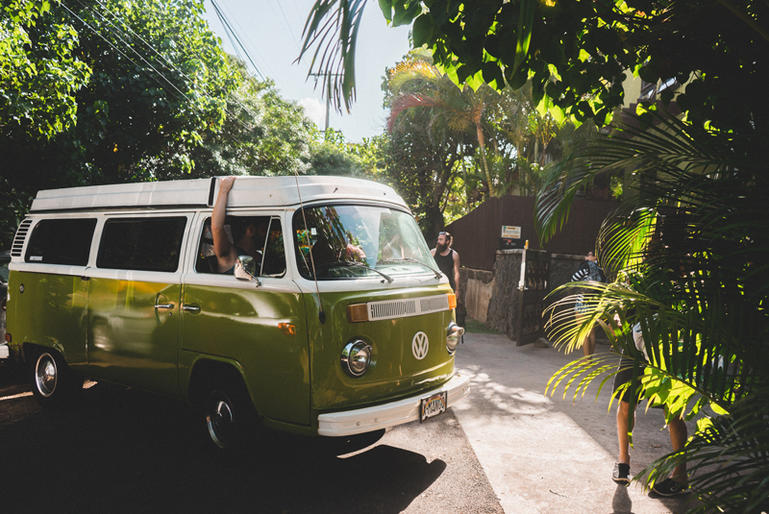 Aahhh!! Need some last minute summer holiday ideas?
It can be really stressful planning a family getaway at a moment's notice. Left your holiday planning to the last minute? Need to escape the city? Here are some easy last-minute getaway ideas this summer.
Explore Northland
If you're looking to get out of Auckland, how about a road trip to Cape Reinga?  Stop off at Charlie's Gelato Garden in Matakana, then continue on up SH1.  Once you reach Rawene, you'll need a quick trip on the car ferry to cross the harbour, and then you can settle down in beautiful Kaitaia for the night. The Rarawa Beach Campsite is a good option - there's no need to book, making it ideal for a last minute trip, but turn up a little early in the day if you can to secure a good spot.  If your car is AWD, drive along 90 Mile Beach and have fun in the sand dunes, then keep heading North to reach the top of New Zealand.


A Central Plateau Adventure
Rotorua sometimes gets a bad rap - in truth, it's a fantastic last minute holiday destination. Volcanic geysers and geothermal mud pools make for otherworldly viewing. There are great walking tracks and viewing platforms to see the mud bubble and, in the evenings, you can relax in naturally heated thermal springs. If you're looking to unwind, consider a treatment at the well-known Polynesian Spa.

Want to try a road trip instead? State Highway 43, the Forgotten World Highway, features spectacular views of rugged New Zealand, old railway tracks and ghost towns. Put the tent up in Tangarakau, or hire one of the little huts in the abandoned village for the night.  There's plenty of camping spots dotted along the Forgotten World Highway, and the Whangamomona Hotel offers a great taste of rural Kiwi hospitality.

Once you reach Stratford at the end of the Forgotten Highway, it's a short drive over to Taranaki where you can climb Mt Egmont, relax on the beaches, and take in the amazing views the area has to offer.


A Quick Trip out of Wellington

A quick getaway to Stonehenge?  No, not the one you're thinking of.  The Phoenix Astronomical Society built Stonehenge Aotearoa in 2005 in Carterton. Seeing the real thing is a bit of a mission, so check out the next best thing.

The Rimutaka incline is a must for anyone interested in tramping.  Follow the old rail track as it twists over the hill.  You can even set up camp at the summit!  There are information signposts along the way, so you can learn all about the old trains that used to attempt the hill.  Round off the trip with a walk up to the Putangirua Pinnacles.  Camp overnight in this scenic reserve and wake to breath-taking views of Palliser Bay and across the Cook Strait.



Get Away to the Deep South

Demolition World in Invercargill is a one-of-a-kind experience.  The eerily deserted old village hosts all kinds of old buildings and artefacts, including cars, wagons, windmills, and shopfronts. Alternatively, take a digger for a spin at Dig This, New Zealand's first heavy equipment playground. While you're in the deep south, head over to Bluff and visit the local lighthouse for a bite to eat. The cafe is combined with a gallery, and you can see some of the monstrous fish that have been caught off the shore.  There's even a B&B upstairs if you plan on staying the night; watching the sunset or sunrise from the southernmost point of mainland New Zealand is something special.
Whether you can spare enough time for a road trip or just a short jaunt out of town, take some time out this summer and get away. Even if it's last minute, it's all about making it happen.