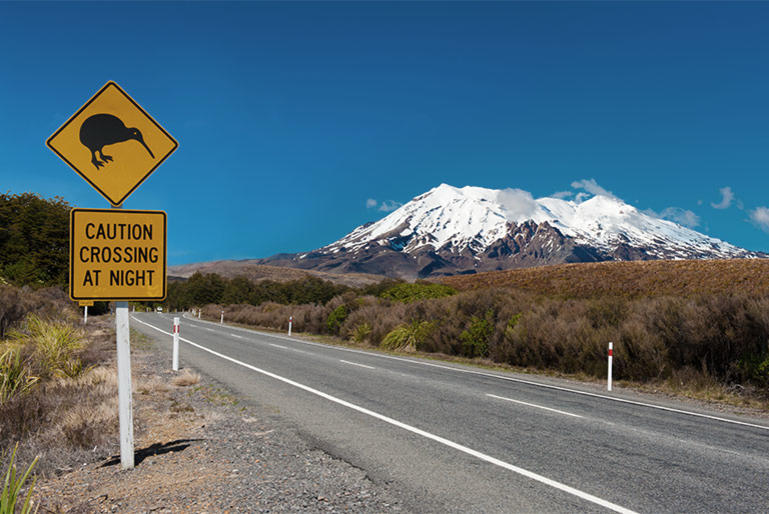 Making the most of a journey
Once you talk to Harmoney customer, Jone, it will come as no surprise that he likes to make the most of long journeys. You may even be forgiven for thinking the journeying is the main purpose of the trip. But to a lifelong automotive engineer, the road can feel very much like home.
Jone has been a Harmoney customer for a few years, where he's used a couple of loans to fund trips to visit family back in his homeland of Fiji, or different parts of New Zealand. It seems travelling has always played a part in Jone's life. He's originally from Moala, part of the Lau group of islands in Fiji. From there, his fascination with machines has taken him all over the world. He initially studied in Suva before serving in the Fiji Military Forces, where he undertook peacekeeping duties in Lebanon through UNIFIL, the United Nations Interim Force in Lebanon. On returning to Fiji, he lectured at the Fiji Institute of Technology before his own studies took him to the UK.
These days, Jone's trips are closer to his home in Auckland, where he has been a lecturer at a local polytechnic for 13 years, so things-automotive are often never far from his mind. His most recent Harmoney loan helped him and his wife convert his Nissan caravan into a campervan so grandchildren could join them on their trips around New Zealand. Summer 2020 saw them journey over 3,229kms in 13 days, from Auckland to Wellington to visit their son, ferry ride to Picton, then on to Oamaru to visit their other son. The highlight of the trip? Experiencing and admiring the new roads and highways through Kaikoura. That folks, is traveling as seen through the eyes of a man with an engineer's heart.
A few years back, when Jone first considered a loan to help him with his travel, he tried his bank but was disappointed with the experience, "I've been with them for the last 13 years. When I applied for a new loan, there were just so many questions." Then he heard about Harmoney from a friend and thought he'd give us a go. "One thing I learned about Harmoney is that it's much less hassle to apply. We put in all the details when we applied, then within a day - within a couple of hours - everything is sorted out."
Jone, like many Harmoney customers, uses journeys to create memories - for himself, the people he travels with, and those he travels to. Visiting places, meeting people, and embracing experiences is a reminder of how interesting the world is.
---
At Harmoney, our purpose is to help people achieve their goals with financial products that are friendly, fair and simple to use. If a personal loan could help you achieve a goal, apply for a Harmoney loan.