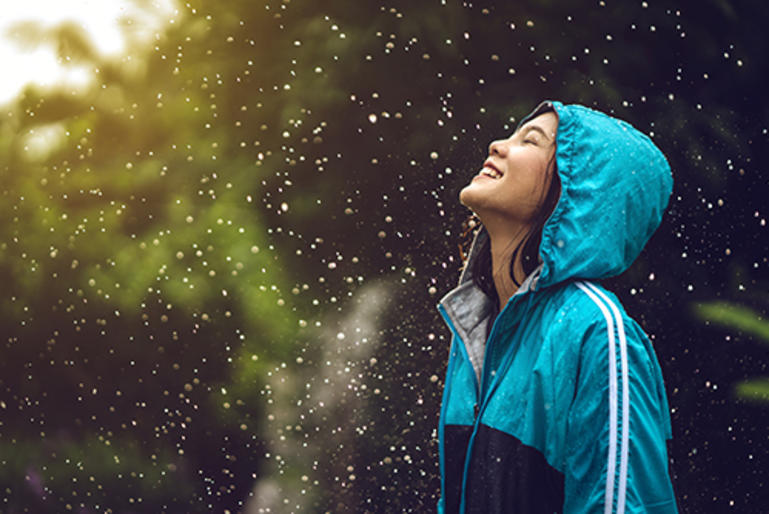 Self-compassion, surgery and success: how Paula made her dream happen
Paula is a Harmoney borrower and lucky for us, she is sharing her amazing story with the Harmoney community.  It's a great read, so take a couple of minutes to see how Paula made her dream happen. 
For some people, a loan from Harmoney enables them to boost their business, renovate their home or buy a car – and that's fantastic. But I want to tell you that a loan can give you more than material possessions. Mine gave me the motivation to turn my life around – and the self-belief to achieve it. This is my story:
I've had health issues my whole life: aching joints, breathlessness, high blood pressure, sleep apnoea and depression. Unfortunately, I tended to self-medicate through any rough patches by comfort eating takeaways and junk food – and I smoked, too. It's fair to say I didn't lead the healthiest lifestyle. In 2011 I faced the biggest health challenge of all: I was diagnosed with breast cancer. I underwent a bilateral mastectomy and fortunately, the treatment was successful. 
However, this frightening health scare, combined with the end of my marriage in 2015, forced me to take a long hard look at my life. I knew I was overweight – in fact, all my health issues were weight-related – so I did my best to change my lifestyle. I joined a 24-hour gym – and hated every minute of it. I am not, and never will be, a "gym bunny". I tried a million different diets, would stick to them for a week or two, then relapse into comfort eating after a bad day – and it would be all downhill from there. I just couldn't break this destructive cycle.
In 2016, I was given a new job as manager of my own travel agency. I felt fantastic about this professional achievement and stopped thinking about my weight, preferring instead to just not look in the mirror. I guess I was in denial. Then early in 2017 I attended my company's annual ball. During the evening I caught sight of myself in a reflection and was horrified by what I saw – I was so overweight. To make matters worse, I was now at high risk of Type 2 diabetes. I felt ashamed of myself and knew I had to make a radical change.
I spent some time researching weight loss options and discussed bariatric surgery with my GP. Eventually, I decided that my best option was to have a gastric sleeve fitted. It's an irreversible procedure which guaranteed me the results I needed. However, I wasn't prepared to wait for years to have the procedure performed through the public health system, so I decided to have the surgery in Thailand instead. The package I chose included flights, 21 days' accommodation and the surgery and post-operative care – and cost $15,000. This is where Harmoney comes in.
After seeing an ad for Harmoney on TV, I remembered that I had already taken out a small loan with them. I inquired about a top-up and received quick approval for the amount I needed to add to my savings. As soon as the funds were transferred to my account – and I couldn't believe how fast this process was –  I booked my procedure at Destination Beauty in Thailand. It was really happening!
I left for Thailand at the end of August. I spoiled myself and flew business class, as I was able to source good rates through my contacts in the travel industry. I was so glad I did, as I really needed the extra comfort after the surgery.
Everything went according to plan. The surgery removed an incredible 80% of my stomach, so obviously I've had to make significant changes to what and how much I eat. Six weeks after the operation, I've already lost 15kg – and although my rate of weight loss will slow down, I should continue to lose weight for up to two years. For the first time, I have my goal weight in sight. For the first time, I feel some self-worth. And with my post-cancer breast reconstruction planned for mid-2018, by the time I turn 55, I will feel as if I have a totally new body.
The lenders on Harmoney didn't just lend me money – they gave me both the motivation and the means to achieve my dream. I've never felt so positive and so excited about my future, and that's an amazing feeling. I won't look back. And if I can do it, so can you. Whatever your dream, it might be easier to achieve than you think.
Get inspired by some of our other Making it Happen stories: