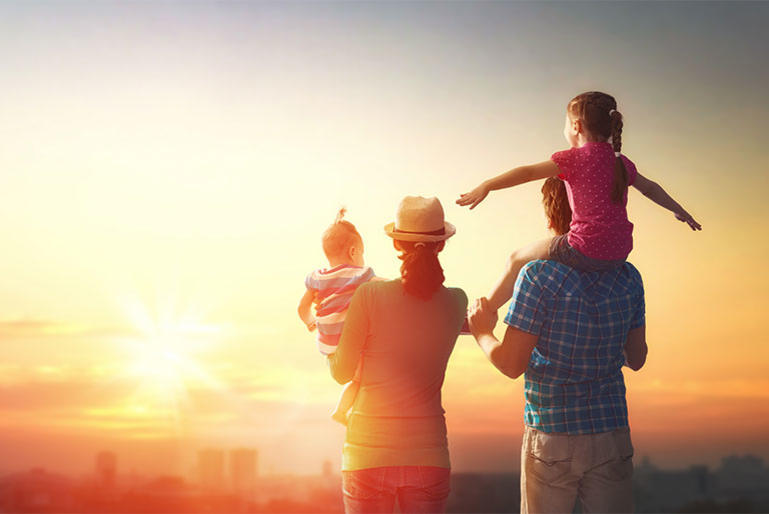 Planning a cost-effective winter getaway
How to cut the costs of booking a winter getaway and still have a holiday to remember
There's nothing like a drop in the temperature to motivate you to book a winter holiday. Whether it's sun or snow that floats your boat, here are a few ideas for planning an affordable holiday.
Go against the flow
If you possibly can, travel in the off-season for your destination. If you don't have kids at school, always travel outside school holidays. Travelling outside peak times will often mean cheaper flights and accommodation, as well as fewer crowds.
Always research flights online in incognito mode
Airfare and flight comparison sites track your browser history, and can raise the price on the same flight each time you search for it, to create a sense of urgency. To hide your browsing history, open an incognito (in Google Chrome) or private window (in Safari) every time you search for flights.
Consider flying mid-week
The cheapest days to fly are usually Tuesday and Wednesday, with Friday, Saturday and Sunday being the most expensive. If you can be flexible with your dates, you can save a lot by flying when demand for flights is at its lowest.
Keep an eye on grabseat.co.nz
There are some great deals on airfares within New Zealand, and to Australia and the Pacific Islands on Air New Zealand's grabaseat website. Keep an eye on the website and be ready to swoop.
Do your research when booking hotels
When you're looking for a hotel, it's really important to shop around. If you use a few different hotel comparison sites you will soon get a sense of the going rate for a particular hotel room.
Armed with this information, it's always worth contacting the hotel directly. Some hotels promise the best rate when you book with them directly. And many more will offer you a better deal when you tell them the best rate you've managed to find on comparison sites.
You may also find that you get cheaper rates the closer to your required dates you book, as hotels try to fill empty rooms. Obviously leaving your booking till later can mean you run the risk of missing out, but it's a good tip if you decide to book a last minute getaway and aren't tied to a particular hotel.
Don't forget travel insurance
It's a good idea to make sure you have comprehensive insurance cover for your trip. And if you're renting a car, consider buying out the insurance excess. It will typically not cost you much, but will give you peace of mind should the rental car suffer any kind of damage. Some credit cards also offer insurance if, for example, you book your flights using the card but then can't travel due to a medical emergency. Before you rely on that just make sure you have a clear understanding of who and what your card insurance covers.
To really save a packet, consider a house swap  
House swapping is fast becoming a global phenomenon. The concept is simple - you swap houses with someone living in a different part of the country (or the world) and no money changes hands.
The whole system works on trust and goodwill - you're unlikely to trash someone's house when you've trusted them with your own pad. And you're both so grateful to have a place to stay for free that you take good care of the house. Simple.
To get started, list your property on one of the many house swapping websites out there, such as holidayswap.co.nz or kiwihouseswap.co.nz.
Staycations are awesome
You don't need to travel overseas to have a fantastic holiday. Why not explore one of our vibrant cities and soak up some culture, see a show or do some retail therapy?
Alternatively, go and find some snow for the complete winter wonderland experience - you can always try tobogganing or sledding if skiing's not your thing.
New Zealand is also packed full of beautiful scenery to explore - for the cost of little more than petrol and a packed lunch. Get out there and make the most of the off-season!
If you really can't afford to head away, make a list of the things you've always wanted to do in your own town, city or region and commit to a weekend of being a tourist in your hometown. Visit a hot pool, enjoy a new bush walk, find a new beach, let the kids plan a local road trip on your Google maps … you might be surprised at how much fun you can have without breaking the bank