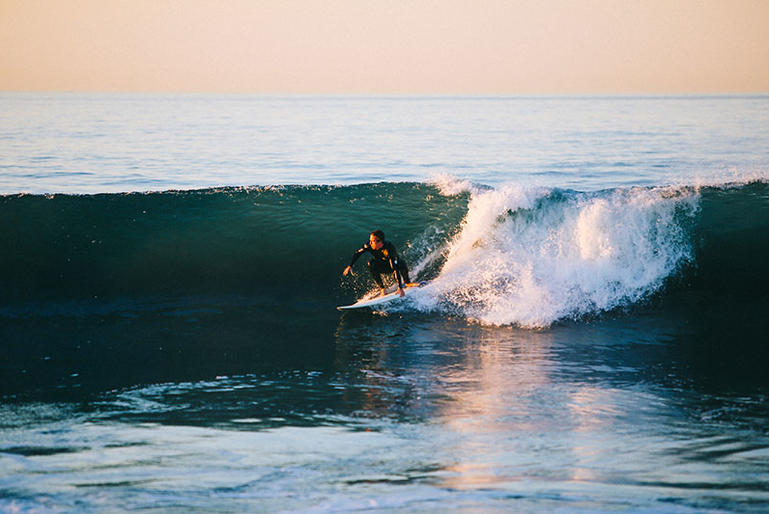 Rather be Surfing? 5 Tips to Beat the Back to Work Blues.
We're a few weeks past Blue Monday, but the memories of sleep-ins and sunshine aren't that distant. For many of us, the back to work blues are in full swing. It's 30°C outside and you're heading to another meeting. Here are our top five tips to beat the back to work blues.
1. Master a New Hobby or Skill
Now we're past the flurry of new year's resolutions, the time is ripe to think more critically about the goals and actions that will bring you joy and motivation this year. Finding a new hobby or mastering a new skill can give you something positive to look forward to during the day. Bonus points if it's something you can do during your lunch break.
2. Tame Your Workspace
A messy desk, an inbox full of emails and a mounting stack of papers - it's hardly the best environment to conquer the workday. Grab a coffee and spend the morning tidying everything away. File anything important and replace stacks of paper with photos from your summer break.
3. Consider a Seachange
The first month back at work isn't the best time to be making big decisions. But if you're feeling unmotivated well into February, consider whether 2018 might be the year you retrain for a new career or even start your own business.
4. Get a Good Night's Sleep
Even if you can't sleep in, it's important to get a full night's sleep whenever possible. Invest in some chamomile tea or cocoa, swap screen time for book time and plan your morning routine ahead of time to avoid bedtime stress. If the sweltering summer heat is making it difficult to sleep, consider investing in a heat pump to keep cool (it'll be a lifesaver and a cost saver in winter too).
5. Start Planning Your Next Break
Easter's just around the corner, so it's about time to start planning your next getaway. Whether it's a weekend up north or a winter holiday to a Pacific Island, planning your break well in advance isn't just a great antidote to the back to work blues - it also makes it easy to keep costs in check.
Read how Jacinda made her dream trip to South America happen.
If your plan to tame the pressures of a new year at work means you've got some new costs, consider whether it's time to rethink your budget. Many of us have blown the budget a little over the holiday season, so it might be a good idea to take stock and figure out how to fund the things that will keep you sane and motivated this year. And, if you're looking for a little inspiration, consider signing up for our Making It Happen newsletter - it's full of ideas to make your dreams happen in 2018.