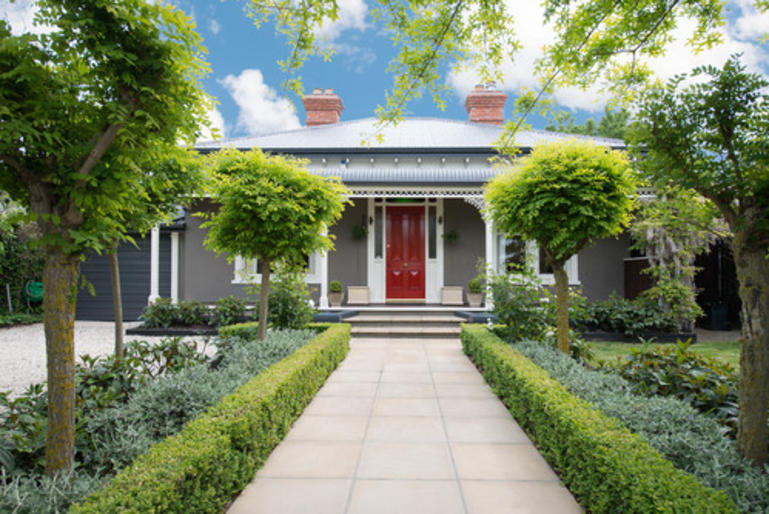 Top tips for sticking to your renovation budget.
Budgeting. It's a love-hate relationship. Maybe better put, my husband loves budgets and I see them as a killer of all my designer dreams. 
How is it that without seeing any price tags my 'I want' radar is drawn to the most expensive piece in a store?! I have come to realise that sticking to a budget is easier when I understand its value and its role in the overall planning of my projects.
There's no glamour in doing budgets, but it is an essential part of your renovation planning and management to make sure you stay on track and don't leave the bank account in the red when you're finished.
A thorough budget, set up at the start of your project and monitored throughout, allows you to stick to any financial goals you have set for your project. Whether you have a fixed amount of money available, need to work out how much to borrow from a bank, or you are renovating to sell and know that any overspend will eat into your profit – a budget is the tool to give you control of your project and to help you achieve your financial target.

As professional renovators, we always renovate with the mindset that we are selling (even if that is not our intention), so our budgets are always set to a fixed limit to ensure we could sell the house for more than the price we paid for it, including all of the revamping costs along the way.
When you struggle with the desire to have a budget, or an unwillingness to devote too much time to it, it helps to remember why a budget is important and how it will help you throughout your project. So what makes a budget a good thing for your renovation or new build?
A budget will help you meet your goals 
It is likely that one of your overall goals is to 'complete my project spending under $XX'. I haven't met a renovator yet who has not thought about money at all and never checked their bank account balance along the way. A budget helps you achieve your spending (or saving) goals.
Getting some work done around the house?
Don't put up with your bank micro-managing your finances while you do. A Home Improvements loan through Harmoney could give you the money you need straight away, without the need for quotes from tradies first. 
A budget will help with effective decision making
If you make a complete budget, with cost estimates of everything you want in your project, you can see the extent of what the project will cost and make better decisions in advance. If your forecast costs are too high, then you can identify items to do at a later date or remove altogether in order to lower the project costs.

As you work on your project, every decision (and there are a lot of them) will come back to the budget and the boundaries it provides. While you shop for your property, you have a price point and therefore less options to choose from. And in those times where you want a design feature and the budget will not allow for it, you get creative, look into alternatives and potentially discover and learn something new that is a better option.

A budget gives you control
Having a thorough budget ultimately gives you more control of your project. It allows you to remove (or quantify) your financial risk to give you comfort that you are on track. And if you're not on track, it gives you a warning in advance rather than being left unable to pay contractors because you overspent.

For me, as someone who attempts to avoid my husband's budgets constantly, I often have to remind myself we created the budget for the best outcome in our project. A budget doesn't need to be a negative thing if you have set it well and work within it.
So how do you budget?
Budgeting can be as simple or complex as you want to make it. Some people have a natural bent towards spreadsheets and numbers, while others only think about it when their credit card is declined.

For us, after we have created a plan for what we want to achieve, we create an Excel spreadsheet and input every cost we can think of. We will spend 1-2 hours creating the initial spreadsheet, talking through what we estimate costs to be.

We itemise all the key products where we would like to ensure a certain budget, such as in the kitchen or the bathroom. We refer back to budgets from previous renovations to create price estimates or source quotes where we can. We will also have a contingency amount in our budgeting, in case our estimates are not realistic or extra costs arise.  Our first budget is normally quite generic, but we subsequently add in more detail and break down each category.
What may initially be a single line of 'Bathroom $5,000', will then be broken down into items I have sourced as well as quotes we have received from contractors. Based on our overall budget, I will get quotes for bathroom fixtures and fittings, which will then determine how much the plumber's costs will be. This will then give me an indication of where I can either save or spend money;  for example, if I can afford tiling or feature lighting.

Throughout this whole process, we will update our budget from a cost estimate to a quote, to the actual cost. Whoever is coordinating that element of the renovation will also update the budget; this ensures the budget is as accurate and up to date as possible.

As we get quotes, pricing for materials, and make purchases – we continually update the budget to make sure that we have the most accurate costs possible. We have done this on all our renovations and kept good records of what we have spent, so we add in known costs where we can to make the budget as accurate as possible.

There are software systems available for budgeting renovations, however, we have found that a working document is easiest for us to use together and is more straightforward. All of our spending is recorded in our budget, therefore we have a record to put all our receipts against.
Updating and monitoring your budget throughout your project allows you to keep on track. Then when you come in under your budget – from using your thorough cost-management skills – you can bank the savings and give yourself a pat on the back. Or, if I have way my way, spend it up on furniture and decor.
Author: Alice Pearson on Houzz
Also from Houzz: Nail your next project with these tradie tips


You could also get help from a renovation specialist to make sure you get the best possible outcome with your budget.
To find out more about Home Buying & finances, download our FREE Guide today.
If your budget is not quite matching up to your dream kitchen or your massive, summer deck plans, then check out your options with Harmoney. Unlike other big financial institutions, we don't expect builders' quotes or valuation updates.  We will ensure your personal circumstances reflect a rate suited to you and, there are no hidden or early repayment fees.