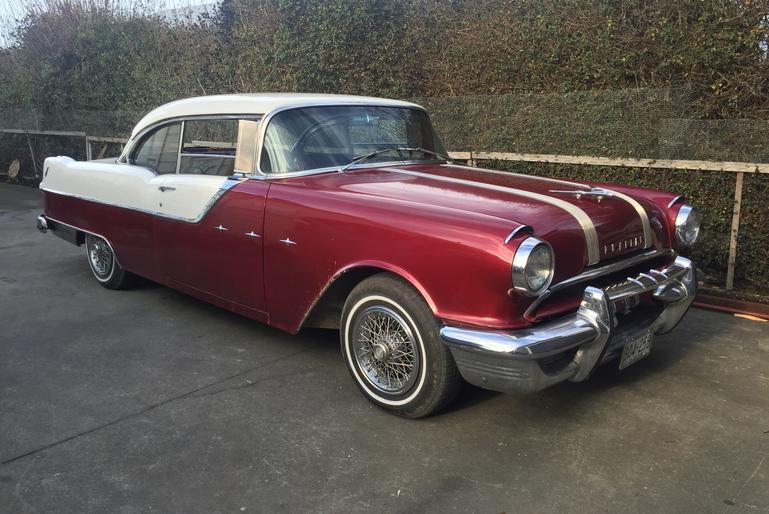 Darrin's making Pontiac restorations happen
Darrin from Waimate is a car restorer & president of a classic car club. Here's his top 4 restoration tips.
My latest restoration is a 1955 Pontiac Star Chief.  I bought it from a local chap who bought the car in America and drove it 3,500 miles through the States, including the entire Route 66.
He loved the car so much that he brought it back to New Zealand. But unfortunately for him, he ran out of money trying to get it back onto the road and just lost interest in the car.
That's where I come in! I heard it was for sale through a bloke from the local car club, so I went and saw him.  I immediately thought, "wow, I have to have this car!". I waved some red coloured paper in front of him - and it was mine.
Since then I've spent a lot of money having rust removed and doing other repairs to bring it up to NZ standards, doing most of the work myself.  This is my third restoration so I'm getting pretty good at it now - ha ha!
I'm the president of the local car club Custom and Classic Waimate which is great, you can get good advice from talking to other club members who have also done restos.
My top tips for car restoration would be:
Join a related club

Get yourself a Hobby car manual

Attend local events 

And lastly, simply talk to people who have done it before. There are so many people more than happy to help you with advice.
We love getting out in our cars going for a cruise with other club cars, they're a great bunch of people and we have a lot of fun.
Darrin,
P.S. If you are interested in joining a car club there is bound to be one near you. Check out the Kiwi Rodders directory. And happy restorations!
Darrin is one of the 100,000+ members of the Making it Happen community. If you have story or advice to share with your fellow community members, send us an email on MakingItHappen@Harmoney.co.nz