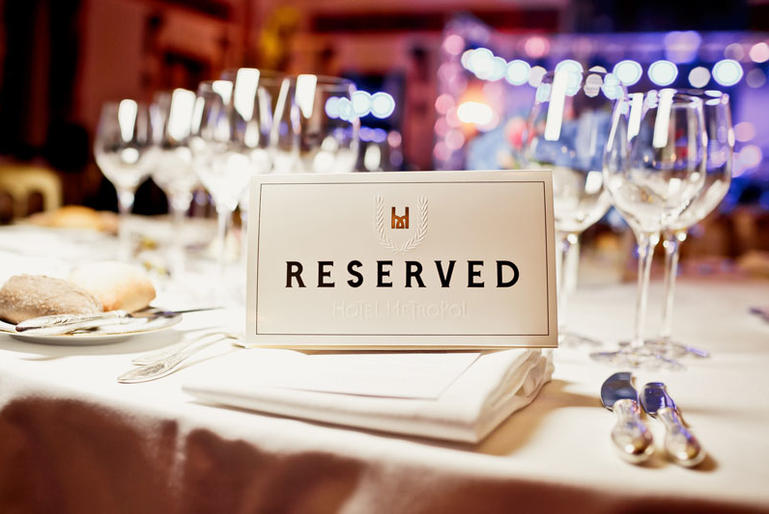 5 of the most expensive restaurants in the world
Eating is a necessity of life, but one that can also be an art form. While it's possible to feed yourself for just a few dollars, there are options out there that let you fork out hundreds or even thousands of dollars to feel full for a few hours.
Harmoney takes a look at some of the more expensive restaurants around the world, without necessarily endorsing any of them.
Sublimotion (Spain)
Don't let the fact that Sublimotion is on the party island of Ibiza, or that it's inside a Hard Rock Cafe, fool you. This exclusive restaurant – only 12 customers are allowed in at a time – serves a 15- course meal (some reports say up to 20, although this does include your edible ticket) for the cool price of €1500 (roughly $2200 AUD or $2300 NZD). As well as food, diners are taken on a full-sensory ride, including a virtual reality tour, in what may be the most expensive restaurant in the world.
Ithaa Undersea Restaurant (Maldives)
Eating fish and chips on the beach is one of life's simple pleasures, but what about eating your meal under the waves? In the Maldives you can do just that at Ithaa (which translates as 'mother of pearl'). Diners sit in an underwater tunnel, with views of the sea, coral and marine life on both sides and above the ceiling. Dinner consists of six courses which can cost as little as $320 per person, but is often more than $500. For those looking to save a little cash, consider the four-course lunch menu.
See an example dinner menu here
Restaurant Le Meurice (France)
For a more traditional dinner setting, try Restaurant Le Meurice in Paris. With ornate table settings and chandeliers that look heavier than a car, the dining hall is what many people conjure up when thinking of a fine dining restaurant. The prices match the surroundings, with the set dinner menu costing €580 a head ($860 Australian, $900 NZD) which includes a starter, main course and dessert.
Masa (USA)
 While American cuisine has a reputation for being big, it's normally the serving sizes rather than the bill that's the talking point. At New York's Masa, things are reversed. The Japanese-themed restaurant charges $595 per person ($800 AUD, $840 NZD) – not including drinks or tax, but tips are generously refused. If you make a booking but something better comes along, be aware that there's a $200 per person charge for late-notice cancellations.
Kitcho (Japan)
For a true Japanese experience, why go anywhere but Japan? Kitcho started off in Kyoto but has spread across the country and has begun moving across the world too. Multi-award-winning chef Kunio Tokuoka has created a menu that's highly regarded, and with a price close to $850 NZD ($810 AUD), or take off around $200 for the sampling menu, it's a dining experience that not too many people will try more than once.
Most expensive restaurants in Australia
If you want to splash out in Australia, it's best to head to the casinos. At the Crown in Melbourne it's easy to blow more than $500 on a meal. Start by ordering the lobster soup with asparagus and gold leaf for $268, followed by one of three $288 wagyu beef options and then finish it off with the $160 sweetened bird's nest soup.
In Sydney, head to the Star and try 30g of caviar for a mere $325, followed by a 180g cut of wagyu beef for $110.
Most expensive restaurants in New Zealand
Deciding which is the most expensive restaurant in New Zealand depends a lot on what you want to order. If you're determined to put a dent in your credit card, a couple of good choices include Roots in Lyttleton, not far from Christchurch, or The Grove in Auckland.
At Roots, for $305 ($290 AUD) you can enjoy 12 courses with wine. At The Grove you can try nine courses for $145, but that goes up to $235 with wine or $325 ($310 AUD) with 'premium' wine.
Make a reservation at The Grove
 Of course, there are plenty of more affordable (and some would argue more delicious) restaurants across New Zealand, Australia and the rest of the world. If you need a little help to fund your travel plans, a personalised loan through Harmoney could give you the financial push you need.