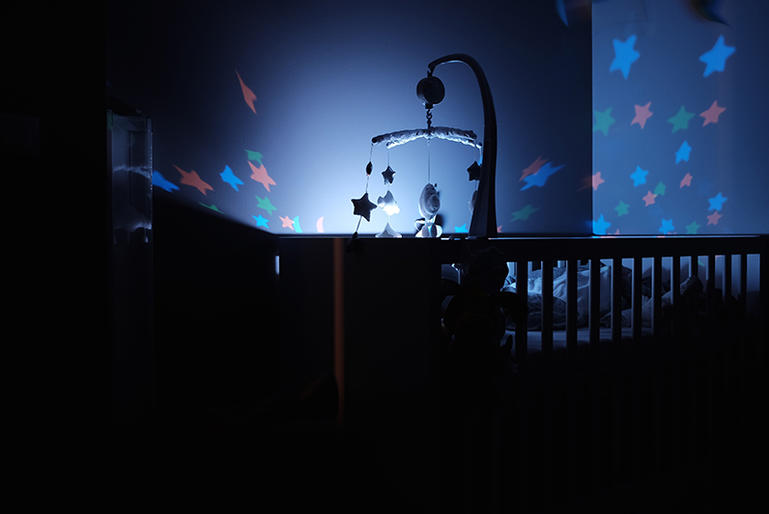 What You Really Need For a New Baby (and what you don't)
When you become parents for the first time, it's exciting and confusing all at once. You may find yourself completely overwhelmed by the enormous selection of baby products out there. If you've ever wondered if your baby really needs all this stuff, this blog is for you.
And you'll be relieved to learn that the short answer is no. Your baby has a few key needs, which you can meet with a relatively short list of products, and then you can disregard the rest. Here's the lowdown on what your baby really does (and doesn't) need.

1. A bed
You really do need to buy your new baby a bed of their own. It's not recommended to sleep with your baby in the bed with you, as this can increase the risk of Sudden Infant Death Syndrome (SIDS). And an ordinary bed isn't suitable either as there's nothing to stop your baby rolling out onto the floor.

A cot is probably the most cost-efficient solution as it can be used from birth until your child grows out of it (or starts to climb out of it!) - probably about age two to three. Moses baskets, bassinets and other smaller baby beds are also fine - but bear in mind you will have to replace them with a cot after the first few months.

2. A car seat
Even if you don't own a car, you won't be able to leave the hospital without a car seat. And chances are you'll want to be able to transport your baby safely by car from time to time.

A car seat is one item you really should buy new. This is because it's not possible to know if a second hand car seat has been involved in an accident, or if it's been dropped at some point in its life - both of which could affect the integrity of the car seat.

3. A pram, buggy or pushchair
Few people would argue with this one - you're going to want to get out and about with your baby. The most cost-effective purchase is one that lies flat so you can use it from birth, and then converts into a sit-up pushchair for use throughout the toddler years.

4. A baby carrier
You don't need to be into attachment parenting to find a baby carrier useful - you just need to want to get stuff done! There are lots of tasks you can't really do with one hand while you're carrying your baby in the other. A baby carrier allows your baby to feel safe and comforted by your presence while you have both hands free to get on with life. Plus they're very useful for places that are difficult to navigate with a pushchair.

5. A plan for bathing your baby
You've probably noticed this one is not exactly a product. That's because there are an enormous range of products out there that are designed to make bathing a baby easier but they can be expensive and you might not need any of them.

However, it's certainly true that bathing a new baby in an ordinary bath can be hard on your back as you have to maintain your hold on your baby at all times while kneeling awkwardly on the floor. For this reason, you might like to think about whether you have a sink you could use instead - this can work just as well as a baby bath and has the advantage of being higher and easier to use.

Failing that, a baby bath or a bath support you can use in the adult bath might be a good idea.

6. Clothes (not as many as you'd think)
The thing to remember is that people will give you things when your baby is born, and most of them will be clothes. It's best to just buy a small number of essentials before your baby is born and reassess what you need after the first few weeks.

7. Nappies, wipes, nappy cream, changing mat
Again, there are a vast number of products that retailers will try to sell you, but it's best to just stick with the basics. Don't be tempted to buy an enormous supply of nappies and wipes in advance - your baby may be bigger or smaller than expected or they could be allergic to a particular brand of wipes.

8. Feeding supplies
Whether you're planning to breastfeed or bottle feed, you'll need a bit of kit.

Maternity bras are very convenient when you're breastfeeding, but it's not a good idea to buy a bunch of them in advance as you can't be sure they'll fit once your milk comes in. You'll also need nursing pads and if you want to try expressing milk, a breast pump and some bottles.

For bottle feeding, you'll need bottles and formula and some way of sterilising the bottles. A big bucket with a lid that you can fill with a sterilising solution is a good, cheap option if you don't want to shell out for a bottle steriliser.
And some things you don't really need…
A baby monitor
Unless you live in a mansion, you will generally be able to hear when your baby cries.
A nappy stacker
Does it give you a warm glow to know you have a neat stack of nappies presented in a specially designed product, or could you live with the idea that they're still in the packet you bought them in? Yes, I thought so.
A changing table
This is a big, expensive bit of kit that will take up a lot of space in your home. Save your money and change your baby on a changing mat - it's all you really need.
A wipes warmer
Really? Are you going to warm your baby wipes up every time you change your baby? What about when you're away from home? This product is a gimmick that millions of people manage perfectly well without.
A specially-designed changing bag
It's useful to have all your baby clobber together in one place when you're out and about, but any shoulder bag or small backpack that you can sling on the back of your pushchair will do the job. Plus you want something that both mum and dad will be comfortable carrying - and lots of changing bags are excessively feminine!

So that's the lowdown on what you do and don't need for a new baby. Now, relax and enjoy the ride - good luck!