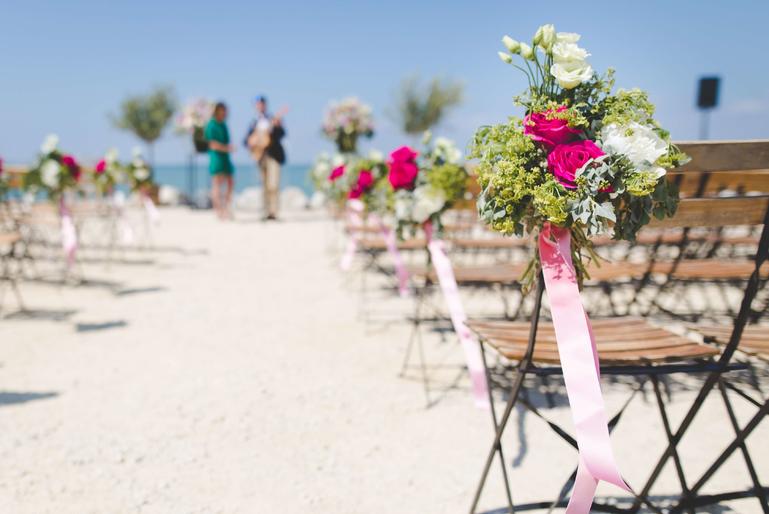 Who Pays for Your Wedding?
Weddings are exciting, stressful, magical and expensive. While in the past, payment arrangements were straightforward, things are more complicated now. So, who pays for what?
Historically, the parents paid for the entire wedding. The bride's parents shouldered the lion's share of the event, while the groom's parents paid for the marriage licence, flowers, liquor, and the wedding officiant. Sort of like a Western-style dowry.
These days, things have changed as couples have lived together already, are marrying later in life when they are most financially secure, women are contributing to household income and tradition isn't quite as set as it used to be.
Parents are paying
Once you and your future spouse have discussed it, go to the parents and ask politely if they would like to contribute to the wedding. They may not want to, or not be able to.
This is a great option for the couple but it comes with caveats. Mum and Dad might have a list of guests that they expect at the wedding. While this is fine since they are paying, it may be at the expense of people you want there if the venue has limited capacity. Also, do you want Great-Aunt-Maud sitting there judging your dress choice or Uncle Robert getting drunk and falling over on the dancefloor?
There is also a sense of ownership that comes with the funds. The parents may suggest their venue options are better, or that certain people be in the bridal party, or that they want beef and not lamb. You may not be free to make your own choices.
Also, this option is fraught if the sets of parents start haggling over who pays for what. Worse still if the parents are separated and this is ammunition in a long-standing war.
Whatever happens here, remember to be grateful and thank them for their donations and make a point of giving them recognition on the day. And of course, if the parents are paying, their names go on the invitation. If only the bride's family is paying, their names go first. And if only the bride and groom are paying, there is no need to mention the parents on the invitation.
Couple paying
This gives you the ultimate control over who you invite, what you want, and how much you spend. However it can be financially crippling and if you have a limited budget it may mean you miss out on things you wanted.
Guests paying
This is less popular but is becoming more common as couples struggle to shoulder the whole bill. Asking guests to pay for their part of the wedding is a financially viable option. Maybe you have a cash bar. Perhaps, instead of a gift, you ask guests to pay for their meal. You could have a 'wishing well' at the venue where people can drop their donations or even a honeymoon registry with a local travel agent which allows you to get a substantial deposit on your honeymoon.
Going into debt for a wedding
Many couples end up putting a lot of purchases on their credit cards and taking a few months to pay it off. This is a great idea if you can pay it off before it starts accruing interest, but if you rack up debt on your credit card, you'll be paying it back with 20% or more interest.
If you have agreed that going into debt to pay for your wedding is the only viable alternative, consider getting a personal loan. Set over a short time period, a personal loan will have a lower interest rate than your credit card. It also allows you to budget and plan for regular payments.
Elope
Every bride and groom have looked at each other and asked the question: Can't we just elope?
You can. You might earn the ire of family, who were looking forward to dressing up and getting boozed afterwards, but it is possible. You can elope locally- the top of your favourite hill, a beautiful park, or your backyard. All you need is some witnesses and an officiant (Minister or celebrant). Or, you can travel overseas and get married somewhere exotic and special. It's completely up to you- and this is definitely the cheapest option with the handy bonus of avoiding the weight of others' expectations.
To find out more about Wedding finances, download our FREE Guide today.