How to get out of credit card debt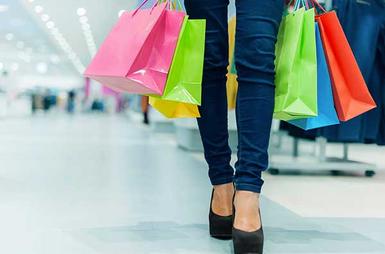 What?! You'd only put a few extra shoes, beers and rugby tickets on the credit card.
It can be a shock to look at your credit card bill and realise it's crept up much higher than you'd budgeted for.
If this has happened to you, you're not alone. New Zealanders are in record credit card debt with almost $6 billion owed. Debt on personal credit cards reached $5.46 billion last November, with 66.9 percent of that debt being charged an average interest rate of 17.6 per cent.
The principle economist at NIZER, Shamubeel Eaqub, says New Zealanders are falling back into bad habits of increasing their mortgage and adding to credit card debt.
Credit cards can be a handy way to manage spending, but if your credit card is getting out of control, it's time to get your debts in order. Changing your lifestyle isn't easy, but it is necessary if you want to get rid of the plastic, and the 17.6 percent interest rate, once and for all.
What the experts recommend
Experts often recommend a credit card balance transfer to a zero interest for 12 months account to avoid the high-interest compounding. However, there is always the temptation to spend more.
In contrast, some financial experts like Dominique Bergel-Grant, Leapfrog Financial founder and financial planner recommends personal loans to encourage discipline and to keep loans consolidated.
"They have to make a minimum repayment every month and because they don't have the option to pull out the cash they are actually paying off the principal," Ms Bergel-Grant told Stuff.co.nz.
But don't head to a bank or payday lender just yet. There's a new service in New Zealand that can provide cheaper rates with help from your peers.
Borrow from a peer.
Peer to peer lending means borrowing without using a middleman such as a bank, building society or loan shark.
Instead everyday people, like your friend or Mum, can invest in P2P loans, and lend to others who need to borrow it. Investors and borrowers are connected anonymously through an online platform.
P2P is relatively new to NZ, launching in 2014. It's a concept that has taken off in the UK and US since it was introduced about 10 years ago and is even starting to put a dent in the domination of the traditional banks.
The great advantage of P2P is there's no need to go into a bank, or even speak to anyone; the whole process of registration, application and verification is done online.
Why it works for credit card debt.
We launched Harmoney, New Zealand's first and only licensed P2P lending marketplace, in late 2014, and we've already helped thousands of Kiwis borrow over $30 million.
Peer to peer lending has a strong backing here: Heartland Bank has a 10 per cent stake, while in January TradeMe bought 15 per cent of the company for $7.7 million.
It's attracting more interest from borrowers and investors. So far, debt consolidation represents about half of Harmoney's lending - an excellent option to cut that credit card debt.
Consolidating your credit card debts by rolling all your bills into one simple, easy-to-manage loan, with one fair easy-to-manage rate, could see you greatly reduce your monthly repayments.
More benefits.
Another advantage of using Harmoney is that, with its risk-weighted interest rates, low-risk borrowers with great credit histories and stable incomes will have these factors reflected in their interest rates, and may be able to borrow from as low as 9.99%.
Those with poorer credit histories may still be considered, but keep in mind there are strict credit guidelines you need to pass for approval, and a low credit score could mean you pay a higher interest rate.
Most importantly, remember those impromptu shoe and rugby ticket purchases add up!