Top Christmas gift ideas that the whole family can enjoy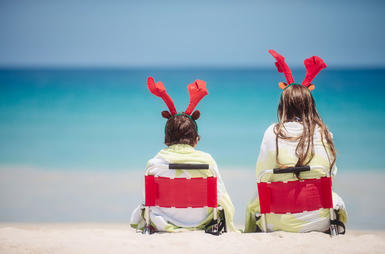 Christmas is a time for celebrating and spending time together as a family. Traditionally we buy individual presents for the people we love, but if you want to really spoil those close to you, it can be a better idea to get one big present that everyone can enjoy together.
Holiday
Nothing bonds a family like a holiday, whether you're going to visit relatives or you're heading overseas for a different style of Christmas. Unfortunately, given the school holidays and the peak in demand, it can be more expensive to get flights and book hotels at this time of year. Nevertheless, having a holiday over Christmas is a truly memorable experience.  If you're  looking to have a big adventure,  Harmoney's holiday loan options are second to none.  Read more about holiday loan options.

New Car
Buying a new car is one of those presents that you say is for someone else, but really one you get the most benefit from. Upgrading your car means that you get a little thanks for driving everyone around, and they get to be chauffeured in style and class. Win-win for everyone.
Board Games
Not all family-friendly presents need to break the bank. For a present for everyone, why not buy something that you can enjoy together time and time again? While it's possible to stick with the classics like Monopoly and Scrabble, the board game industry has moved on and created plenty of modern favourites such as Agricola, Carcassone and Settlers of Catan.
Home Extension
Adding an extra room on to your house has huge benefits for everyone who lives there. Whether it means that your children no longer have to share a room, you've halved the waiting time to use the bathroom, or you've simply made things a bit more spaced out when everyone's fighting for prime space to relax or entertain friends, an extra room can make your home a much nicer place. Read more about home improvements loans here.
Landscaping
An untended backyard is no good for anyone. Hiring some help to tame the wilds can give an extra lease of life for your whole family. Your children can use a renovated lawn for games and the whole family can enjoy an outdoor meal on newly installed decking, while a clear space can also be the perfect area for a pet to play.
Depending on the ages of your children, it can be hard to convince them that a shared present is in their best interest, so you may want to add a couple of small gifts so they'll still have something to open on Christmas Day. However, in the years to  come, it'll be the shared gift that stays in the memory.
Harmoney offers a range of loan options, helping you to fund a home extension or, with competitive interest rates.