Investor
The Harmoney investor Centre.
Our purpose is to help and inspire people to start now on their dreams or start fresh - through financial products that are simple, smart and secure.
Since our beginnings in 2014, Harmoney has sought to transform the way people borrow and lend money. We've created Australasia's largest personal loan marketplace, having facilitated over $2.1 billion in loans to over 50,000 customers on both sides of the Tasman, giving people more choice and options. Along the way we've created over 100 jobs, and created a purpose‑driven culture focusing on helping people do better through technology, big data, and responsible lending.
Board of directors
Paul Lahiff - Independent Chairman
Paul is a highly seasoned executive following 40 years experience in financial services, encompassing a broad portfolio of Directorships. Paul currently sits on the Board of ASX-listed AUB Holdings, as well as payments company Sezzle Inc. He is also a Director of Australian neo-bank, 86 400 Holdings, and NESS Super.
David Stevens - Chief Executive Officer
David is a highly experienced public company CEO specialising in consumer and commercial finance in Australia and New Zealand. Before commencing with Harmoney as CEO in 2019, David had most recently led a start-up consumer finance company, to ultimately securing a major equity stake in the business by a large Australian Bank in 2018.
Tracey Jones – Independent Director
Tracey is a professional director and family office adviser. She currently has a portfolio of governance roles in the commercial, not for profit and charitable sectors. She has significant investment, commercial, and governance experience having previously held executive roles in one of NZ's largest family offices.
Monique Cairns - Independent Director
Monique joins Harmoney with over 20 years of experience in strategy, communications, marketing and sales, across financial institutions and a range of sectors. She has a diverse governance experience with extensive shareholder engagement. She is currently the Deputy Chair of New Zealand Home Loans ("NZHL"), and the Chair of NZHL's People and Culture Committee.
John Quirk - Independent Director
John has over 40 years of experience in the technology space across several overseas or multinational information technology companies. He has held key leadership roles, including the position of Chief Executive Officer (Asia Pacific) of MI Services Group, an international management consulting organisation for information systems company.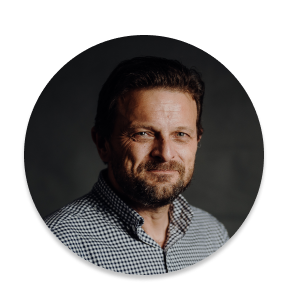 Neil Roberts - Chief Strategy Officer
Neil founded Harmoney, led the business as chief executive officer over six years driving the capital path, and building culture systems and processes that are intrinsic to Harmoney's success. Prior to that Neil was Head of Sales and Business Development at FlexiGroup, leading a team of 80 with annual sales of $200 million driving a $30 million profit.
FY23 Results
Harmoney's Results
2023 Results
2022 Results
2021 Results
2020 Results
Investor Day 2021
Watch our inaugural Investor Day presentation
Market updates & press releases
Corporate governance
Independent research reports & news
Consumer direct partner case studies
Google: From leads to personal loans
How smart bidding helped Australasia's Harmoney find and convert its best customers
Google: Customer lifetime value
How Harmoney found a smarter way to surface lifetime value using machine learning
Google: Reaching investor maturity
Digital Marketing Maturity Australia & New Zealand: Results teaser presentation from Harmoney
Microsoft: Harmoney's data integrations
Learn how Harmoney used LinkedIn to increase loan originations
Get in touch
If you have investor questions or enquires email us at investors@harmoney.co.nz